~Shop the Natural Materials Trend~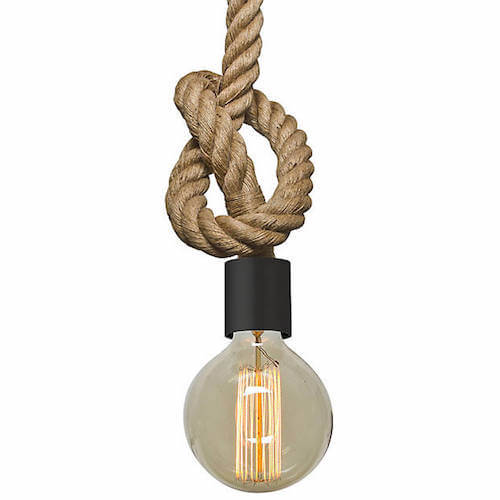 A stylish twist of natural rope and an exposed light source define the Solo Pendant by Besa Lighting, a striking modern lighting fixture that makes form indistinguishable from function.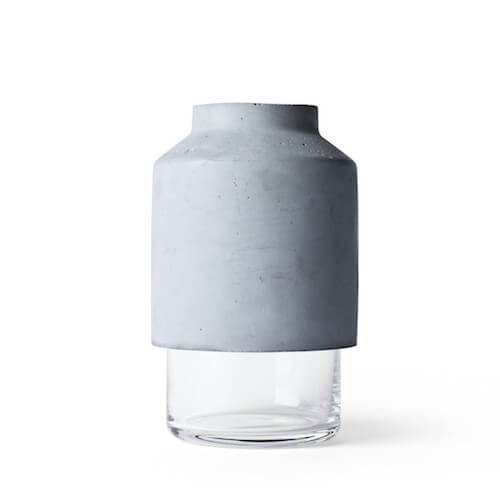 Opposites attract in this inspired modern vase from MENU—a design which features a rugged industrial material juxtaposed with smooth, breakable glass.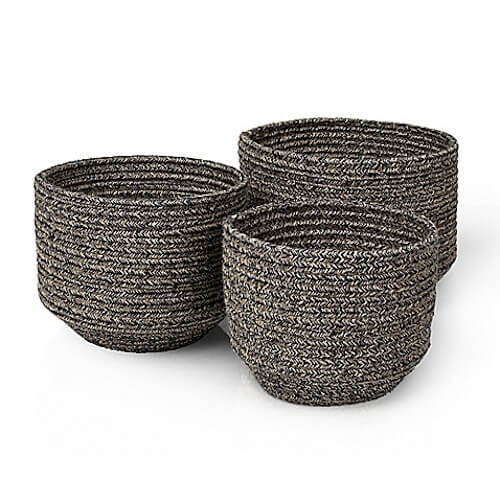 Find endless uses for these handsome baskets, woven from jute and cotton, and make versatile storage pieces for bedroom, kid's room or study.  
Maybe it was inevitable, but there can be no doubt that modern design is going organic. Glossy surfaces, sleek profiles and flawless finishes have ruled the contemporary design scene for decades, and still have plenty to recommend them—but earthy, unrefined materials have their own particular allure, and designers have begun to notice. On the modern furniture and lighting scene, in interior design schemes, and on fashion runways, here's been a noticeable back-to-basics trend, a movement in which flawless man-made materials have been passed over in favor of repurposed and naturally occurring elements—each chosen precisely for its imperfection and unvarnished beauty.
There's been a noticeable back-to-basics trend, a movement in which flawless man-made elements have been passed over in favor of  repurposed and naturally occurring materials.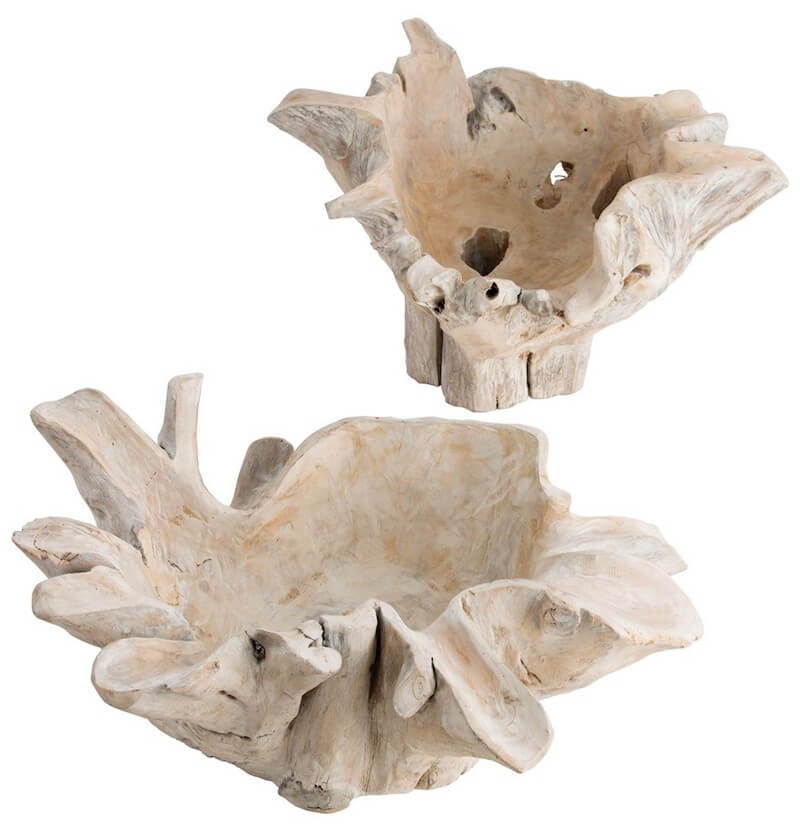 Arteriors Nantucket Bowl
Nature made, the Arteriors Nantucket Bowl is an organically beautiful modern design piece, artfully fashioned from a single piece of driftwood, its irregular shape and imperfections a part and parcel of its striking visual appeal.
Tropics Pouf by Surya
Woven jute gives this sumptuous modern pouf from Surya its textural beauty, while its versatility makes it ideal for both indoors and protected outdoor settings.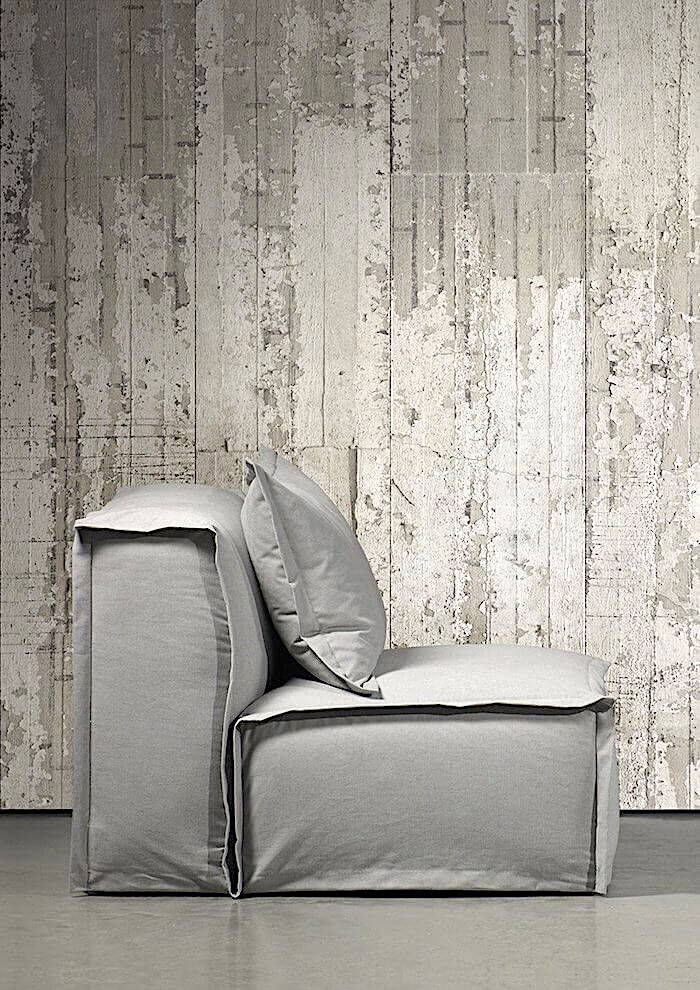 Piet Boon Concrete Wallpaper for NLXL
Piet Boon's photo-realistic concrete wallpaper for NLXL is so authentic looking, it fools the eye into seeing a real concrete wall. An ideal solution for imbuing an interior with industrial elegance, the textural richness and color variation of this Concrete Wallpaper illustrates the appeal of surfaces left in their unvarnished state.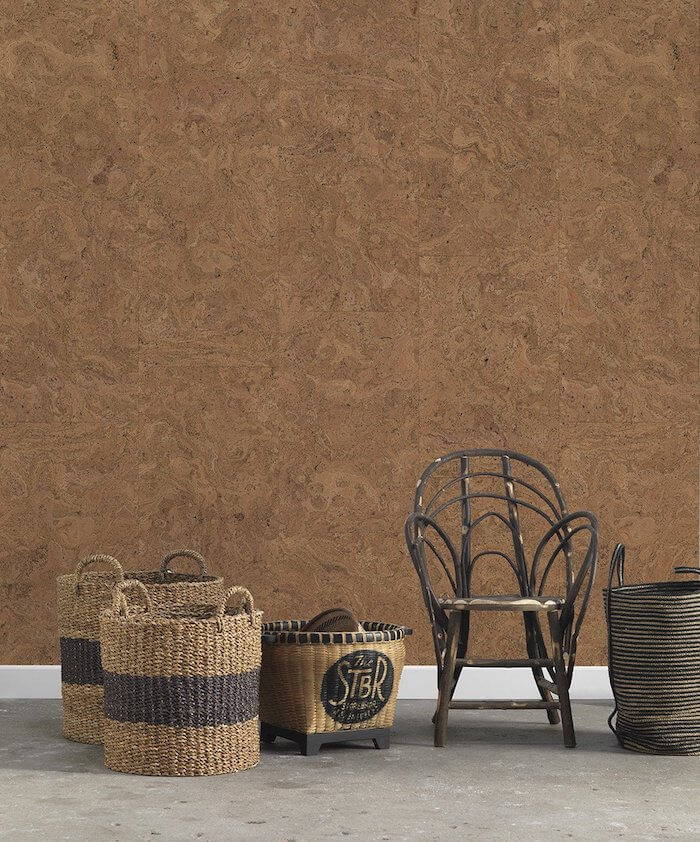 Crazy for Cork 
Cork, a material gleaned from the outer later of the cork oak tree, is a highly renewable resource that can be harvested every 25 years without harming the tree's lifespan. Once a strictly commercial material—uncork that wine bottle, please—cork has become an increasingly desirable material in contemporary design, with cork-based modern furniture, decor pieces, and even entire cork-covered walls no longer a novel idea. Waterproof, durable, malleable, and imbued with fire-retardant properties, cork is also gaining favor for its earth tones and textural variations.