Scene-stealers, whether hung individually or in clusters, modern pendant lights make dazzling design statements. Our favorite pendants comprise the ornamental and the minimal, the industrial and the cutting edge—each a lights-out example of modern pendant lighting at its best.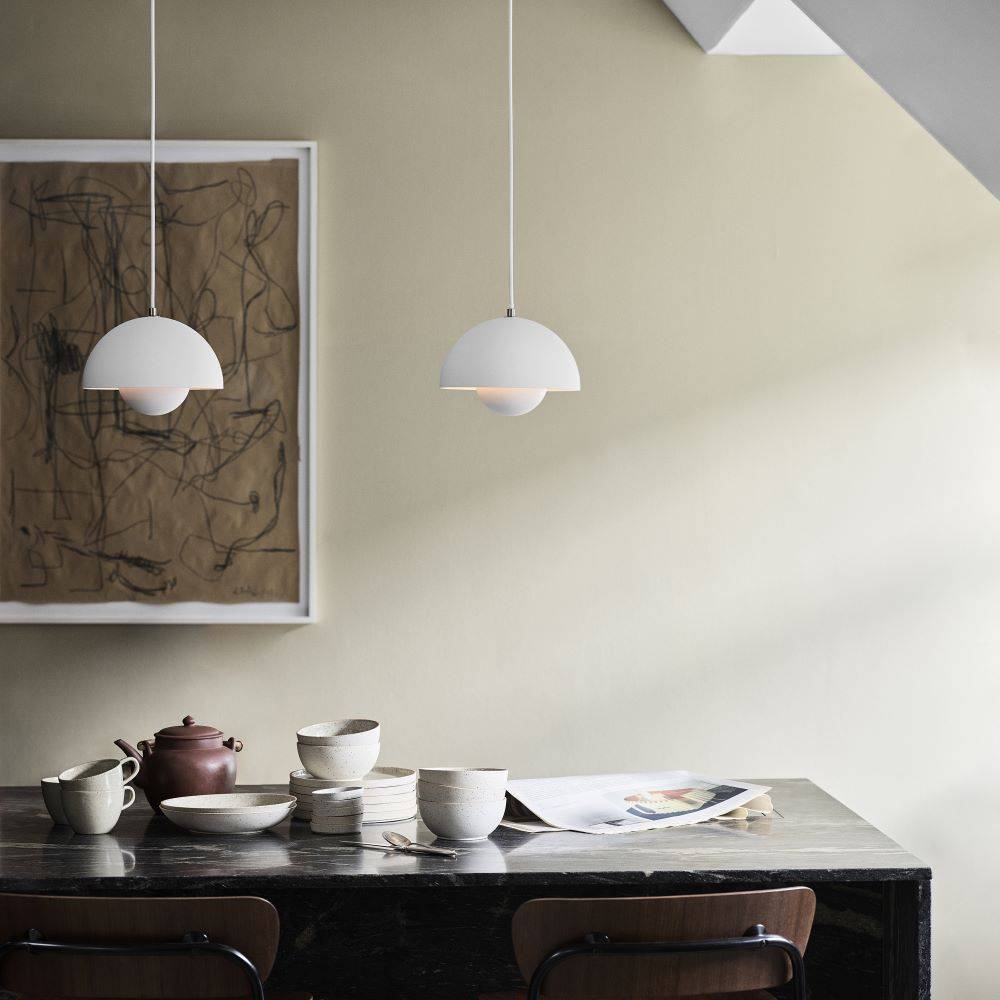 A true mid-century modern icon, this interior design favorite from the mind of Verner Panton is defined by two semi-circular spheres facing each other, distributing perfectly diffused light ideal for a spacious dining table or paired above a kitchen island countertop.
Originally designed in 1960, this pendant is a lighting icon
Rounded canopy brings modern appeal to your home
Wide range of finish options to suit any space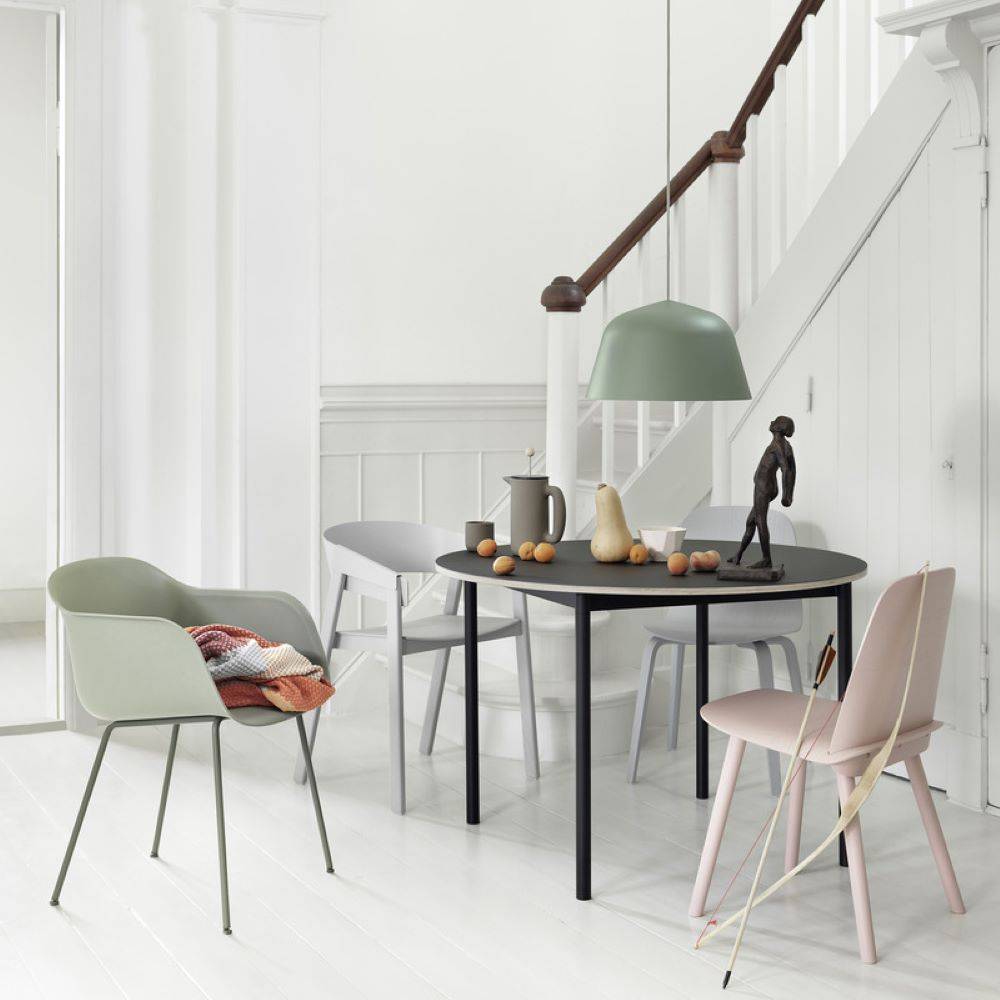 The Ambit Pendant by Muuto is a beautiful Scandinavian design originally crafted and imagined in Stockholm at Taf Studio. This timeless pendant was created employing old Braizer traditions with precise, hand-spun aluminum and a rubber cord.
Handcrafted and handpainted for lasting quality
Compatible with LED lighting for energy-efficiency
Range of sizes stand out on their own or paired in multiples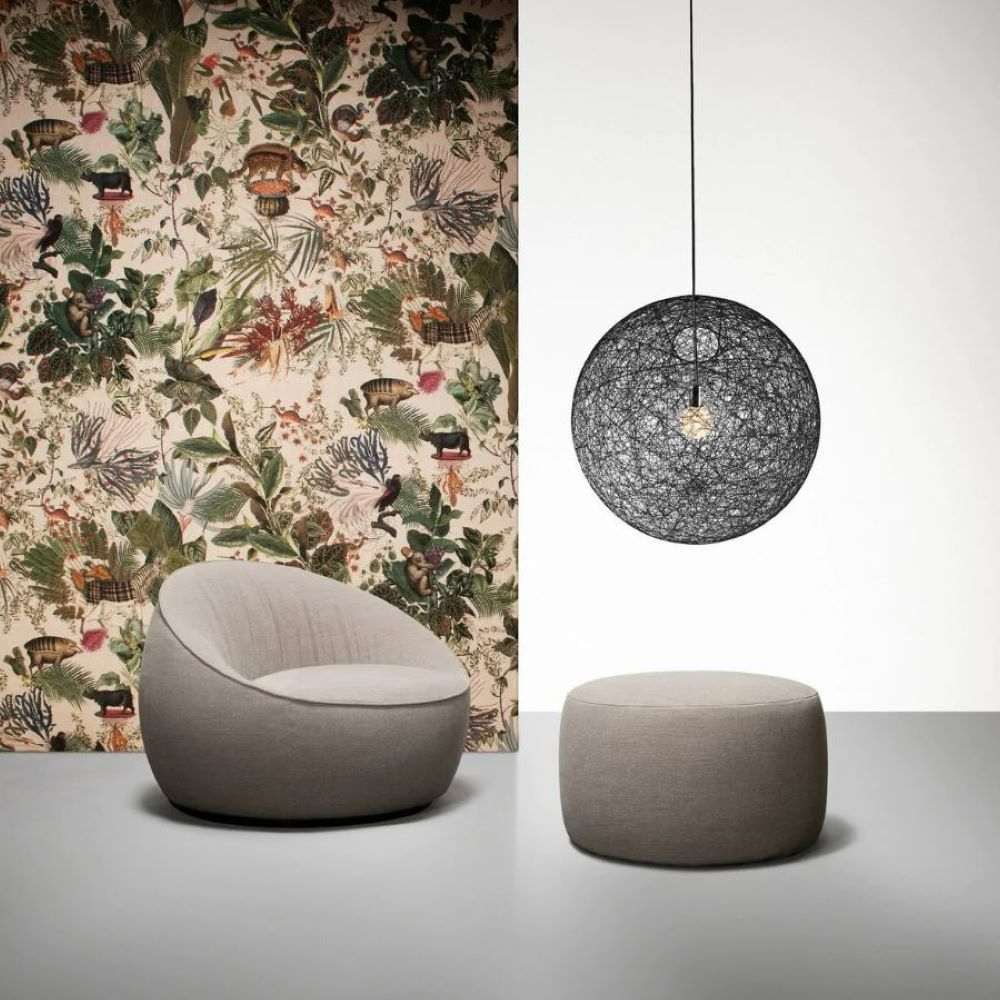 It's easy to see why this fiberglass and resin sphere—generously sized, but visually light—is a modern design best seller. Featuring an LED light source encased in a diffuser, Random has the warmth of incandescent light bulbs.
Outfitted with LED technology for energy efficiency
Dimmable to set the mood in any space
Oversized design is a true showstopper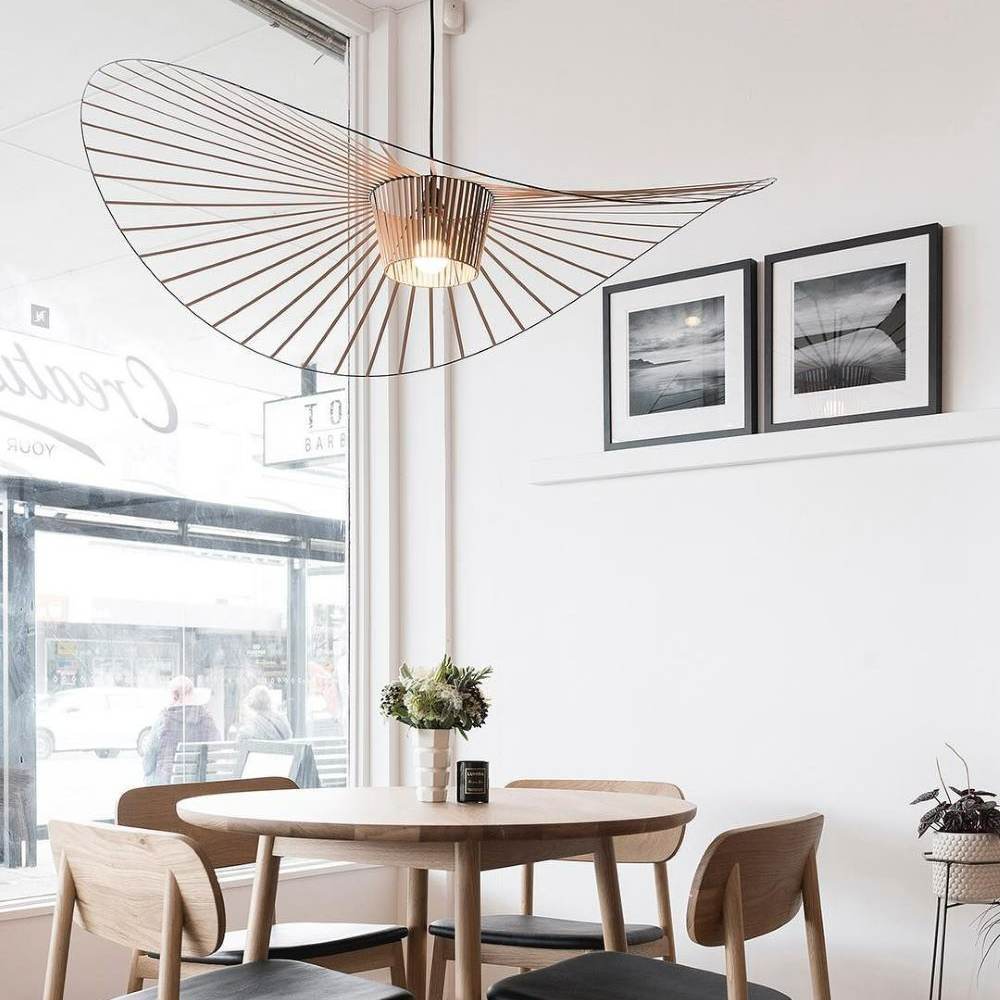 A highly technical piece of lighting design, this sculptural beauty is ready to bring striking visual appeal to any home with its veil of graphic lines and fiberglass center, making it delicate and light, yet substantial and centered.
Multiple finish options elevate any interior
Made with love in France
Award-winner and found in design museums worldwide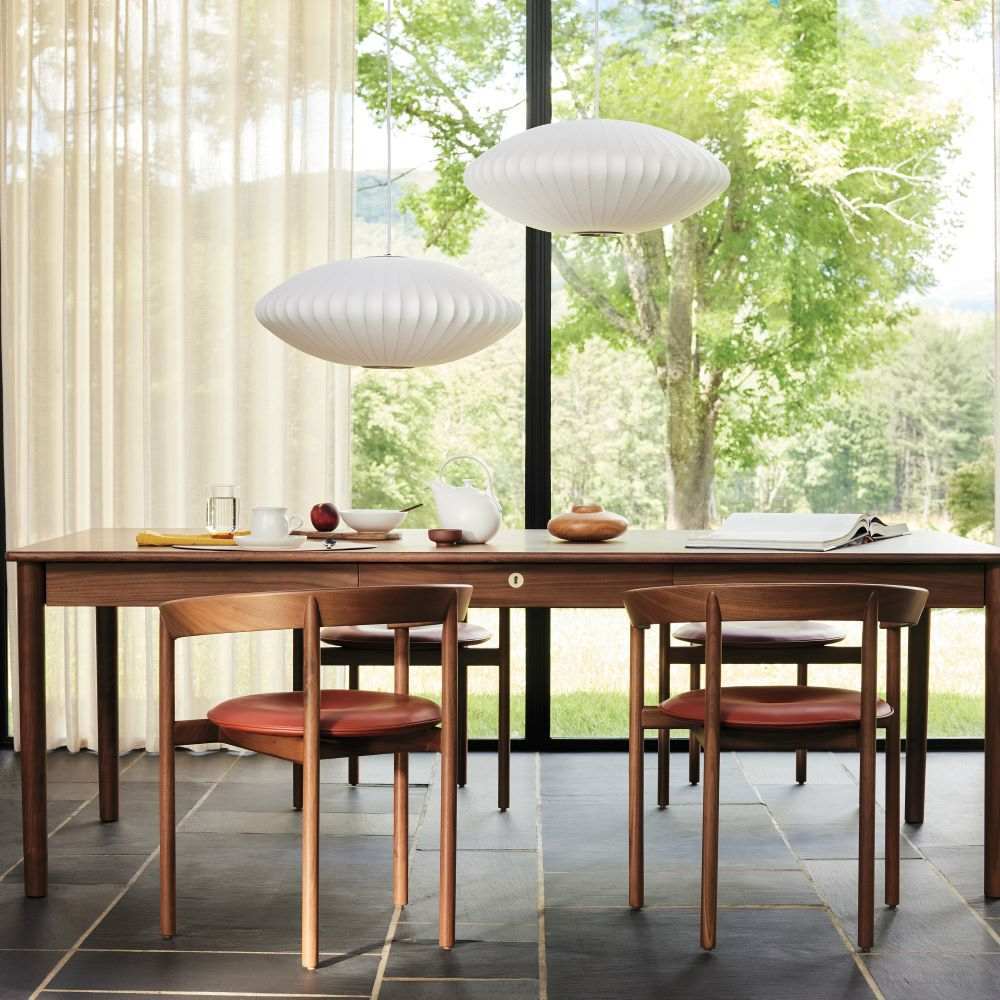 A mid-century modern icon that needs no introduction, the understated elegance of George Nelson's 1952 creation seamlessly segues into any contemporary space, its ample surface area dispersing an irresistible ambient glow.
Expertly crafted in the United States
Handmade by master craftsman
Iconic mid-century modern design suitable for any space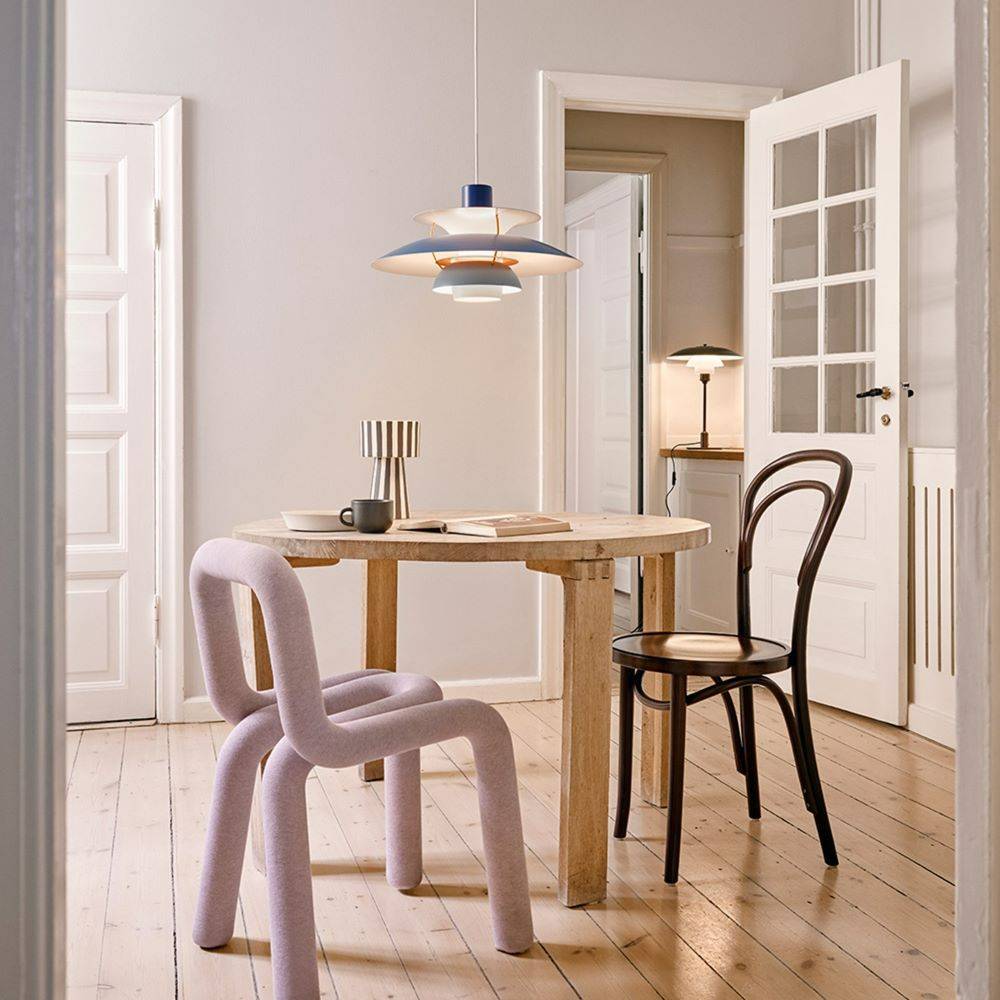 A full-fledged icon and synonymous with the brands vision, this pendant's layered shade is the epitome of elegance, gracing your ceiling with mid-century modern form and timeless style, accented by rich, ambient lighting for a warm glow in any space.
Iconic mid-century modern lighting design
Wide range of color options to suit any interior
Purposefully designed to provide 100% glare-free light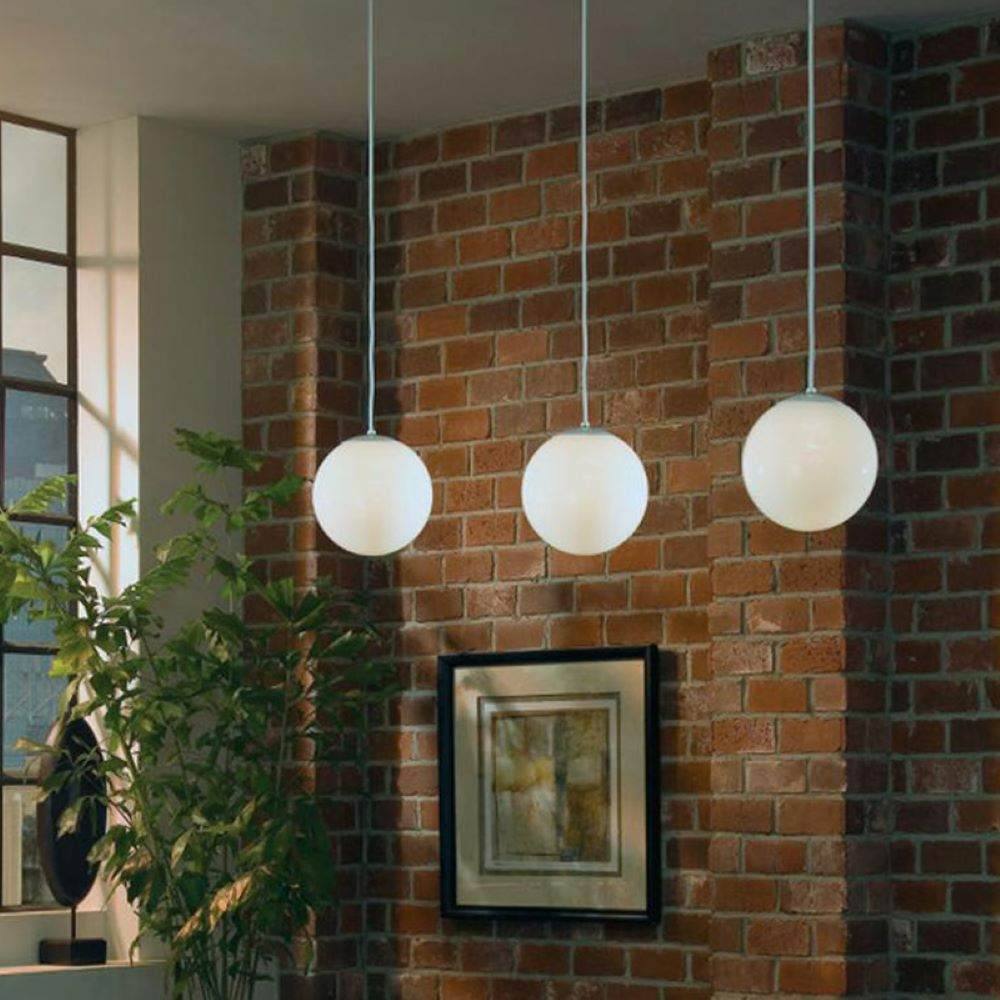 A classic for a reason, this globe light brings timeless beauty to kitchens, living rooms, and dining spaces alike thanks to the minimalist, traditional aesthetic and rich metallic finishes to suit any interior.
Globe design is timeless and versatile
54" cord lets you customize to your ceiling height
Damp rated for use in bathrooms and covered patios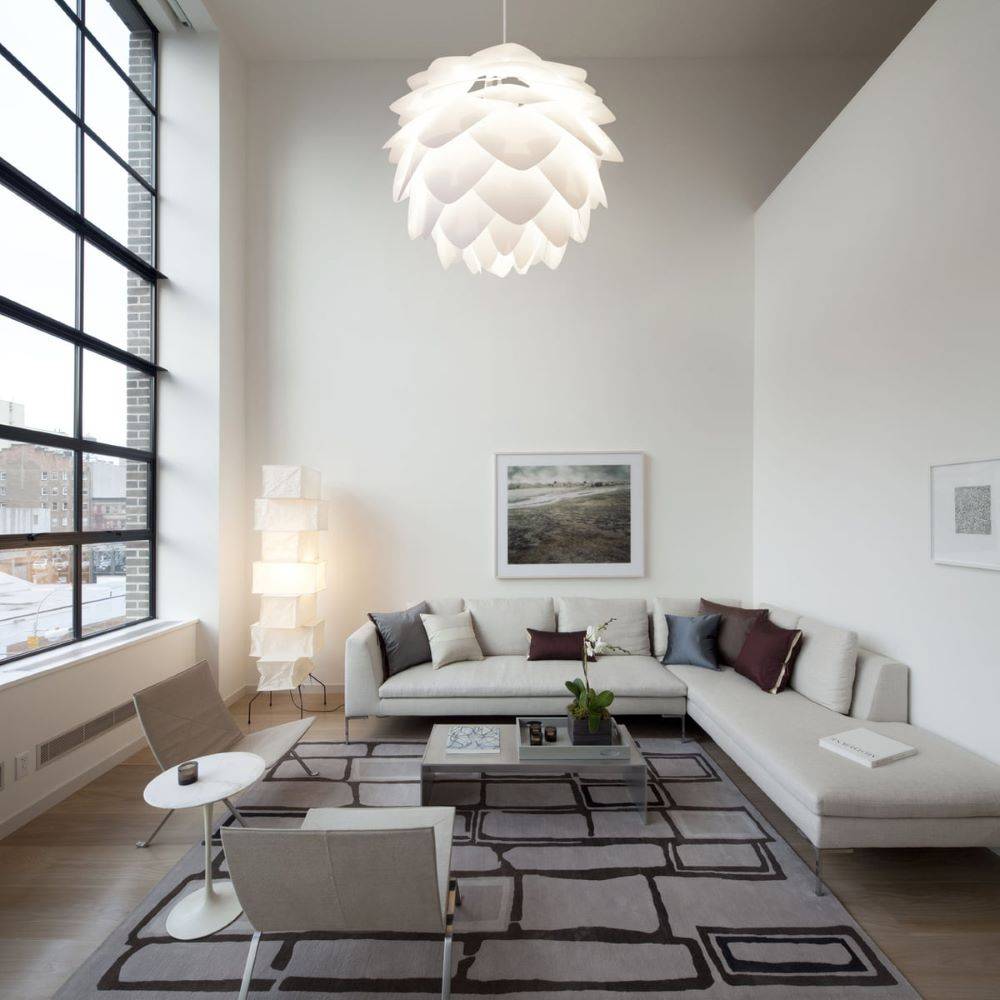 Recognized by its charasmatic, triangular-shaped blades, this modern classic brings visual appeal to any room with its unique layered appearance and range of finishes perfect for living rooms, dining rooms, and bedrooms.
Virtually unbreakable
Sustainably crafted
LED lighting compatible for energy-efficiency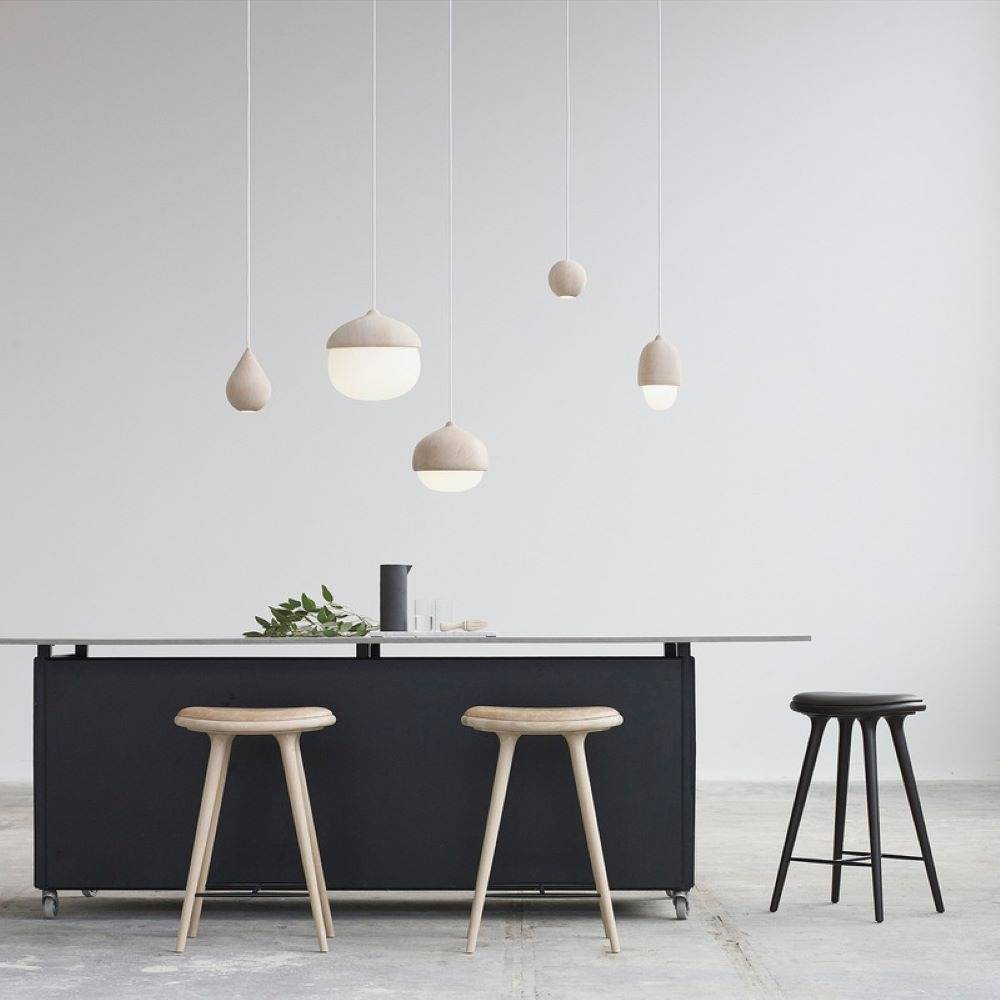 Inspired by nature
–
more specifically acorns, the Terho Pendant combines the warmth and beauty of natural alder wood with the sleek elegance of mouth-blown opal glass for a contemporary, yet timeless addition to any home.
Crafted by hand
Eco-friendly, made through sustainable practices
Contrast in materials brings a modern, yet timeless touch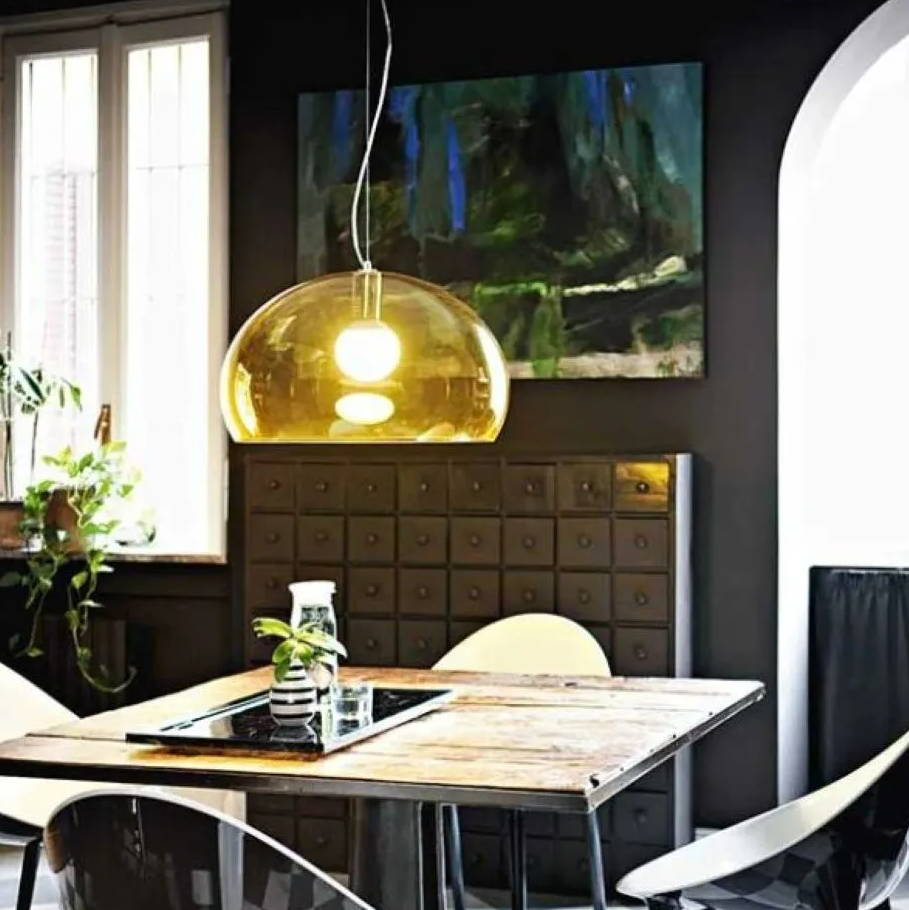 The FL/Y Suspension Lamp by Kartell captures its light with a deep-set diameter bowl and illuminates out through its transparent setting. Reminiscent of light, bubbly jellyfish floating in mid-air, the light comes in several shades for your perfect match.
Lovingly crafted in Italy
Wide range of color options to make a statement in any space
Powered by LED technology for energy-efficiency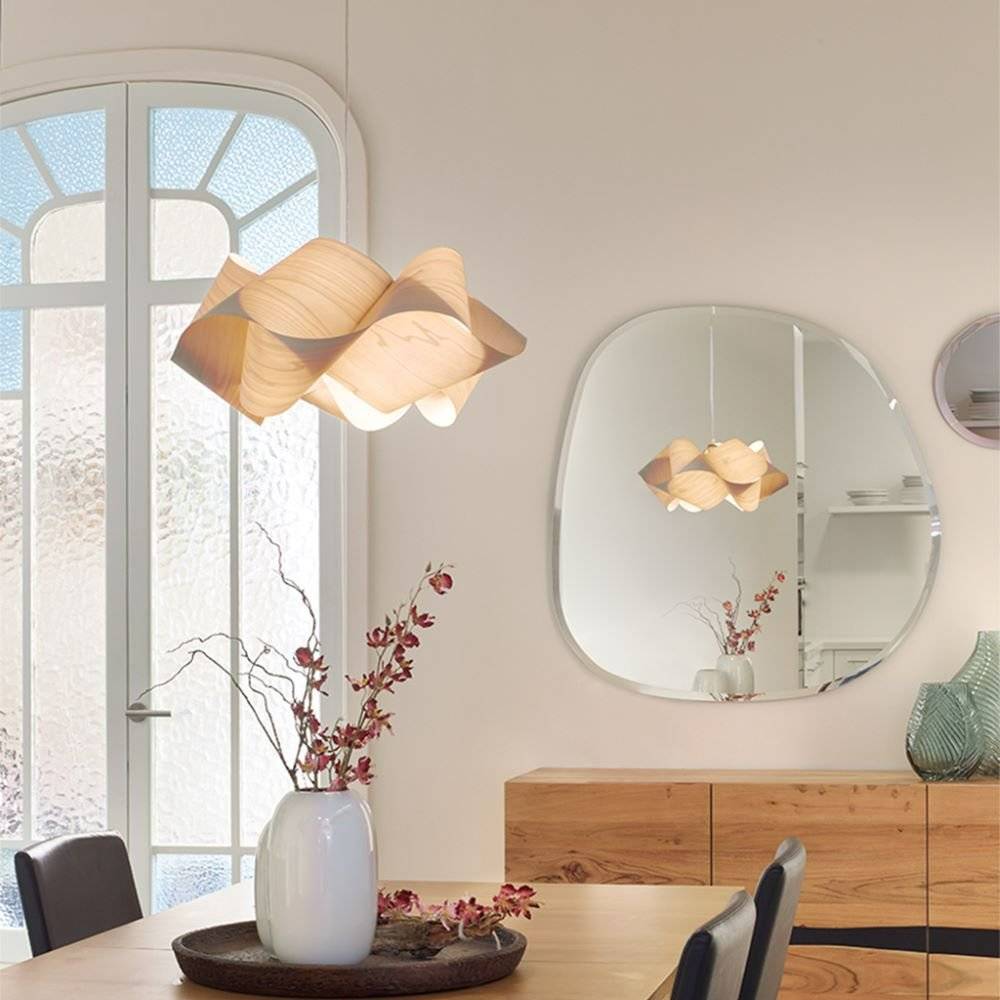 A Mobius Strip fashioned from delicate wood veneers, this contemporary pendant light, available in a wide range of striking colors, makes an organic modern lighting statement in any living room, study or bedroom.
Crafted from eco-friendly materials
Powered by LED technology for energy-efficiency
Expertly crafted in Spain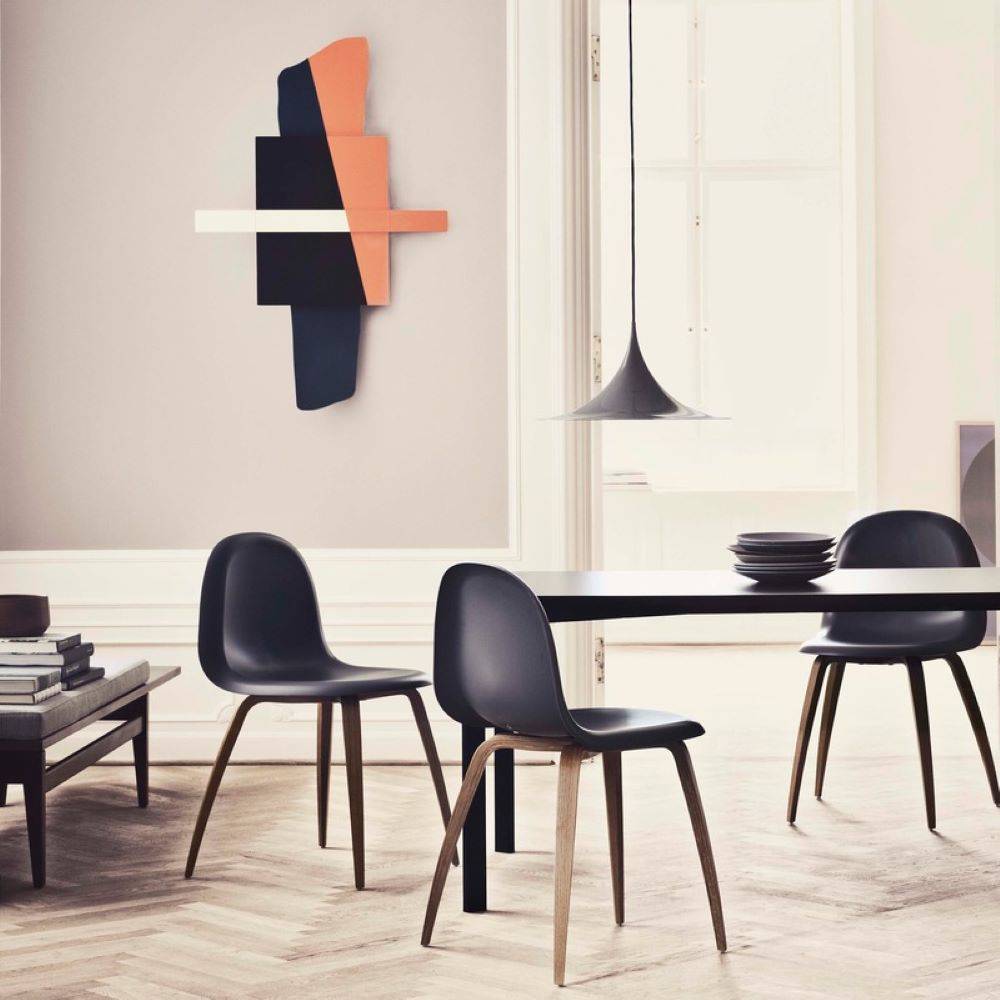 With its distinctive arch-shaped enamled metal shade offering visual lightness and timeless design, this pendant is a sleek addition to dining rooms, kitchens, and living spaces in need of beautiful, yet practical lighting.
Can stand out on its own or clustered in multiples
Wide range of finish options available to suit your home
Trumpet shape provides perfectly diffused direct light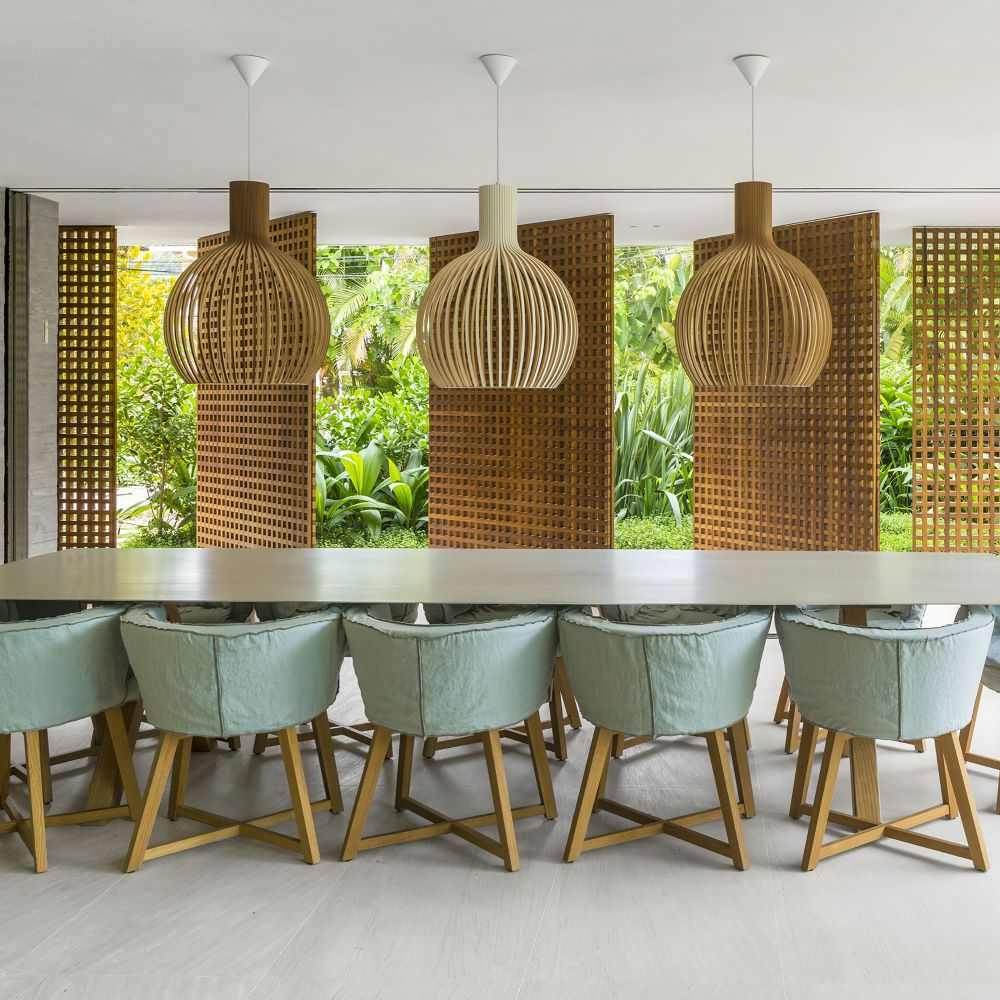 A stunning piece of craftsmanship on its own, but even more impactful when paired in multiples, this oversized pendant showcases a rounded, open shade directing light to its center perfect for overhead a dining table or as part of an entryway.
Handcrafted
Made from eco-friendly materials
Powered by LED technology for energy efficiency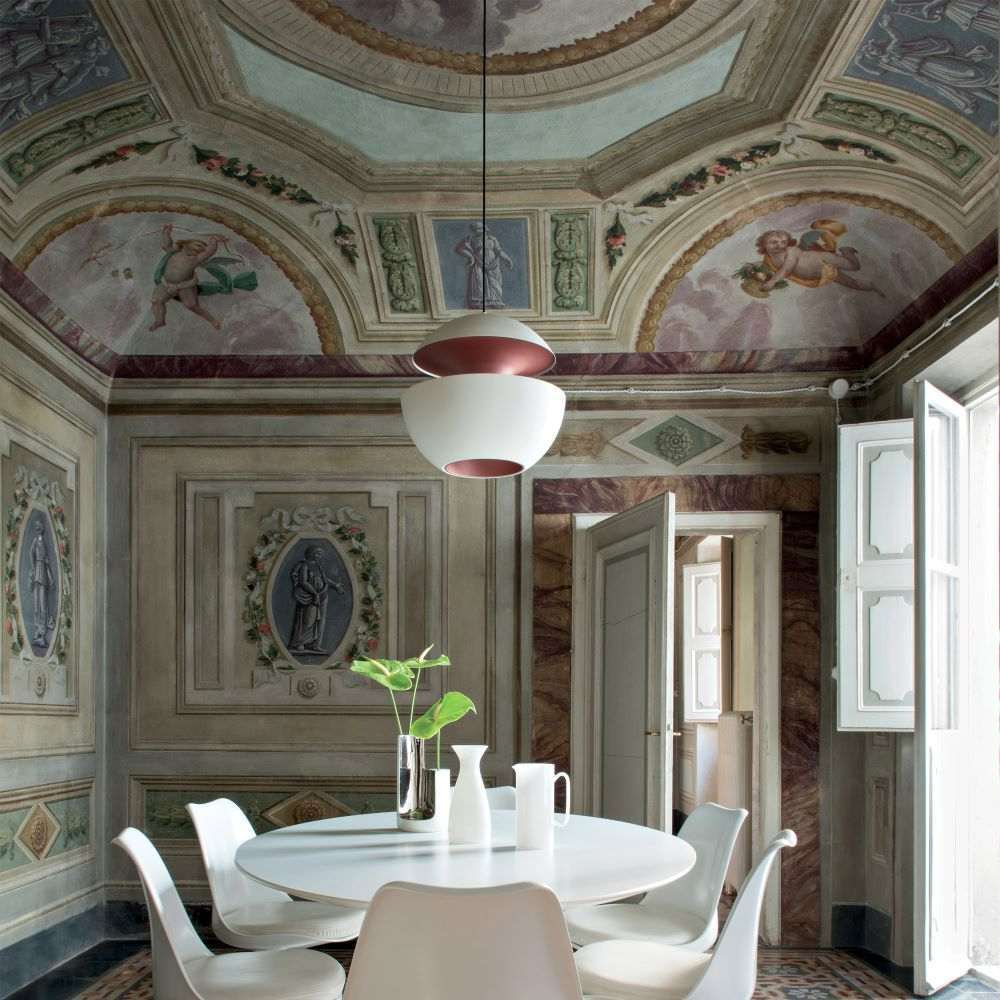 Inspired by the beauty of the setting sun, this spherical pendant is an unexpected luminary ready to offer a warmly diffused glow perfect for dining rooms, entryways, and bedrooms alike. Modern and minimalist, this pendant works alone or in multiples.
Wide range of finishes and sizes to suit your interior
Powered by LED technology for energy-effciency
A unique lighting design that stands out in any home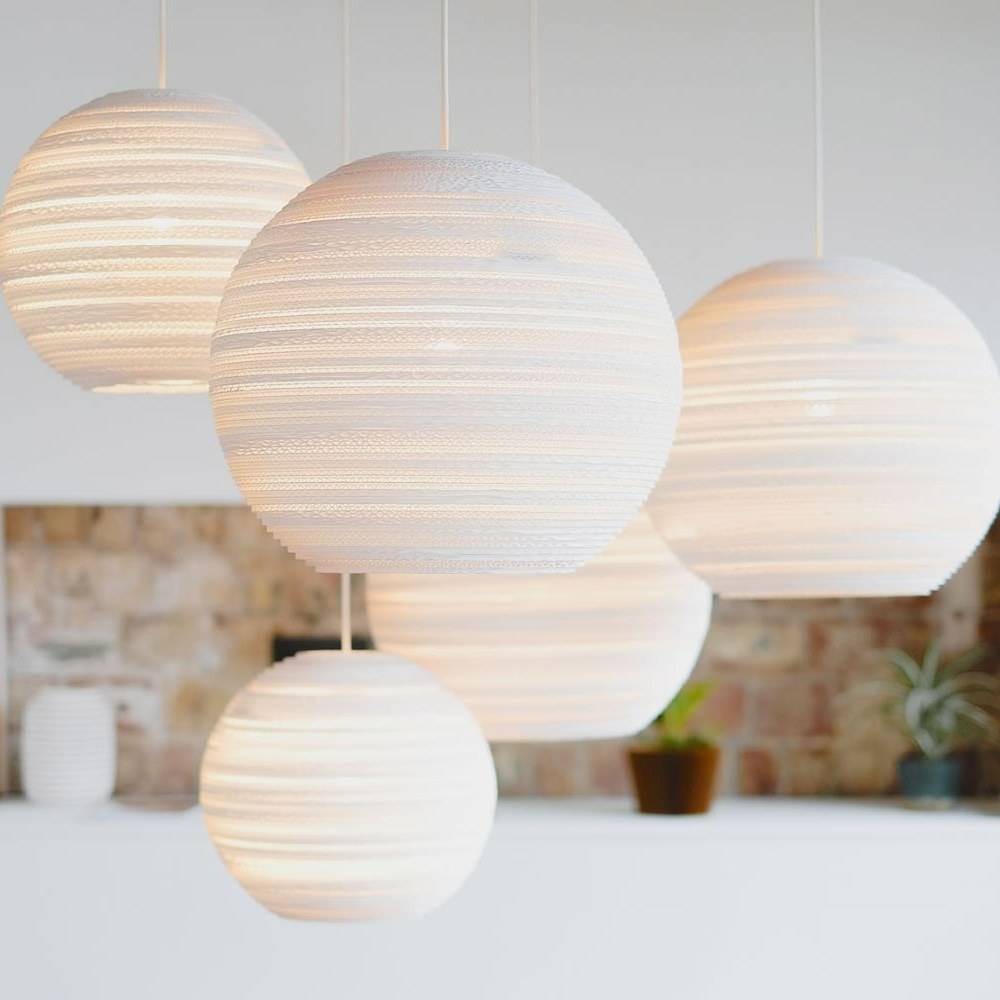 Light and airy, ready to bring ethereal beauty to any room in your home, this unique and unexpected lighting design provides warm, inviting lighting and a hint of texture thanks to the laser-cut cardboard composition expertly crafted in the United States.
Expertly crafted in the United States
Handcrafted from eco-friendly materials
Powered by LED technology for energy-efficiency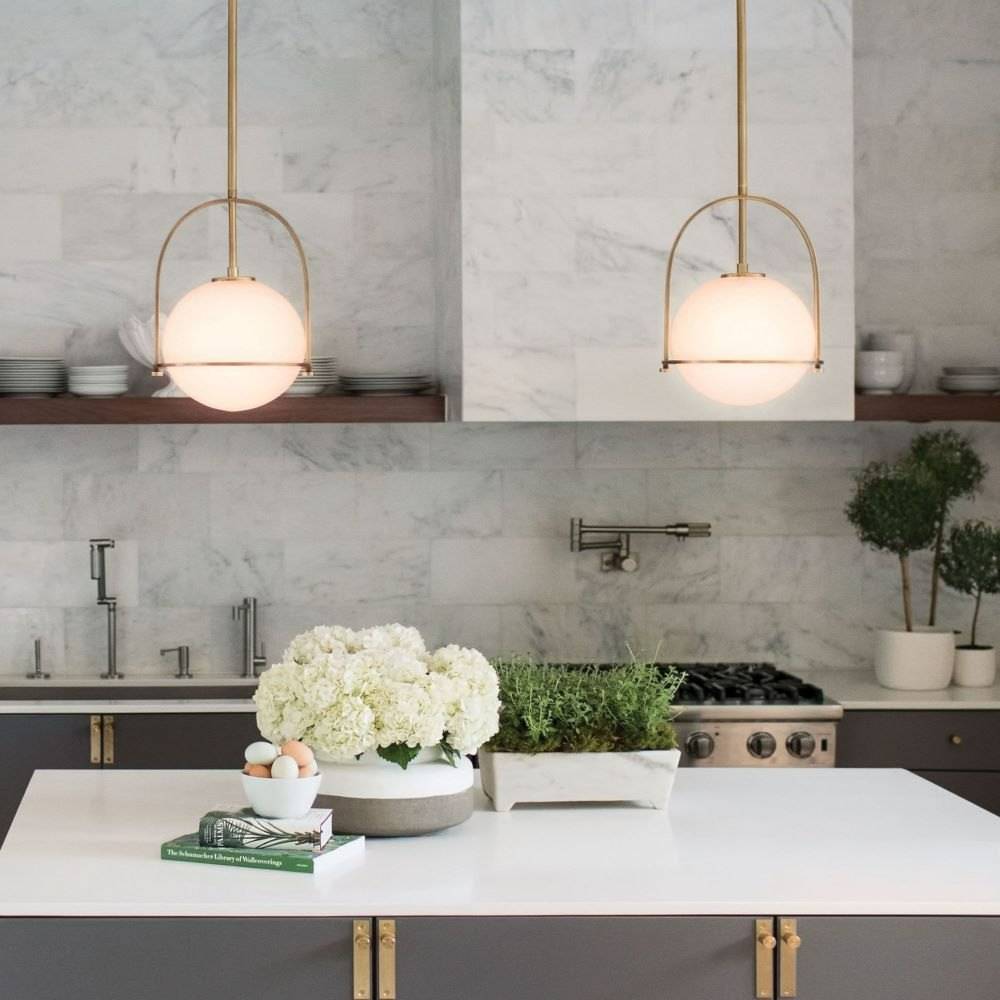 Featuring industrial-finish options with a modern and elegant touch, the Somerset Pendant brings functional lighting and warmth to any space with Its etched opal glass floating inside a stunningly built metal yoke and ring, maintaining timeless, vintage style.
Timeless and versatile, this pendant suits a variety of interiors
Metallic finish options add an elevated touch
Sloped ceiling compatible