Louise Campbell b. 1970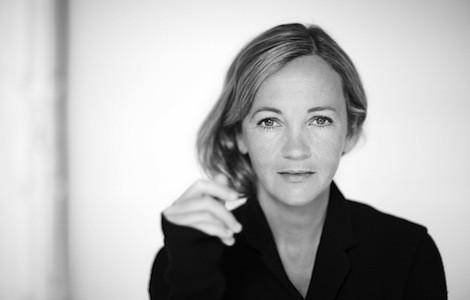 "Everything is possible until the opposite has been proven."

The Danish-born designer Louise Campbell, who has both English and Danish roots, was trained at the London School of Furniture and the Royal Danish Academy of Fine Arts, leaving her well equipped to set up her own studio and amass a client list—Louis Pouslen, Stelton, and Baccarat—eager for her particular brand of "playful and experimental" design sensibilities. Campbell's product designs reflect her dual admiration for the hand crafted and the technologically sophisticated, a hybrid style that has yielded a range of modern furniture, lighting, and home products that, while finely detailed, can be manufactured seamlessly. Campbell's work for Danish lighting brand Louis Poulsen exemplifies this seemingly contradictory desire for visually complex elements arrived at via simple production methods. Her Collage and LC Shutters lamps for Louis Poulsen, for instance, employ state-of-the-art laser cutting techniques and a manufacturing process reduced to 3 easy steps to arrive at final products distinguished by their complex ornamental detailing. Campbell's embrace of both time-honored crafts and current technology is emblematic of a thoughtful design process informed less by an overarching philosophy than by the specific assignment at hand. As the designer herself iterates, "there must be a good reason for every single decision made."