Barber Osgerby (Edward Barber and Jay Osgerby) b. 1969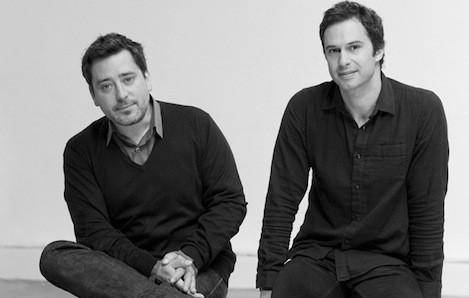 "We're not at all concerned with a 'style'...as long as the work stands up to scrutiny over time."

The highly decorated British design duo of Edward Barber and Jay Osgerby, who met as architecture students at London's Royal College of Art, have risen to the top of the contemporary design world with a range of projects defined by understated elegance and an exquisite sense of visual and material balance. At the behest of an international roster of clients, which includes Knoll, Vitra, and Vennini, Barber Osgerby have focused on design solutions that combine the best reductive elements of Mid Century classics with highly original touches—an esthetic informed by architectural model making and an interest in the manipulation of sheet materials, like plywood and perspex. Following a career apex with their award-winning design for the 2012 London Olympics torch, Barber Osberby's projects and installations have included a range of upholstered seating for Knoll, introduced at the 2013 Milan Furniture Fair, and marking the company's 75th anniversary. A suite of streamlined sofas, chairs, and ottomans, Knoll's Barber Osgerby collection bears the designers' signature preference for elegant geometric forms offset by soft contours and subtle, original details—elements that stand up quite nicely to scrutiny over time.