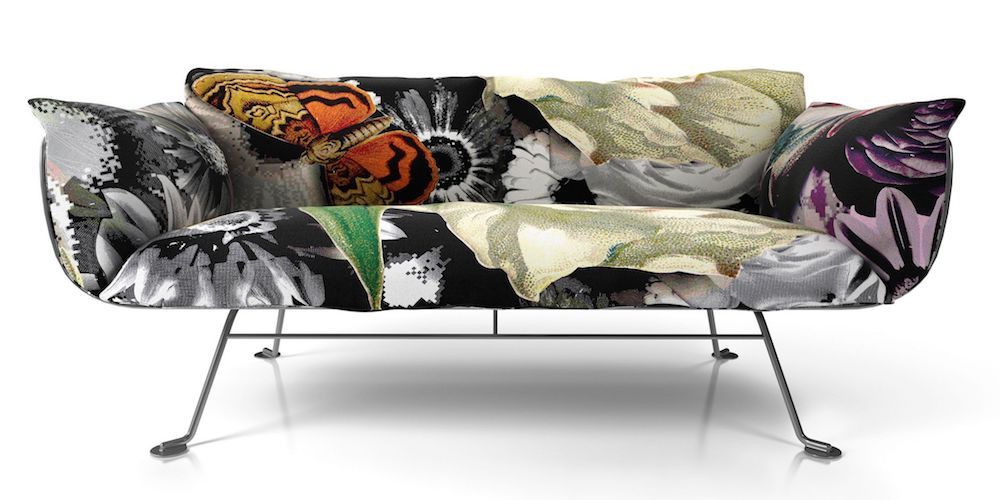 Only time will tell if reports of Minimalism's death have been greatly exaggerated, but there can be no doubt that Maximalism is making its bombastic presence known in almost every modern design discipline. From fashion runways to interior design schemes, understatement and restraint have been traded in for vivid print-and-pattern combinations, densely layerd floral motifs, and emphatic colorways that are anything but demure. Far from being symbols of tastelss excess, our favorite emblems of the modern Maximalism trend take over-the-top beauty to dizzying heights, illustrating why contemporary design lovers are justified in coming back for more—and more.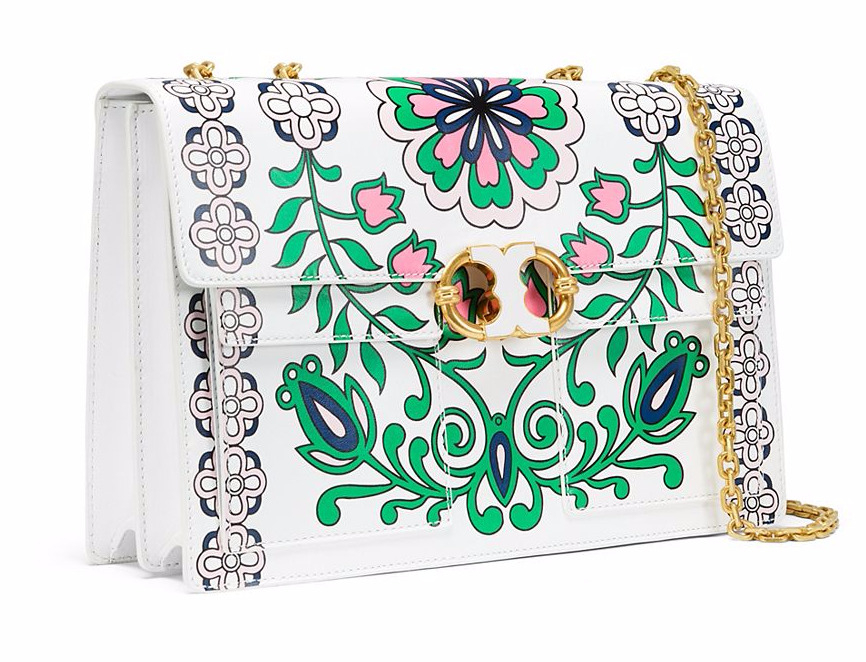 The fashion designer Tory Burch has introduced the Gemini Link Printed Chain Shoulder Bag—laden with a colorful floral motif—as a spring 2017 'must-have.'
Our favorite emblems of the modern Maximalism trend take over-the-top beauty to dizzying heights.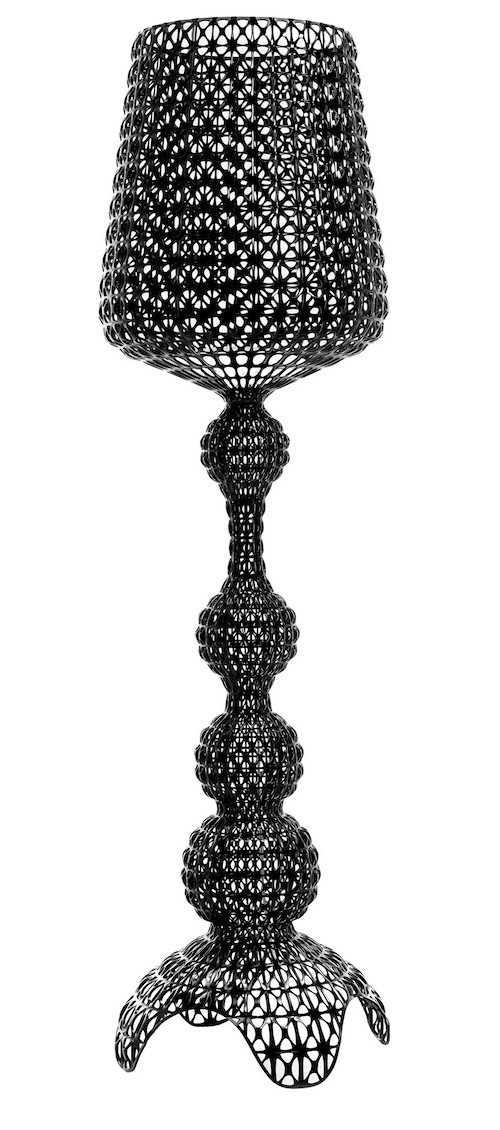 Kartell Kabuki Floor Lamp
Kartell's brand new injection moulded Kabuki Floor Lamp is a monochromatic, intricately decorative modern lighting design, and unequivocal statement piece. Designed by Ferruccio Laviani, Kabuki features a top-to-toe lacey surface area that emits diffused, nuanced light throgh its dazzlingly detailed perforated structure.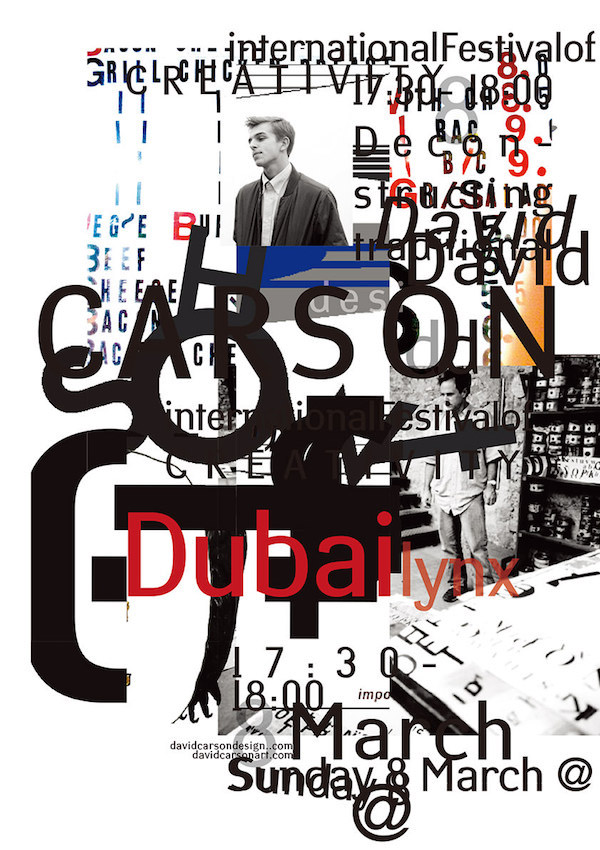 — Via David Carson Design
David Carson: Space Cowboy, Florida Atlantic University
A current exhbiition at Florida Atlantic University celebrates the work of legendary graphic designer, David Carson, whose frenzied, nearly illegible typographic compositions scandalized the design world in the 1980s, but remain deeply influential (and on-trend) well into this 21st Century.
David Carson's frenzied graphic design style and Dolce & Gabbana X SMEG kitchen appliances are an ode to abundance.
Dolce & Gabbana X Smeg
Italian luxury appliance brand Smeg and Italian luxury fashion brand Dolce & Gabbana have released a suite of small kitchen appliances that make a big domestic statement. The Sicily My Love collection features countertop appliances brimming with colorful all-over patterns gleaned from Sicily's rich tradition of hand painted decorative motifs.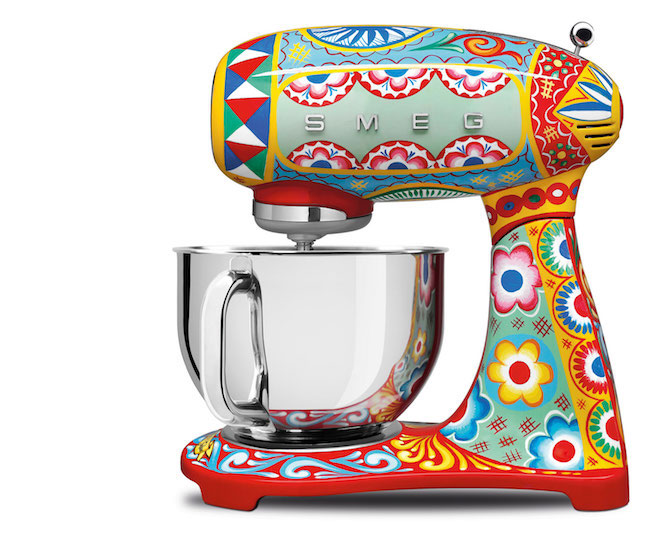 Josef Frank Textiles for Svenskt Tenn
London's Fashion & Textile Museum pays tribute to the brillant fabric designs of Josef Frank. The Vienna-born architect eschewed the traditional Scandinavian penchant for muted color tones and simple profiles by creating a staggering range of nature-inspried motifs for the Swedish textiles company, Svenskt Tenn.
Josef Frank textile patterns, applied to curtains, upholstery, and decor pieces feature vivid colorways and highly ornamental motifs.
— Josef Frank textile images via Svenst Tenn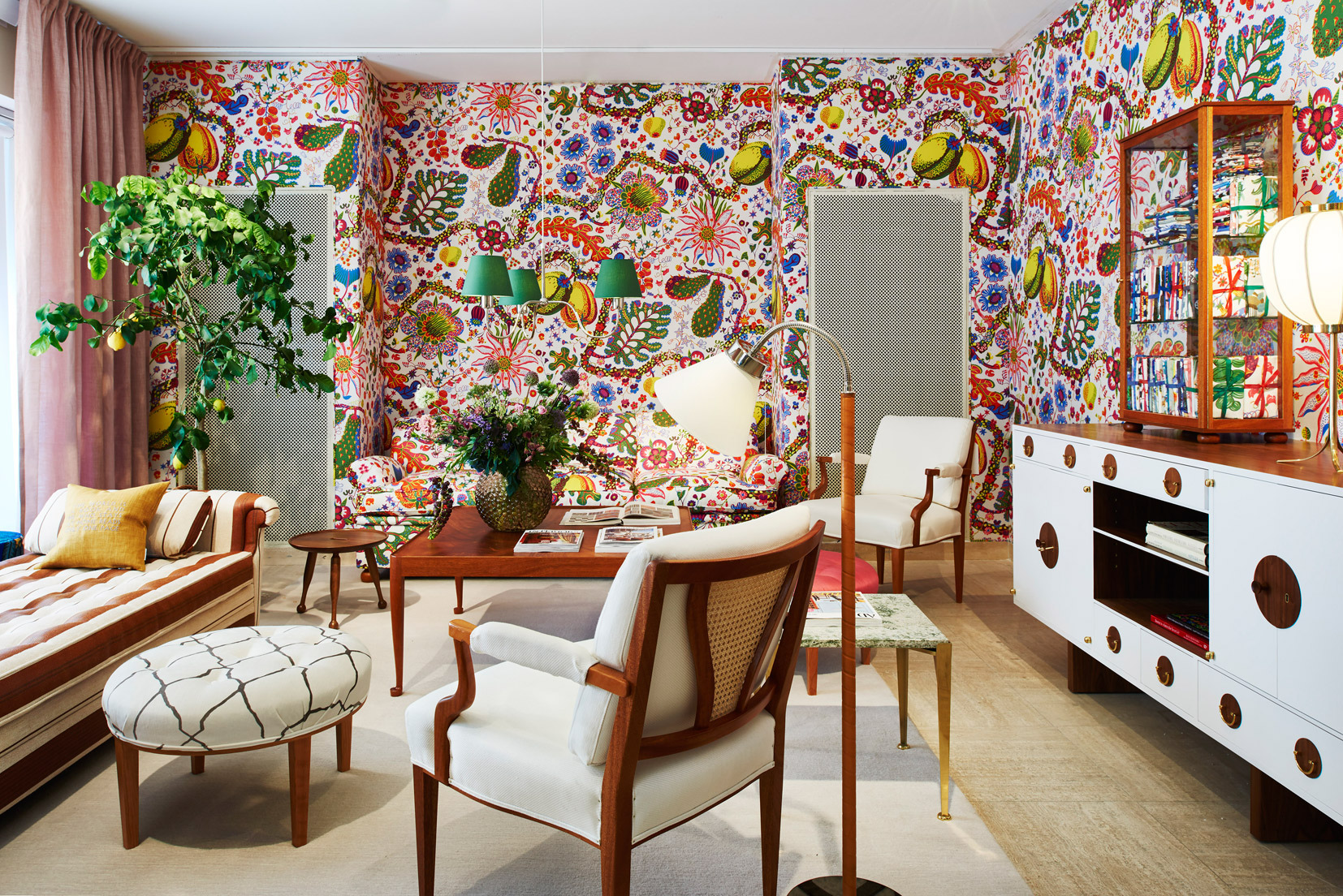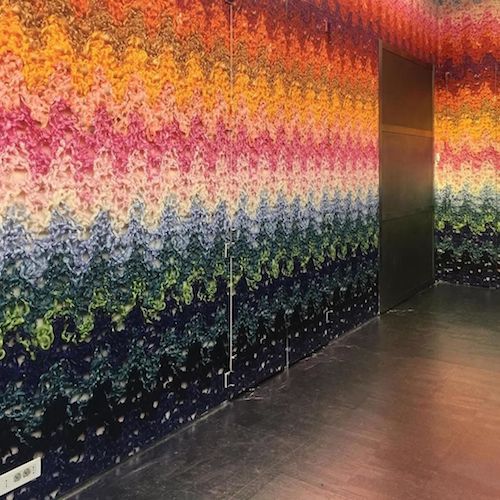 Missoni Installation, Salone del Mobile
IItalian fashion brand Missoni introduced its first wallpaper collection with an installation in Milan's Brera design district that featured a wraparound, floor-to-ceiling display of its signature siz-zag fabric motif.
Nanimarquina Losanges Rugs
Ronan & Erwan Bouroullec reinterpret the traditional Persian rug with the technically complex Losanges collection for Nanimarquina, which feature 13 colors hand woven through a geometrical rhombus shape.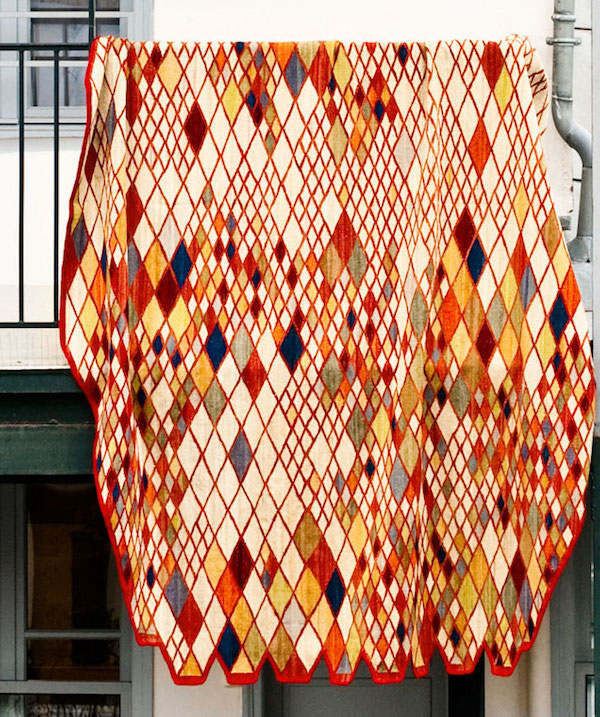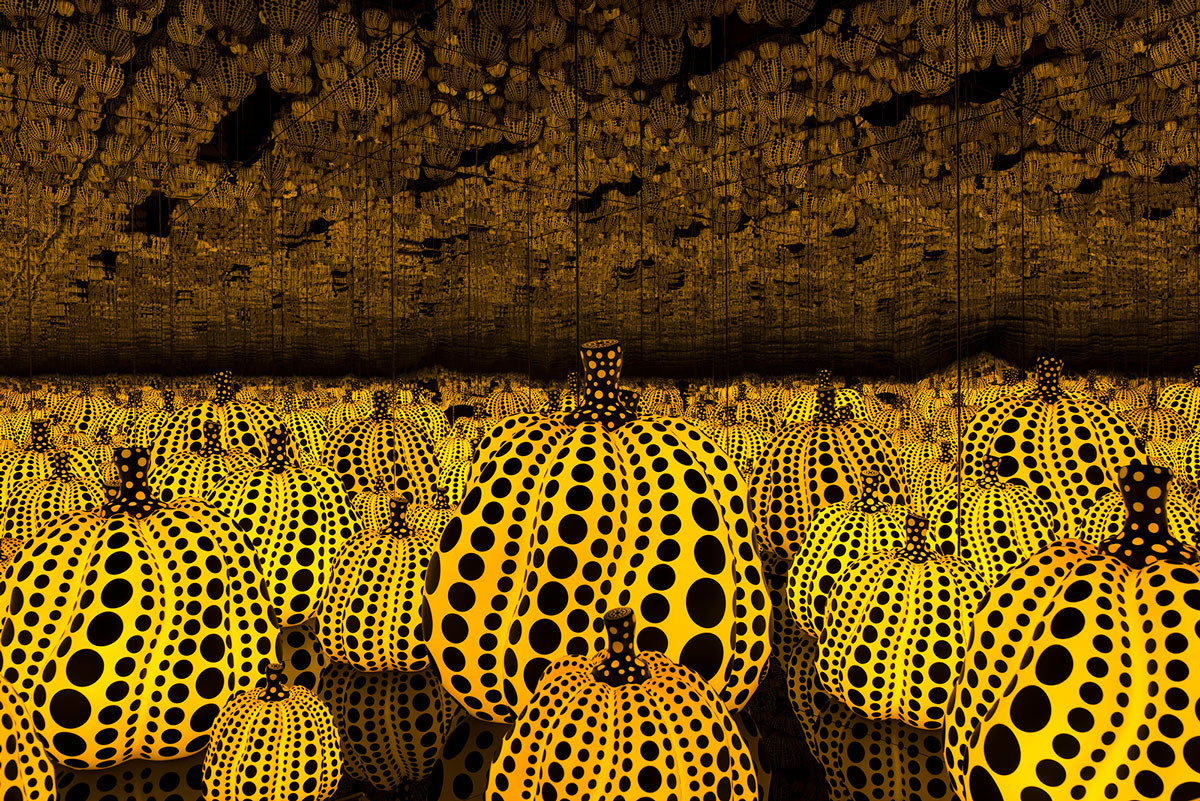 Yayoi Kusama's groundbreaking work immerses the visitor in a psychedelic environment of repeat patterns and hypnotic hues.
Yayoi Kusama: Infinity Mirrors, Hirshhorn Museum
"...one of 2017's essential art experiences" comes courtesy of the iconoclastic Japanese artsit Yayoi Kusama. Feted by the Hirshhorn Museum in Washington DC with a dazzling exhibit, the 88 year-old artist's groundbreaking work immerses the visitor in a psychedelic environment of repeat patterns and hypnotic hues.
Shop the Trend
"An ode to the beauty of old frankish furniture," the Altdeutsche Collection is a hand painted storage suite, laden with colorful sculls, roses, dice and crosses.
Brazilian ceramic artist Flavia del Pra has applied her creative flair to a series of decorative trays for Gandia Blasco, dense with geometric repeat patterns.
Opposites attract in this collection of bone china from Seletti which literally ajoins Chinese and western motifs to form an imaginatively juxtaposed whole.
STUDIO JOB ARCHIVES WALLPAPER
The Archives modern wallpaper range by Dutch design practice Studio Job is a striking portrait in modern Maximalism. Featuring a series of symbols and iconographic elements gleaned from the company's archives, each design in this series of seven different wallpaper schemes displays an intensely complex decorative tableau of colors, and shapes, equally compelling whether viewed from afar or at close range. Shop Studio Job Wallpaper >