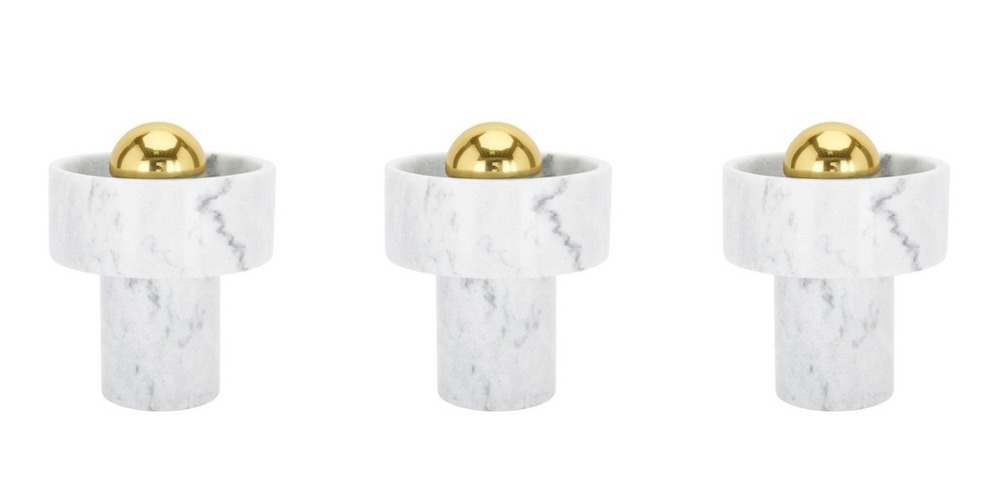 Once a luxury reserved for sculptors and architects, marble's popularity in the modern design world has waxed and waned for decades. But this latest reprisal has a different bent. Far being just a finishing touch in contemporary bathroom and kitchen design, marble has become a primary material of choice for industrial designers—many of whom are imaginatively tapping into the material's durability, versatility and visual beauty in creating inspired modern furniture, lighting and decor.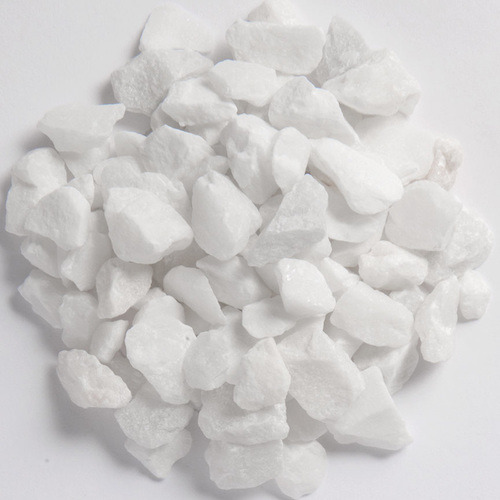 An emblem of luxury, marble's popularity as a modern design material has hit a new, more accessible, zenith.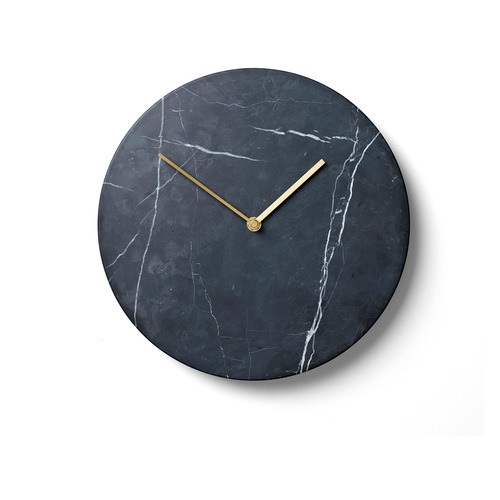 MENU Marble Wall Clock
Stripped of all unnecessary details, this marble modern clock is a minimalist's dream.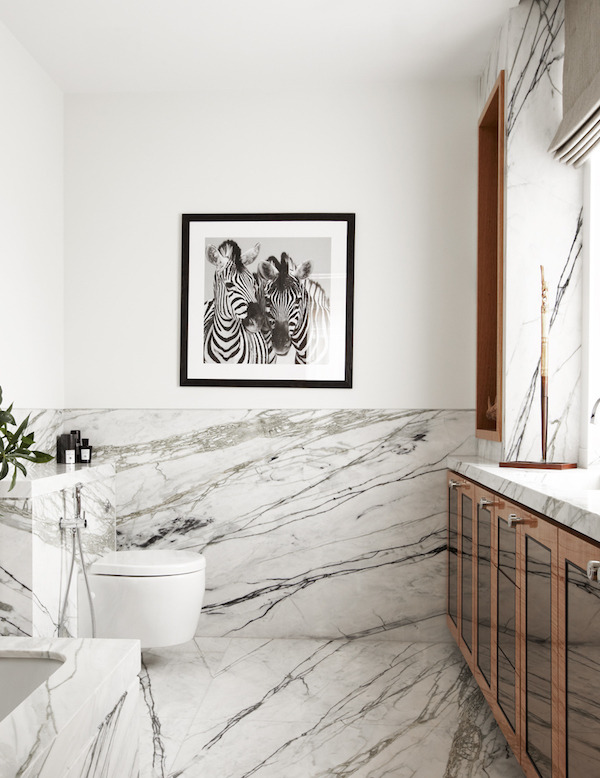 No longer just a symbol of inaccessible luxury, marble is the latest go-to material when textural richness is key. In the refined, monochromatic modern bathroom, above, the abundance of white marble, shot through with dark veins, artfully echoes the zebra portrait on the wall. Below, an all-white hallway with period moulding provides a dazzling view to a marble-laden minimalist modern bathroom.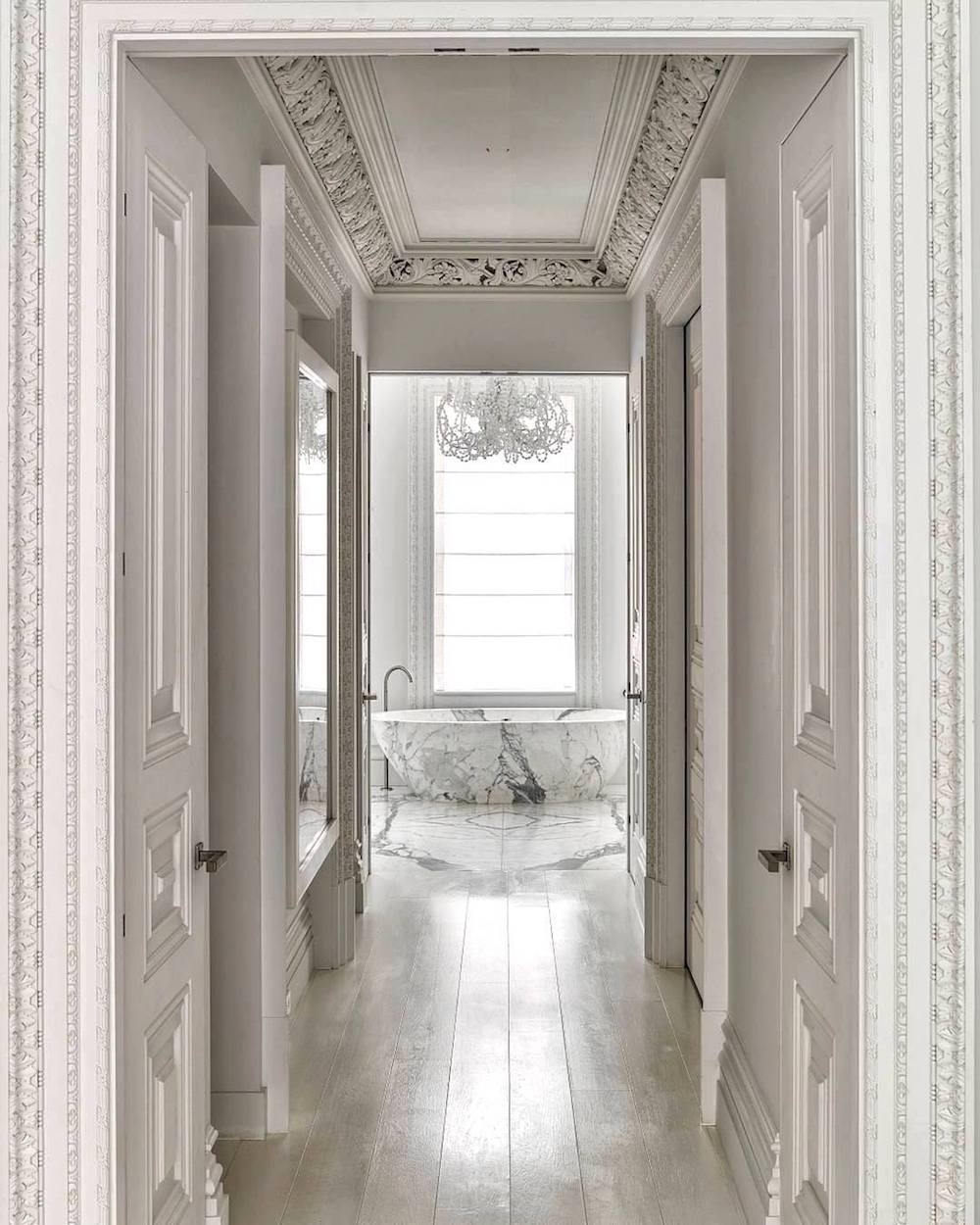 Photo credit: Douglas Friedman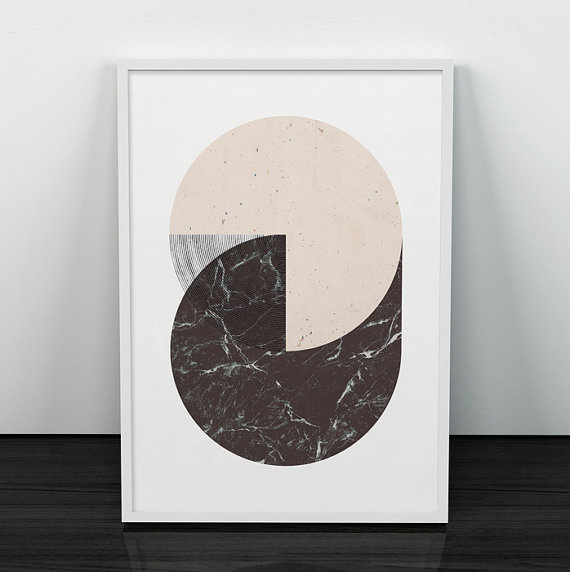 Geometric Digital Art Print
A modern art print by design studio Les Temps Moderne, in which simple shapes—and marble patterning—comprise an elegant geometric composition.
Whether real or faux, the rich and delicate patterning that distinguishes marble from other minerals has found application in virtually every modern design discipline.
S'well White Marble Water Bottle
Part of the S'well Elements Collection, the eco friendly White Marble water bottle imbues stainless steel with a high-gloss faux marble exterior.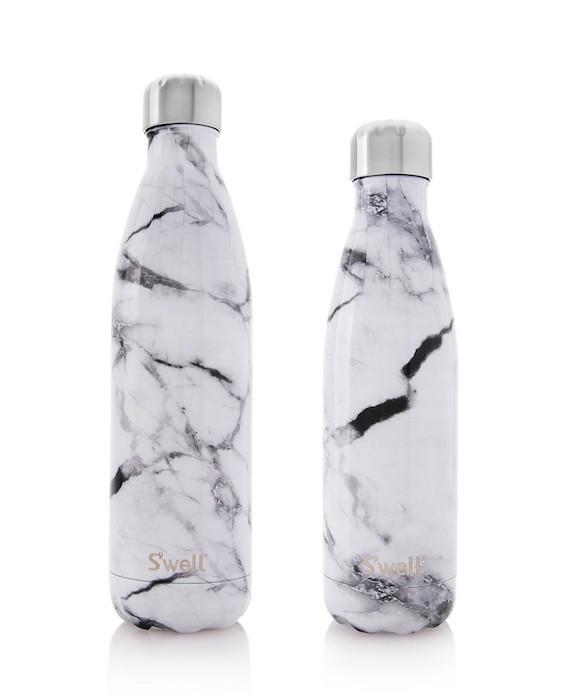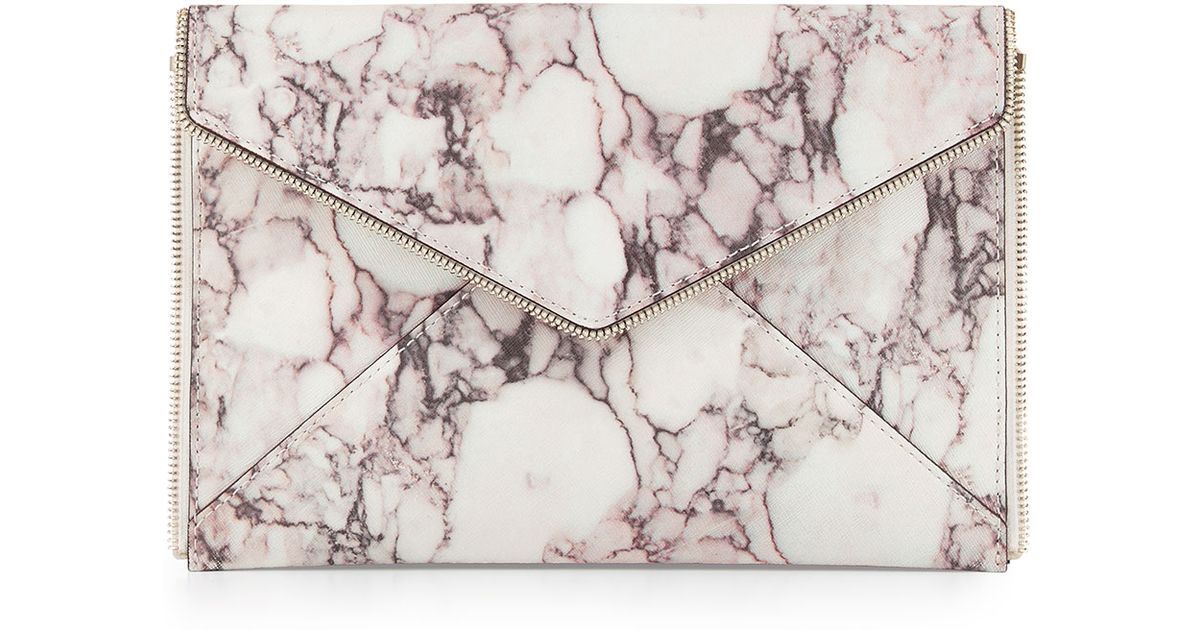 Rebecca Minkoff Leo Clutch
The designer's simple envelope clutch purse is rendered remarkable by a striking marble print finish. Via Nordstrom
Shop the Trend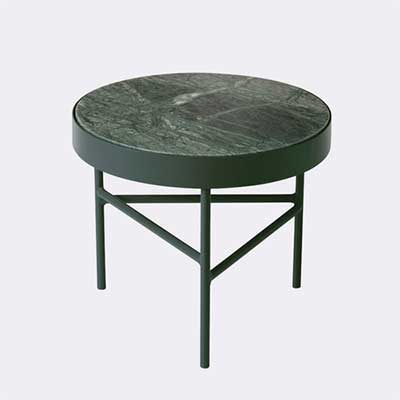 A solid marble top and powder coated metal base merge to make this versatile modern table ideal for