No doubt, desk lamps are a dorm room must, so why not choose an option that truly stands out? When crafted with both good looks and cutting-edge technology, an eye-catching desk lamp can turn the most ordinary desk into an inspired workspace. A pop of color is always nice, but rounding out your space in neutral fashion with a black or white lamp is always in style. Several styles including the Carry Table Lamp and Pixo Task Lamp are equipped with wireless charging bases or USB ports to making powering up your compatible electronics easy and efficient.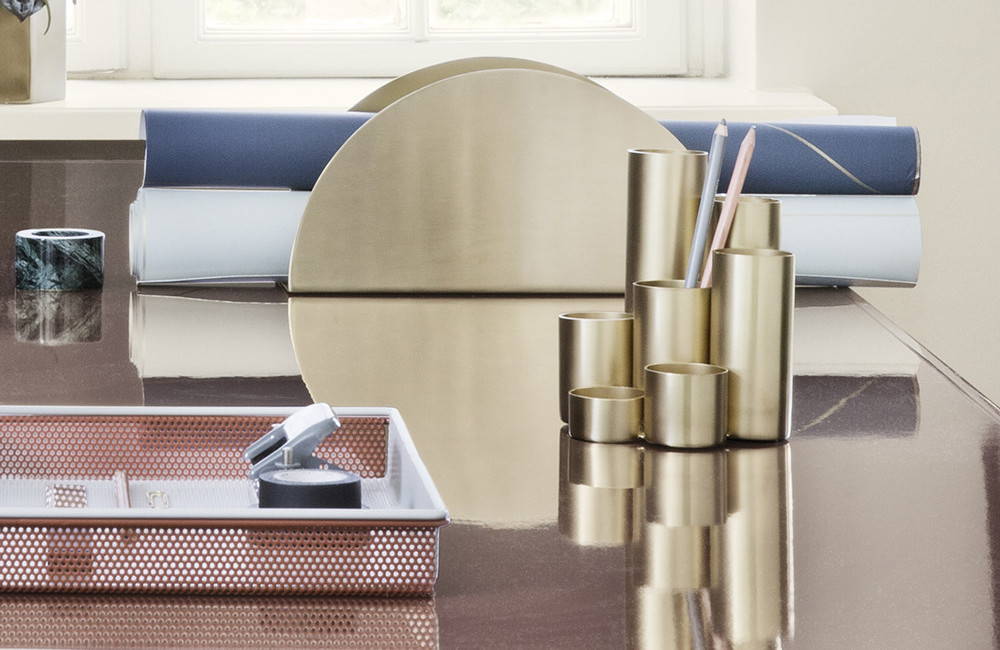 Sleek Desktop Organization
Digital technology aside, an organized desk makes cranking out papers and cramming for tests a whole lot easier—and easy on the eye. Office accessories—trays for corralling random papers, letter holders, containers for pens and pencils—are more elegant than ever, and keep school-related sundries organized in style. The gleaming Brass Pencil Holder, above, holds a lot more than just pencils, and is pretty enough to display front and center, while the Corner Office Table Lamp below offers a noise-dampening privacy shade equipped with a task light, storage pockets, and three USB charging ports for laptops, tablets, and more.