An essential finishing touch for any well-appointed dining room, wall mirrors add a hint of charm, sparkle, and character to your home. Designed to reflect light and visually increase the openness of your space, mirrors instantly brighten up your room and ensure it is effortlessly elevated. We've put together our top 20 picks for dining room mirrors that are ready to bring show-stopping style and supreme functionality to your modern abode.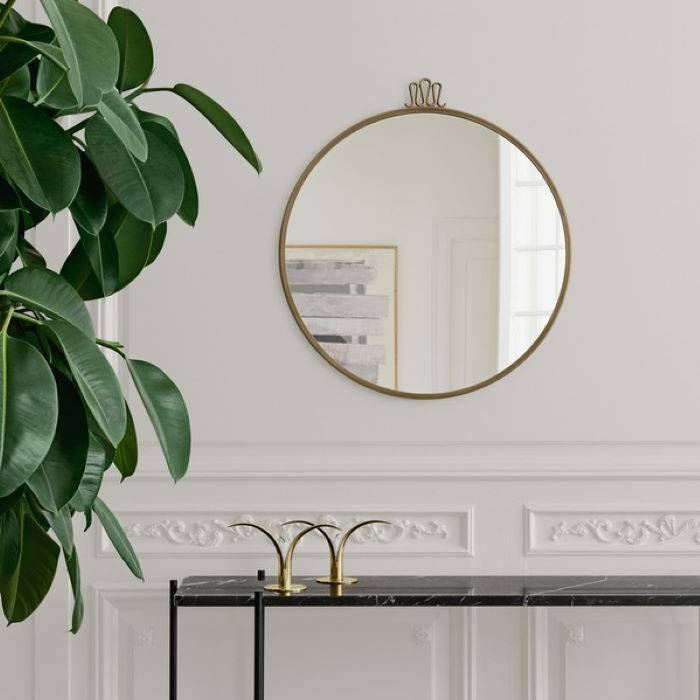 Randaccio Wall Mirror
Uniting elegance with simplicity, this mirror is characterized by its atypical crown-like detailing on the top, a signature design aesthetic used by Gio Ponti through several of his iconic art and decor designs. Referencing a time period of the past, this timeless mirror suits a variety of interiors.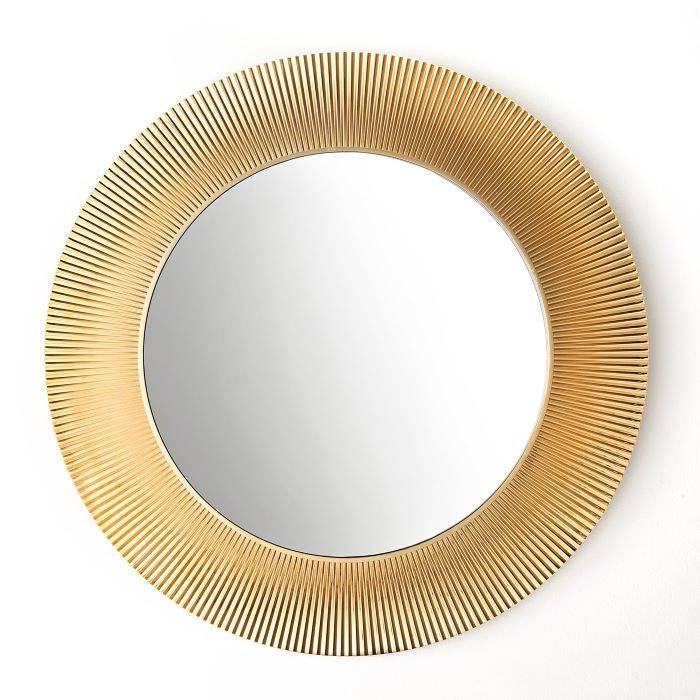 All Saints Metallic Mirror
From the masters of plastic themselves, the All Saints Metallic Mirror is playful and textural with its unique pleated effect and still offers that transparent design we've come to love even with a metallic finish. Great for minimalist, contemporary, and even eccentric spaces, this versatile design can do it all.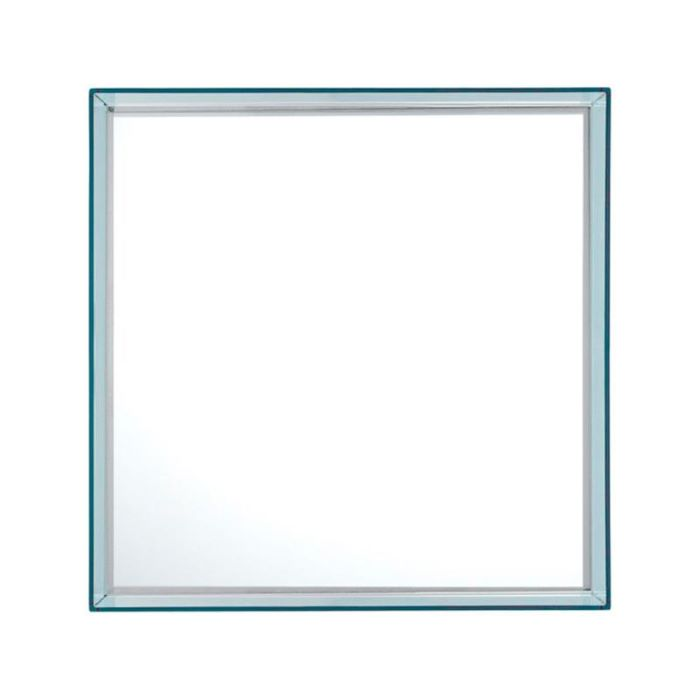 Only Me Mirror
A stunning piece of functional decor, the Only Me Mirror features a slim, batch-dyed PMMA frame that brings contemporary flair and subtle sophistication to your dining space. Available in square and rectangle designs, this mirror can be installed above a mantle for a touch of charm or help to visually increase space in a small room or large dining room with limited windows.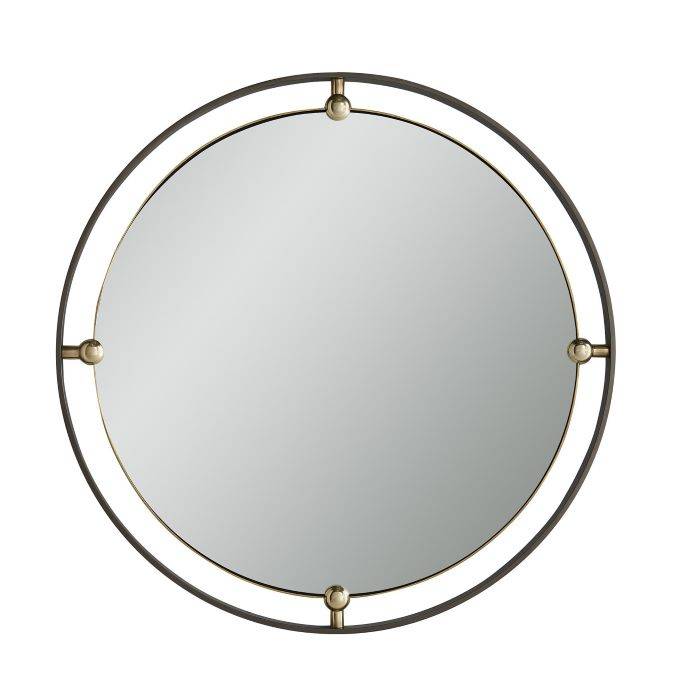 Janey Round Mirror
Displaying a mix of natural iron and polished brass finishes, this transitional design finds itself at home in mid-century, contemporary, and even farmhouse-inspired dining spaces. Hang above a fireplace mantle or serving area sideboard to literally round out your well-appointed home.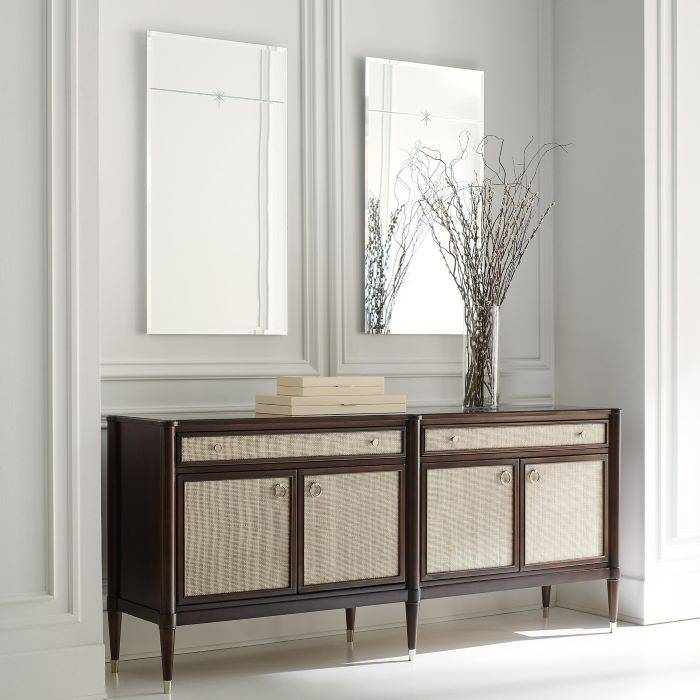 Twinkle in My Eye Mirror
The perfect piece for a dining room with limited or no windows, this mirror brings ample reflection, especially when mounted in pairs to offer simple elegance and classic form. Frameless, with a beveled edge and etched star detailing, this mirror offers timeless appeal in contemporary, luxury, and casual dining spaces alike.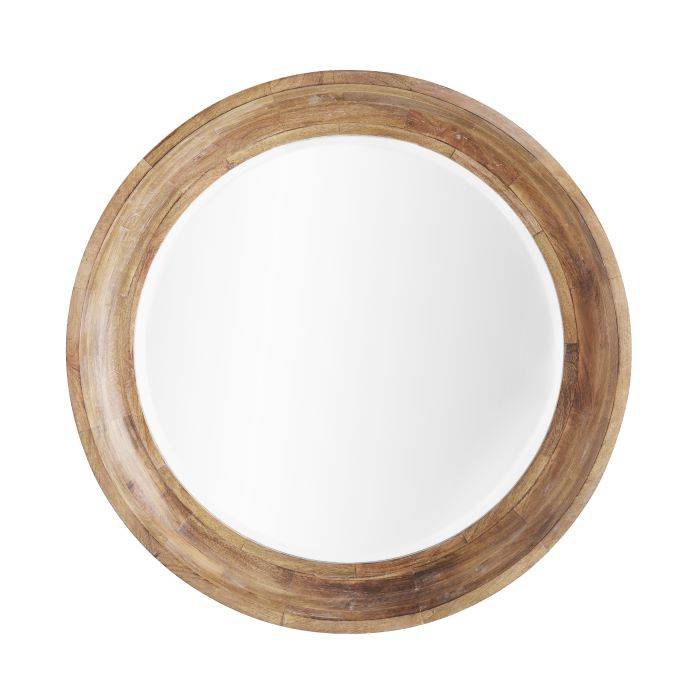 Howard Mirror
Showcasing a rustic wood frame elevated with a rich tobacco finish, the Howard Mirror finds itself effortlessly accenting a contemporary-designed or coastal dining space. With a 40" diameter, this mirror is ideal for larger dining areas to reflect natural light and brighten up your space.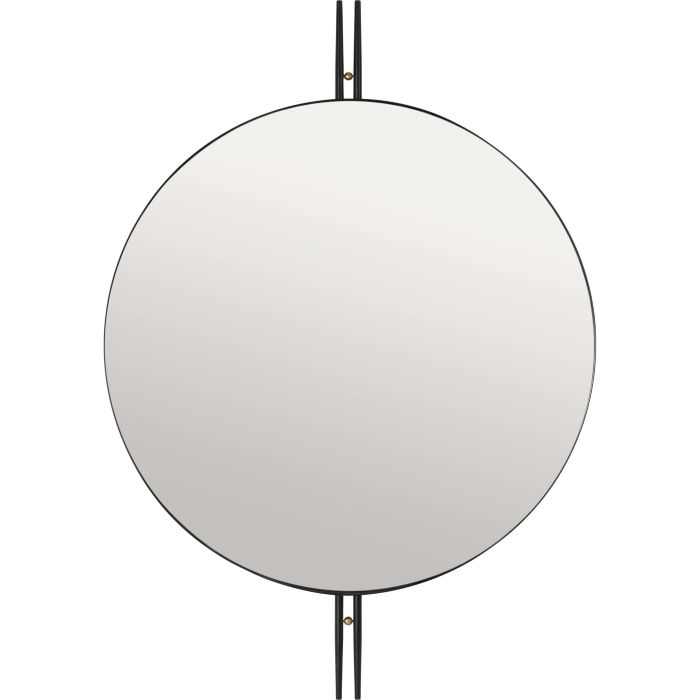 IOI Wall Mirror
Crafted in Italy and offering subtle Art Deco-inspired accents, the IOI mirror gets its name from the shape of these accents that frame the mirror ever-so-slightly. A simple design ready to stand the test of time, this mirror is perfect for smaller dining spaces or installed in pairs for larger rooms and homes.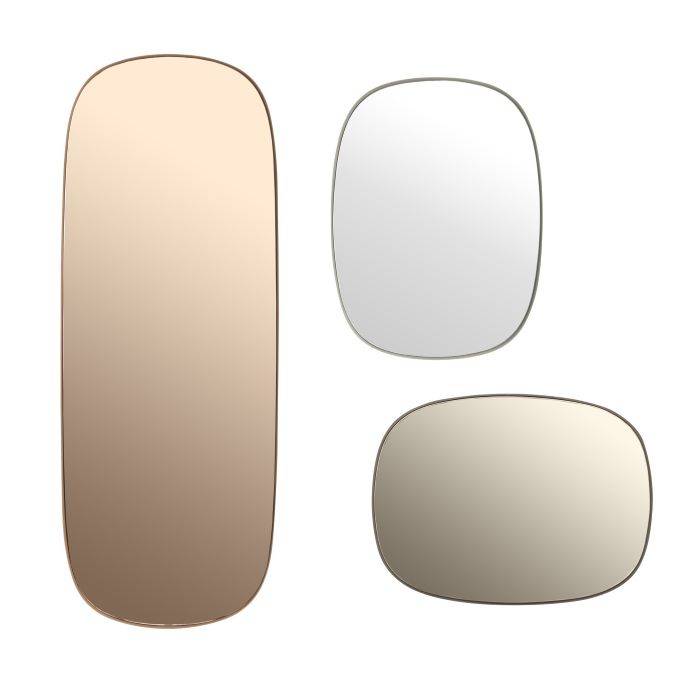 Framed Mirror
A powder-coated steel frame encapsulating colored mirrored glass, the Framed mirror offers artistic expression and a re-interpretation of the classic mirror. Able to be mounted vertically or horizontally, this mirror is meant to be installed in groups to bring distinct contemporary character and a unique wall-mounted arrangement.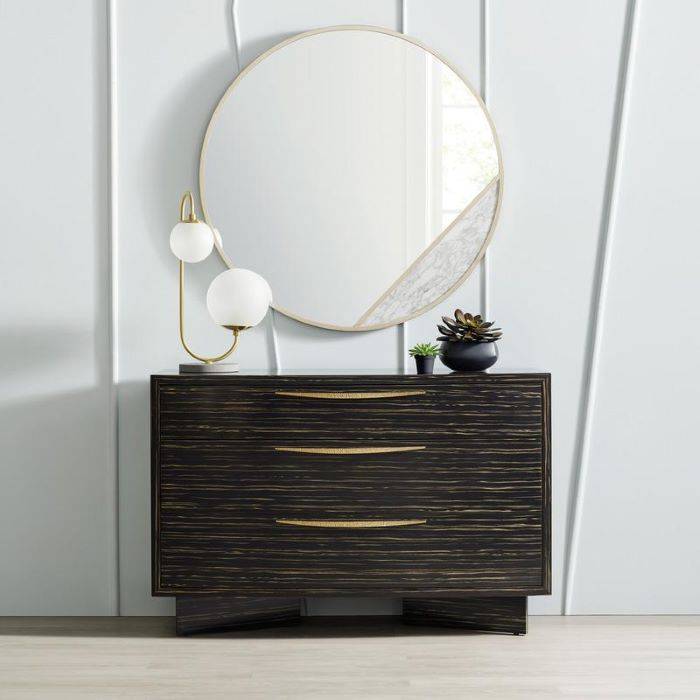 Edge Mirror
Accented by a slab of natural marble, this unexpected mirror design brings a touch of glamor to contemporary and art-deco dining spaces alike. Ideal for making a dramatic impression, this mirror looks stunning stationed above your bar cabinet or dining room console to round out your overall look.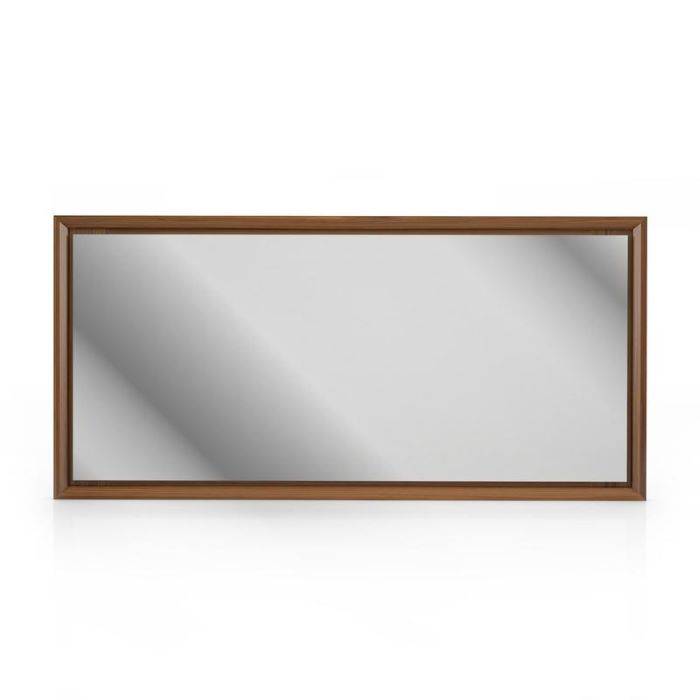 Moment Horizontal Mirror
Ready to be mounted horizontally to cohesively match a long dining room table and bring a feeling of openness to your space, this mirror offers traditional sophistication ready to blend with a variety of interior aesthetics with its American walnut frame and rich, warm finishes.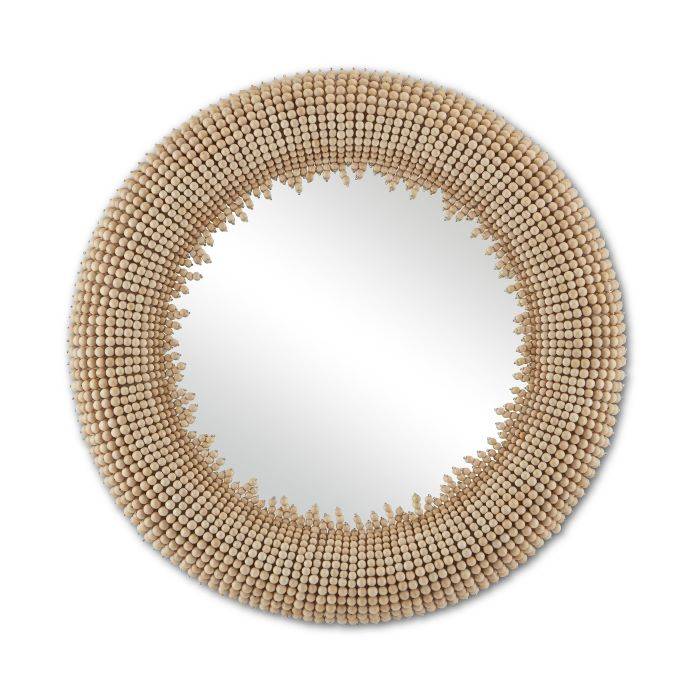 Jeanie Round Mirror
Round mirrors are great for both large and small dining rooms and this design is no exception. Offering a touch of textural playfulness with the addition of fastened strings of wooden beads, this mirror brings a decorative touch to Farmhouse, Mid-century, and Boho-chic dining spaces in need of some love.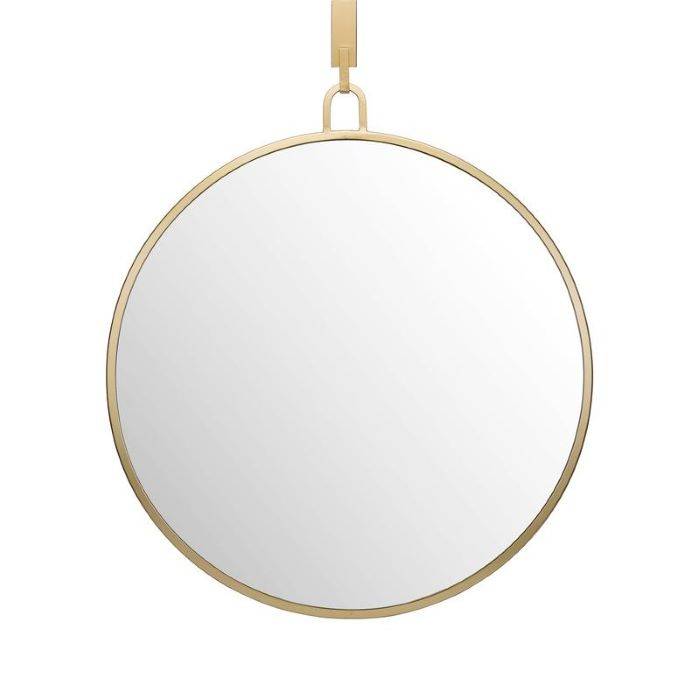 Round Stopwatch Mirror
A simple, yet visually appealing round mirror accented by a coordinating mounting hook, the Round Stopwatch Mirror brings a balanced design element to your favorite dining room. With neutral finish options to add to the appeal, this mirror easily finds a home in coastal, farmhouse, and contemporary rooms alike.