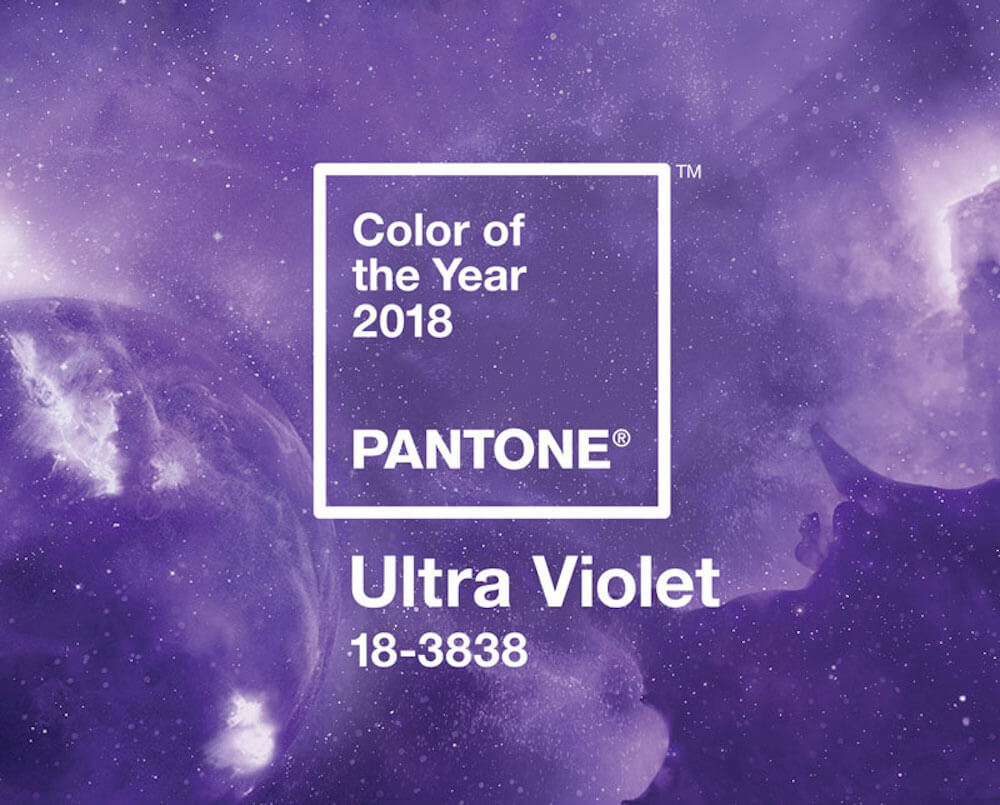 Ultra Violet, or Pantone 18-3838 has been chosen as Pantone's Color of the Year 2018 .
Ultra Violet is the 2018 Color of the Year, according to color system specialists, Pantone, which ended speculation about its annual December ritual last week. The revelation, which came courtesy of the Pantone Color Institute. the company's color forecasting subsidiary, positioned Pantone 18-3838 as "Inventive and imaginative...a dramatically provocative and thoughtful purple shade," prompting the usual mix of gasps and grumbling, guffaws and glee from various factions of the design and fashion worlds—just as much an accompanying ritual as the Color of the Year selection itself.  
The ensuing discussion, postive or not, speaks to how effectively Pantone has, in just 17 years, managed to create an enviable air of anticipation around it's COTY selection, despite being just one of several color trend forecasters: paint companies Sherwin-Williams, Benjamin Moore, and Dutchboy, eager to corner the interiors market, announced their COTY 2018 selections earlier in the year. Ultra Violet marks Pantone's third purple-ish COTY selection, joining 2014's Radiant Orchid, and 2008's Blue Iris.
More so than in the past, this year's choice of Ultra Violet has clear political and cultural undertones, presenting a vivid argument against a national climate in which traditional values and the imagined simplicity of bygone eras are being loudly championed. "Enigmatic purples have long been symbolic of counterculture, unconventionality, and artistic brilliance. Nuanced and full of emotion," Pantone's official statement reads, "the depth of PANTONE 18-3838 Ultra Violet symbolizes experimentation and non-conformity, spurring individuals to imagine their unique mark on the world, and push boundaries through creative outlets." Of all the words one may apply to the current adminstration's official legislative push, non-conformity, artistic, and nuanced surely rank at the bottom.
Pop culturally speaking, Ultra Violet is loaded with significance, drawing a creative line from the distant past—Andy Warhol's 1960s Superstar, Ultra Violet, the 1970s rock gods, Deep Purple, David Bowie's fondness for the hue —to the still-shocking departure of Prince, and it's hard not to be cynical about the possibilities Pantone saw in this most viscerally resonant of hues. As if on cue, the company quickly announced a partnership with Saatchi Art, and the release of a limited-edition collection of 10 Pantone Color of the Year 2018 prints. Three guesses as to which one will prove a best seller.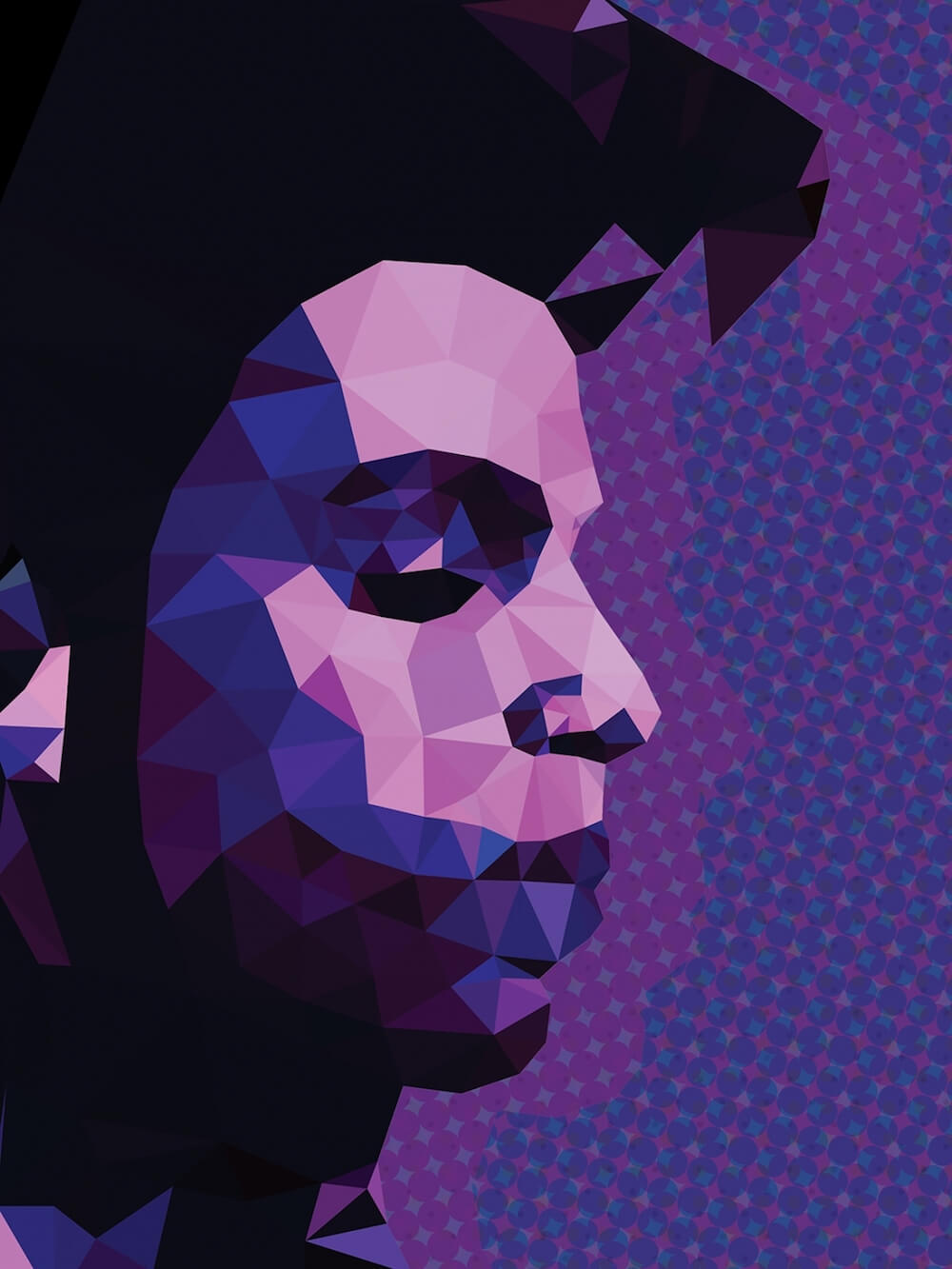 In collaboration with Saatchi Art, Pantone will be releasing a limited edition of 10 prints honoring Ultra Violet, its Color of the Year 2018.