Karim Rashid b. 1960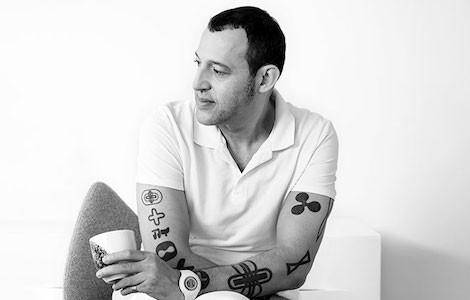 "Design is about the betterment of our lives poetically, aesthetically, experientially, sensorially, and emotionally."

Karim Rashid is one of those rare contemporary designers whose name—and eccentric fashion sense—has transcended the design world. Rashid's prolific career and numerous award winning designs span a range of disciplines, from interior design to brand identity, and include work for luxury fashion labels, modern design brands, and technology companies alike. Born in Egypt, Rashid trained as an architect in his adopted country of Canada, and has steadily amassed a dizzyingly wide range of contemporary design products, many notable for their accessibility to the average consumer—his Garbino Trash Can for Umbra, a plainly elegant design, is priced at an astonishing $6.99.

Rashid's product designs are recognizable for their often abstract forms, vividly illustrated in his modern furniture designs for the Spanish outdoor brand, Vondom. His modern outdoor seating, tables, and decor pieces for Vondom are amongst the brand's more famous designs, featuring geometric and amorphous shapes that defy conventional notions about modern furniture design. Modern lighting designs, like those created for FontanaArte, carry Rashid's penchant for languid, elastic profiles and electric colors—a merging of innovative form, supreme functionality, and cutting-edge material application.