Ross Lovegrove b. 1958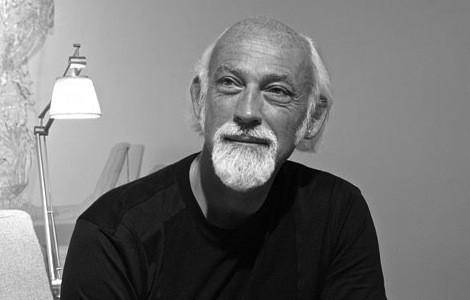 "I create form, I understand form and I'm enjoying the digital age to create it."

A preoccupation with stretching the boundaries of material possibilities is Ross Lovegrove's stock and trade, borne out in a collection of furniture and objects that tenuously straddle the line between art piece and functional element. The Welsh-born Lovegrove, whose earlier industrial design forays included contributions to Sony and Apple, has evolved into a designer for whom the natural world remains the primary inspiration for visually dynamic projects realized in man-made materials, and inextricably linked to the evolution of digital technology. Lovegrove's self-titled philosophy of Organic Essentialism appropriates the shapes found in nature in service of radically new contemporary forms that leverage the latest technical advancements and production methods—resulting in a visual language that he labels, supernatural. There may be no more ideal manifestation of this specific esthetic than in the PET water bottle he designed in 1999 for the mineral water company Ty Nant—a digital marvel of asymmetry that uncannily mimicked the look of moving water, its indented tactile surface made easier to grasp than standard, silken- smooth bottles. Lovegrove's longstanding relationship with Knoll has most recently yielded the Lovegrove Collection of sophisticated and versatile modern office furniture, bearing the designer's signature characteristics of innovative material application, cutting-edge technology, and sculptural grace.