Isamu Noguchi 1904-1988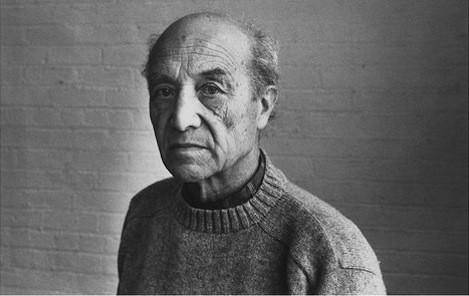 "We are the landscape of all we know."

Isamu Noguchi may have designed the most familiar coffee table in the world, but that accomplishment remains peripheral to a prolific, globally celebrated artistic career. A masterful sculptor whose material of choice was stone, he delved into every medium from painting to ceramics—and excelled in disciplines as varied as set design, calligraphy, and architecture—to became both a great American artist and the creator of iconic furniture and poetic lamps.

Born to artistic parents, Noguchi's dual Japanese-American identity informed a body of work that melded the simple forms of western abstraction with the meditative qualities of eastern mysticism—qualities that also surfaced in his product designs. The famous Noguchi Table, introduced by Herman Miller in 1948, and an enduring symbol of Mid-Century design, was a graceful glass and wood study in organic minimalism; while his Akari lamp series, conceived in the early 1950s, was a modern reinterpretation of traditional Japanese paper lanterns. Noguchi's prototype for a small rocking stool with a wire base resonated with Hans Knoll, who convinced the artist to apply the design to an occasional table that would complement Knoll's Bertoia Wire Collection. Knoll introduced the side table, and a subsequent dining-sized iteration, in 1954, as part of the company's Cyclone suite—an elegant table series that remains part of the Knoll Mid-Century catalogue to this day.