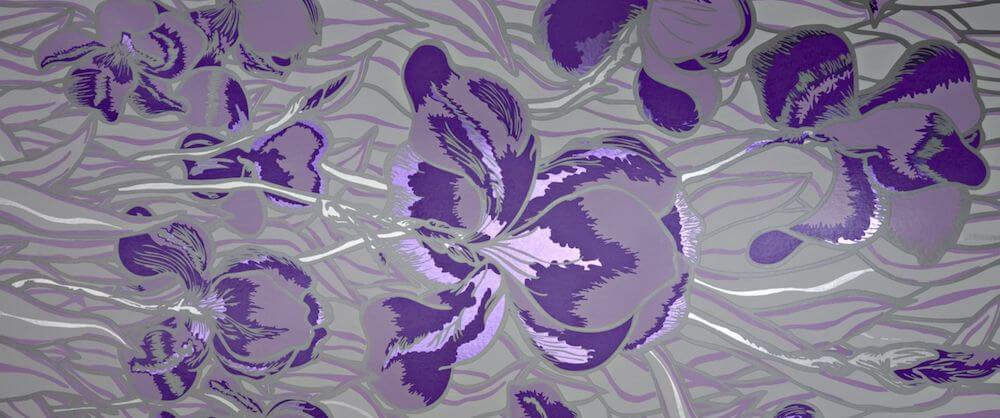 Long before Pantone chose Ultra Violet for its 2018 Color of the Year, there was the unmistakable aroma of lavender in the air. We noticed this soothing pale shade popping up everywhere, from fashion runways to cookware, contemporary products and interior schemes, a refreshing change from modern design's preoccupation with primary colors. It may be easy to label lavender a seasonal hue, its arrival timed in tandem with the emergence of crocuses and hyacinths, Easter baskets and pastel eggs, but we think 2018's lavender trend is season-averse, imbued with enough staying power to outlast the coming seasons, and, possibly, the years ahead. Here, we highlight elegant contemporary design pieces rendered all the more beguiling by having been dipped in lovely lavender.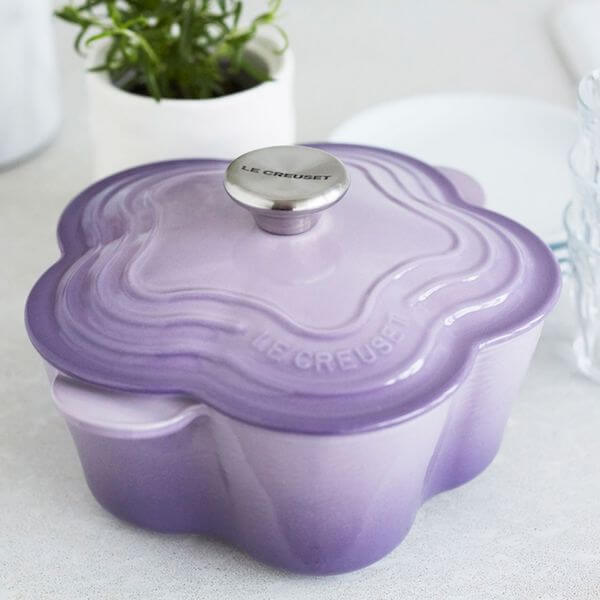 Le Creuset Enamel Cookware, in Provence, January 2018
French cookware manufacturer, Le Creuset, released an irresistibly pretty colorway to its existing palette range—Provence, inspired, they say, not by Pantone's Ultra Violet, but by the South of France's famous fields of lavender.
It may be easy to render lavender a seasonal hue, but 2018's lavender trend is so inspired, it has the staying power to transcend seasons—and, possibly, years.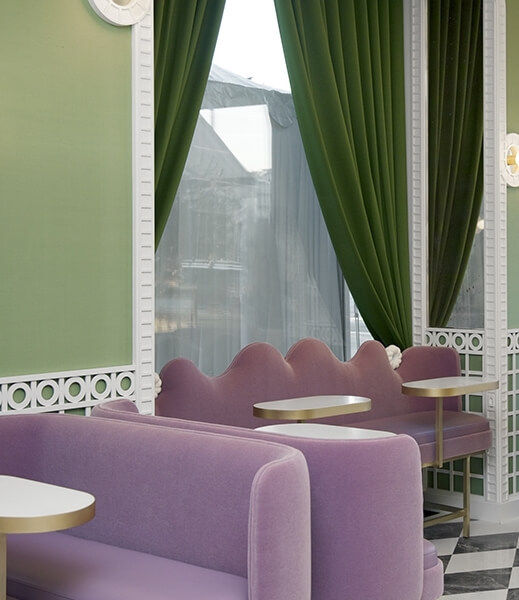 Ladurée Restaurant, Geneva, Switzerland, by India Mahdavi
Interior architect and designer India Mahdavi is known for her daring color schemes, and the Ladurée restaurant and tea room in Geneva is no exception. Dominating the dining room of velvet furnishings is the inspired color combination of bottle green and pale purple.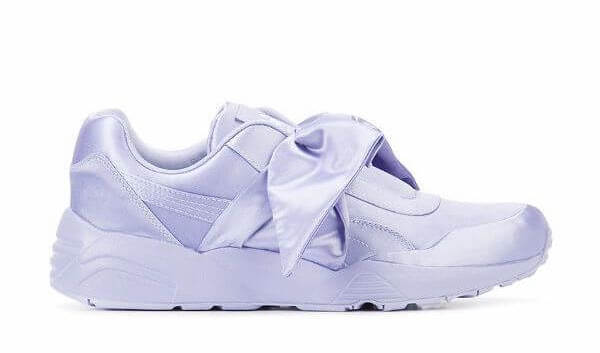 Puma Women's Bow Sneakers, in Lavender
Taking femininity to new athletic heights, Puma's collaboration with the singer Rihanna has produced the Puma Bow Sneaker collection, footwear that features satin ribbons and a selection of girly colors—including Sweet Lavender.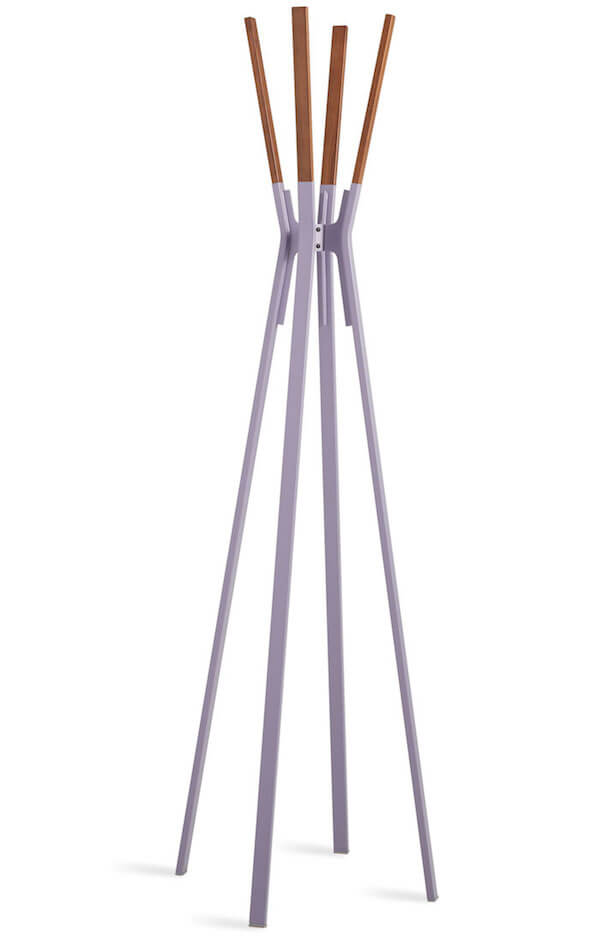 Blu Dot Splash Coat Rack, Lilac
Blu Dot's statuesque Splash coat rack is a statement piece in any color, but we find it to be especially inspired in this dusty Lilac hue.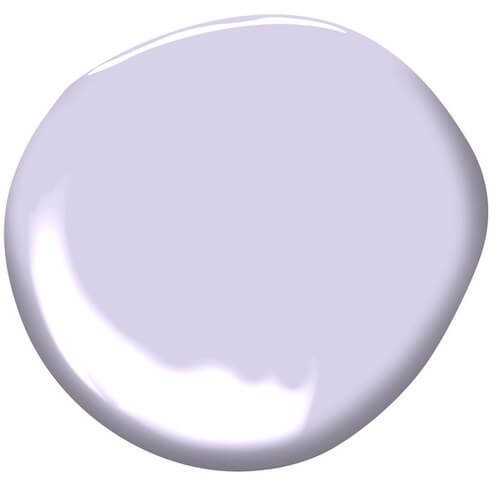 —Via Architectural Digest
Benjamin Moore Lily Lavender 2071-60
Benjamin Moore's lovely Lily Lavender 2071-60 is among the paint company's 10 best-selling paint colors of the last 12 months.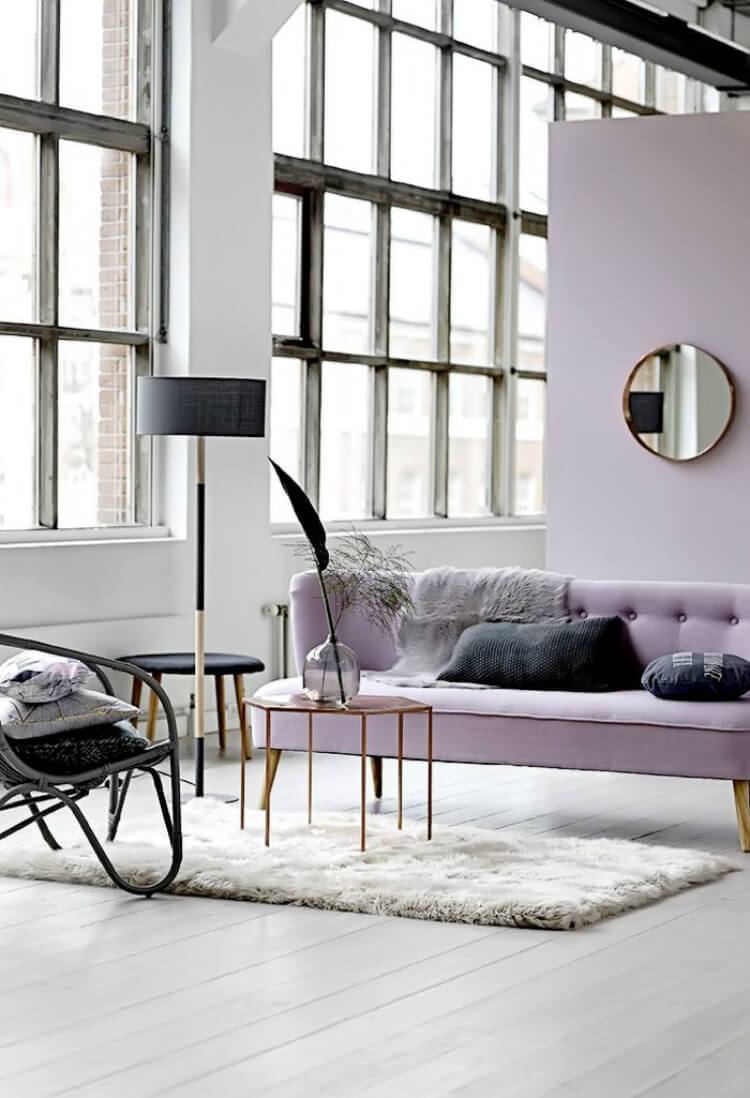 Modern Interior Styling by Bloomingville
Proof that lavender is not just for kids' rooms is this sophisticated modern space, styled by Danish interiors brand Bloomingville, in which a pale purple sofa is arranged against a wall painted in a elegant lavender.
Quay Geometric Cat's Eye Sunglasses, Purple
Kylie Jenner's collaboration with Australian sunglasses brand Quay has yielded, among other designs, acrylic sunglasses with on-trend lavender lenses.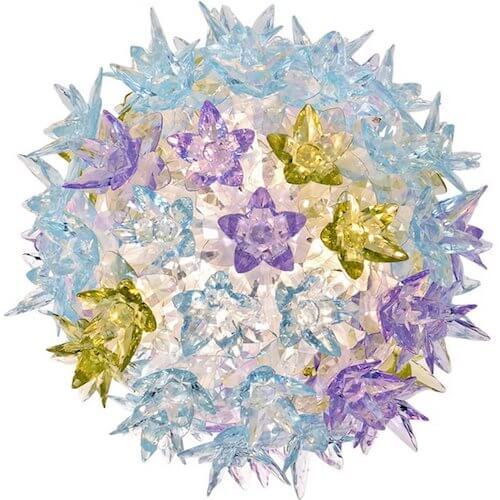 Kartell Bloom Ceiling Lamp
Kartell's best-selling Bloom lighting collection features a sparkling arrangement of polycarbonate flowers—in colorways that include the preposterously pretty Lavender.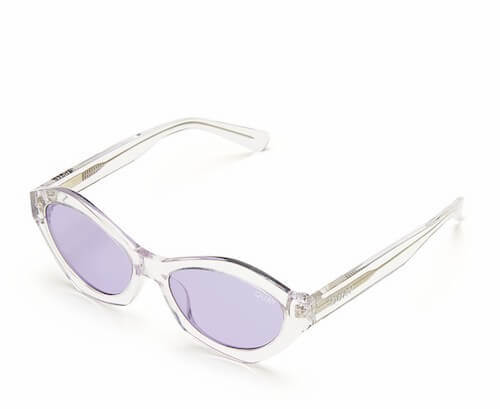 New York Fashion Week, Spring 2018 Collections
Last September, New York Fashion Week exhibited its spring 2018 collection, and a major color trend emerged. Below, Victoria Beckham, Michael Kors and Ulla Johnson were amongst designers who unveiled clothes, both formal and casual, that showcased various shades of lavender, lilac, mauve.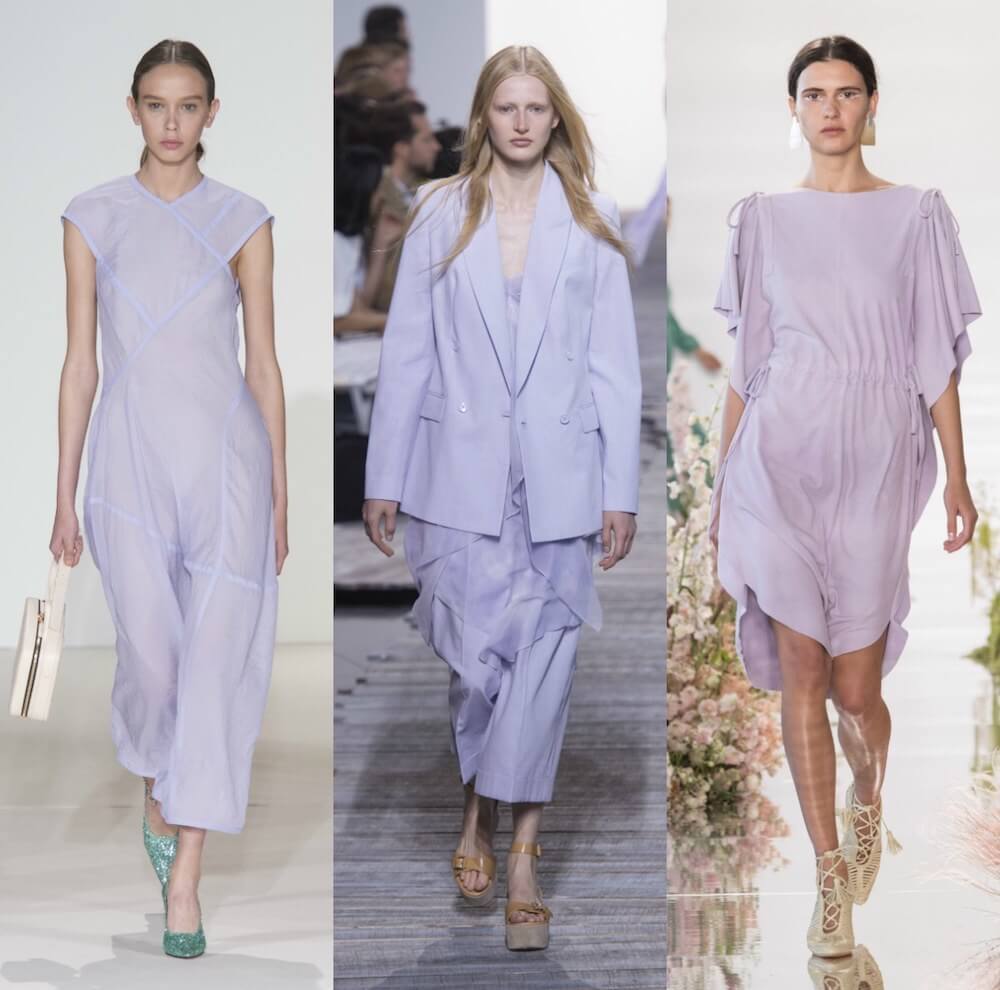 Shop the Trend
The Slamp Clizia modern pendant light series features interlocking squares of innovative Opalflex, and comes in a variety of colorways, including beautifully nuanced shades of Purple.
Marcel Wanders' beautifully rounded modern chair for Moooi features wooden legs and quilted upholstery in a wide range of colors, including the very pretty Lavender.
HENZEL HAND KNOTTED RUG
The Swedish rug company, By Second Studio, offers expertly hand tufted and hand knotted rugs that include distinct contemporary patterns, striking colors and environmentally friendly craftsmanship. Each Second Studio rug consists of natural fibers—primarily 100 percent New Zealand wool—and is hand-made for long-lasting quality and durability. Second Studio rugs are entirely hand-attended, from concept to yarn-dying, resulting in a collection of beautiful, one-of-a kind contemporary rugs that are as much art pieces as they are modern floor coverings. Available at 2Modern >