Have you ever been in a home where everything feels just right? One where the chairs pull out effortlessly from the dining table and conversations can be had without shouting across the living room? This has a lot to do with the spacing and placement of furniture.While you may be tempted to purchase a dining table solely based on its looks and the number of guests it can seat, a little measurement ahead of time helps prevent unpleasant situations, such as not having enough space to walk around a chair that's in use. Following a few simple guidelines on furniture placement will help to create a warm and welcoming dining space with proper flow and unlimited functionality.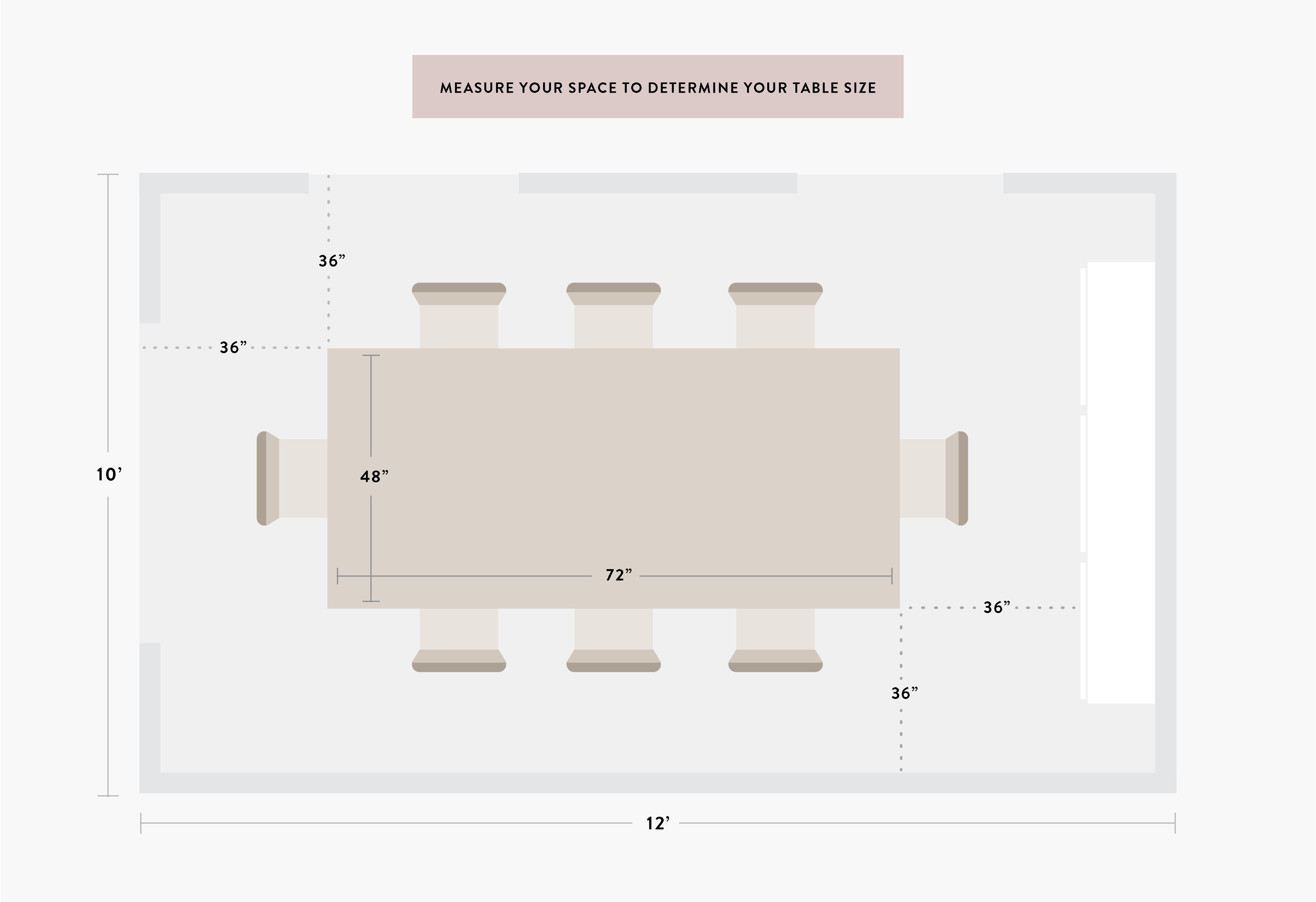 How Much Room Does There Need To Be Around A Dining Table?
A dining table should have at least 3 feet (36") of clearance on each side, to allow people to move chairs back and walk comfortably beside the table

To figure out what size table makes the most sense for your dining room, measure the width and length of the room in feet. Subtract 6 feet from both the length and width of the space to allow for 3 feet of clearance on each side. The result is the maximum suggested table size,which can be converted to inches (E.g., for a 14x16' dining room, the table can be up to 8' x 10' or 96"x120")

When deciding on table placement, take into account other nearby furniture in the room, such as china cabinets, buffet tables, sideboards, etc and measure from there to ensure 3 feet of clearance from that furniture to your dining room table.
How Much Space Should Be Left Behind Each Chair?
Ideally, each dining chair should have at least three feet of open space behind it, allowing people to comfortably move their chairs to sit down and stand up

If you're working with a smaller space but need a relatively large table, you may want to consider banquette seating on one side or benches to reduce the need for space behind chairs against a wall
How Much Space Per Person Should A Dining Table Be Able to Accommodate?
A general rule of thumb is to make sure that each person seated at the table will have at least 24" of space

Dining chairs tend to range from as narrow as 16" for some smaller armless chairs, up to as wide as 30" for larger chairs with arms

If your chairs are relatively wide, factor in an additional 6" of space for each person, for a total of 30"

For the most versatility, choose an expandable table with leaves that will allow you to seat more people when company comes, but feel more spacious when it's just your family.

A round or oval table will often fit more people than a similarly sized quadrangular table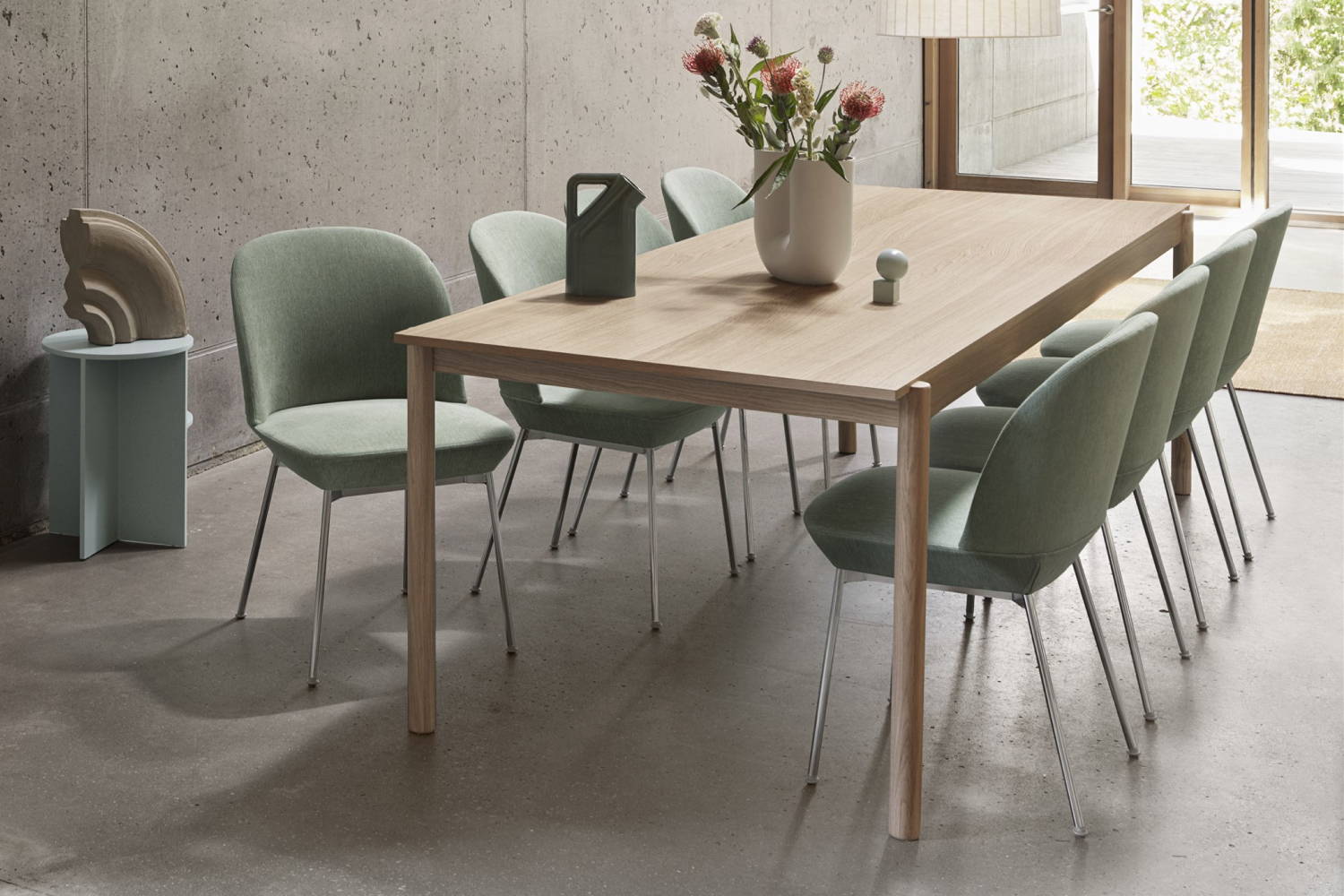 While large dining rooms and spacious floor plans make it easier to fit the dining table of your dreams, smaller rooms and tight spaces can still be equally as accommodating. Personal preference should play a huge roll in determining the dining table you select along with doing what works best within your space. For smaller areas and homes, round tables with a pedestal base take up less room and are easier to walk around. For tight space with limited options, consider creating a dining nook with banquette seating lined up against one or two walls, or use benches which can easily slide under the table when not in use.