When it comes to light fixtures, nothing makes a statement quite like a chandelier. Whether you are looking to elevate your foyer, set the tone in your dining room, or add character to a bedroom, chandeliers set the tone of the space and can be an instant conversation piece. Today's assortment of modern, contemporary, and transitional styles offer an ever expanding array of designs to suit your visual and functional expectations. In addition to style and materials, there are a variety of other factors to consider when selecting your ideal chandelier, including size, light output, type of light source, and even dimming options. This guide serves as a starting point with basic information on chandeliers so you can understand all the possibilities for finding the perfect chandelier for your home.
Simply put, a chandelier is a light fixture that is suspended from the ceiling. Typically larger and more ornate than a pendant light, chandeliers are most commonly used in dining rooms, but can be used to make a statement in living rooms, entryways, bedrooms, and outdoor spaces. Chandeliers feature multiple light sources, often in multiple tiers, and are used to produce ambient lighting. Although you may think of the traditional image of a chandelier – a suspended fixture with multiple arms and candelabras with dangling crystals, modern chandelier designs present the concept of a traditional chandelier in new and innovative silhouettes.
What Should I Look For In A Chandlier?
There are four main factors to consider when it comes to chandeliers:
Size

Style

Light output and style of light

Control and dimming capabilities            
Size is a key factor, predominantly in the interest of aesthetics – higher ceilings and larger spaces can often accommodate larger chandeliers without looking imbalanced or overwhelming the space. That being said, chandeliers are generally positioned as a focal point, so they can be surprisingly large and eye-catching
Choosing The Right Dimensions For Your Chandelier
Here are a couple of useful techniques for deciding on the right dimensions for a chandelier
General rule of thumb method for deciding the right diameter
First, measure both the length and the width of the room, in feet

Add the two numbers

This sum should represent the appropriate diameter of your chandelier in inches

For example, if your room is 12' x 20', 32" is a good maximum diameter when selecting a chandelier
How to hang a chandelier over a seating area
If you're positioning a chandelier over a seating area, you may want to use the measurements of that seating area, not the entire room, when determining how wide your chandelier should be, and how it should hang
Deciding on the vertical dimensions of a chandelier
Classic rule of thumb: Measure the ceiling height in feet, then multiply it by 3. This should give you a general idea, in inches, of about what the vertical proportions should be for the chandelier itself

For instance, with an 8 foot ceiling, your chandelier should be a maximum of about 20-24" from top to bottom

As for height above the floor, 6'6" is a good rule of thumb for a strict minimum height. (This may not apply, however, if members of your household are taller than that!)

For very tall ceilings (12'+), a good minimum is to hang the chandelier a minimum of 8 feet above the floor

You can further adjust the height of your chandelier based on visual balance and aesthetic preference

In an entryway, a chandelier will also need to be clear of the swinging door – either high enough, or positioned far enough back from the arc of the door

For dining rooms, positioning the chandelier a minimum of 30-34" above the surface of the table is optimal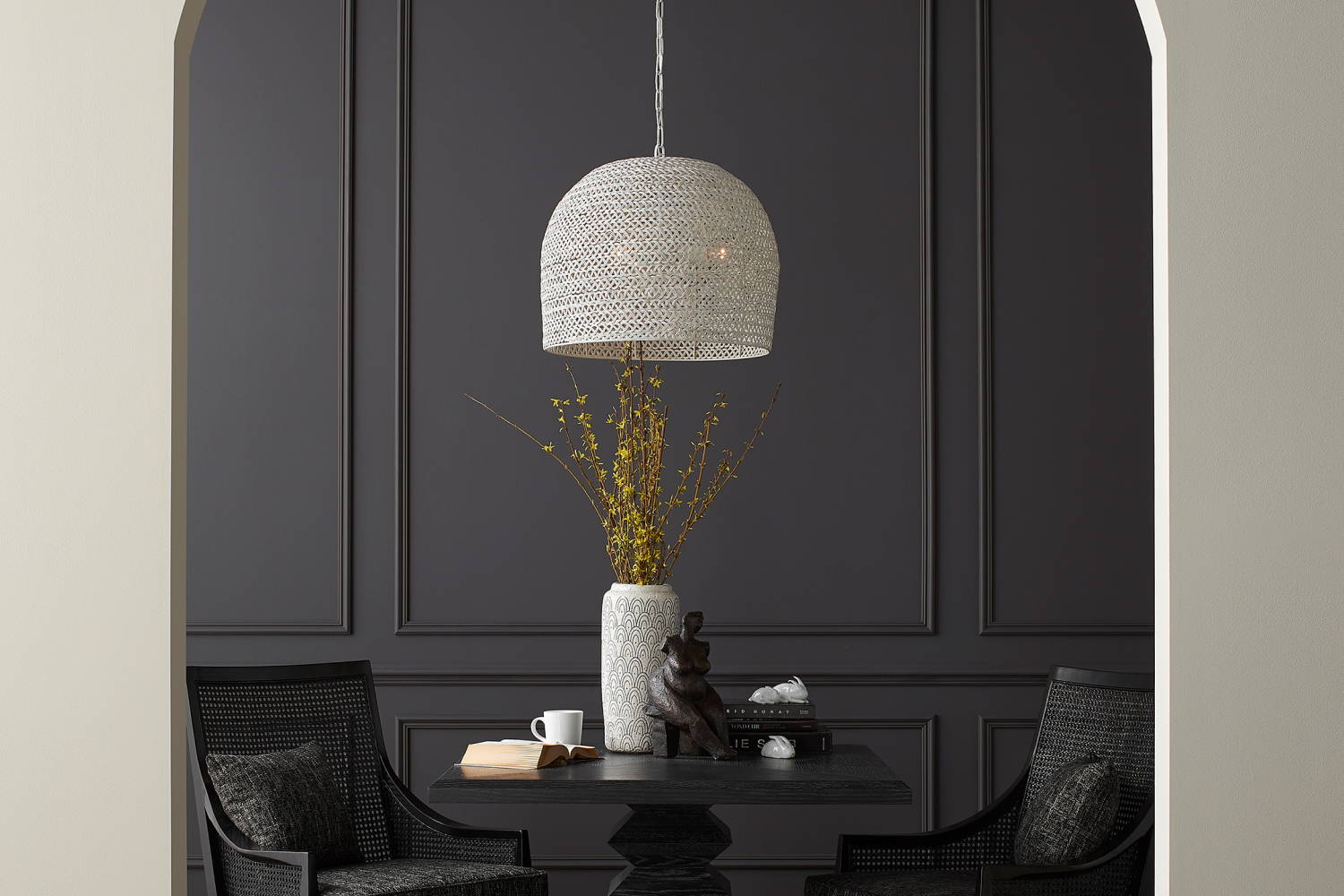 Lighting Output Of Chandeliers
Chandeliers are decorative fixtures, meant to create style and ambiance, so you should not expect your chandelier to be a room's primary light source. Chandeliers work best as a supplementary light source and even better when incorporated into a layered lighting scheme. For example, incorporating recessed lighting and wall sconces in a room are subtle ways to accent the space, highlight walls, art, plants, countertops, or cabinets. Chandeliers are equipped with one or several of the following lighting types:
Uplight Chandeliers: Uplight chandeliers focus the light source upwards, providing reflected ambiance around a space, rather than direct downlighting
Downlight Chandeliers: Similar to the traditional style of chandeliers, downlight chandeliers provide unobstructed light below. Ideal when your space needs lots of direct, focused light in addition to ambient light
Ambient Lighting: With the exception of downlight chandeliers, most chandeliers aren't ideal for providing task lighting—most work much better to create ambient lighting due to their emphasis on diffused, non-direct light
You also want to make sure that there is no harsh glare coming from your chandelier. What direction is the light going? Are the bulbs concealed or exposed? If the bulbs of your chandelier are exposed, we suggest adding a dimmer to your chandelier to control the light output— allowing you to set the mood for any occasion
Most chandeliers are compatible with dimmer switches, or with smart bulbs that allow you to adjust the brightness on a sliding scale

These days, LED smart bulbs are the typical choice if you want dimming and remote control features for your chandelier

LED bulbs compatible with dimmer switches designed for LED lights specifically are also available
Before you have an idea of the style of chandelier you would like, you want to consider the material from which that chandelier is made. With so many options on the market, different materials can be used to create different types of light that function better in certain aesthetics and elevate your home with ease.
Metal Chandeliers: A majority of chandeliers are crafted from some type of metal; aluminum, steel, iron, or brass and can come in a variety of finishes from gold and silver to nickel, copper, bronze, and chrome
Wood Chandeliers: Exuding charm and character with an emphasis on simplicity and naturalism, the use of wood is common for rustic, farmhouse, Scandinavian, and even industrial chandeliers
Paper Chandeliers: Often crafted from recycled materials, paper chandeliers offer a light and airy appearance and softly diffused light perfect for Japandi, Scandinavian, and boho-chic spaces
Beaded Chandeliers: Beaded chandeliers tend to have draped strands of beads crafted from wood, shells, or metal and add a hint of dynamic texture to a space
All Glass Chandeliers: Typically handcrafted or mouth-blown, glass chandeliers are beautifully crafted structures that bring elegant sparkle and sheen to your ceiling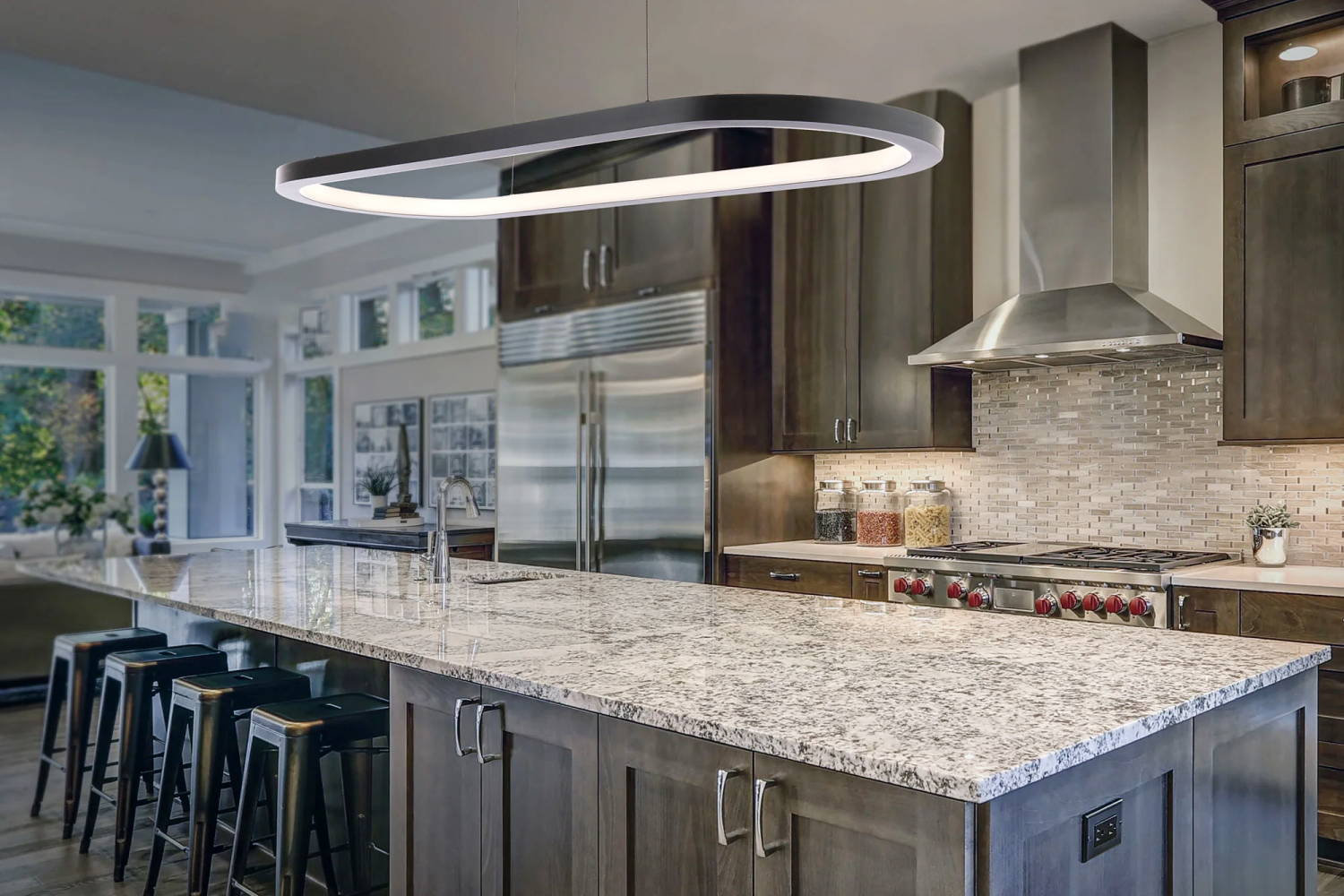 Chandelier Styles: Finding The Perfect Fit For Your Interior Design Style
There are a quite a few different chandelier styles out there, in a variety of aesthetics to fit any design style. Some of the most popular options include: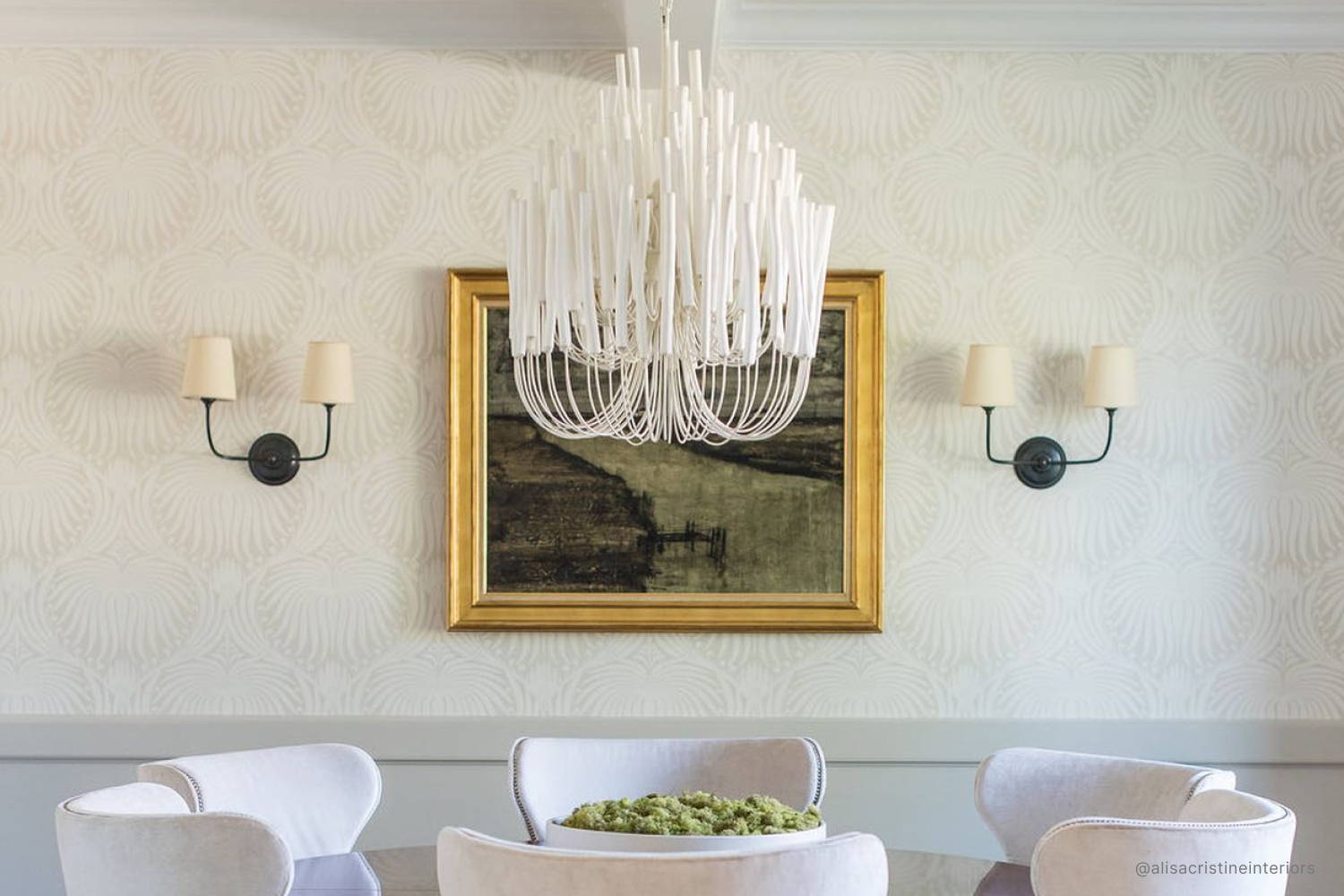 When it comes to selecting the best chandelier for your home, your personal opinion and what you think looks best matters most. The ultimate goal of a chandelier is to help you create a personalized, unique space in your home, so whether you opt for a more traditional design or more modern interpretation, it's all about choosing a style that offers the visual impact you desire along with the lighting functionality your room needs. Shop 2Modern's curated selection of designer chandeliers to find the perfect piece for your next project or renovation.