With room for friends and family, or just a spacious spot to relax on your own, our top sectional sofa designs feature perfectly tailored, plush, and stylish options ready to outfit your space with cozy comfort and sophisticated flair.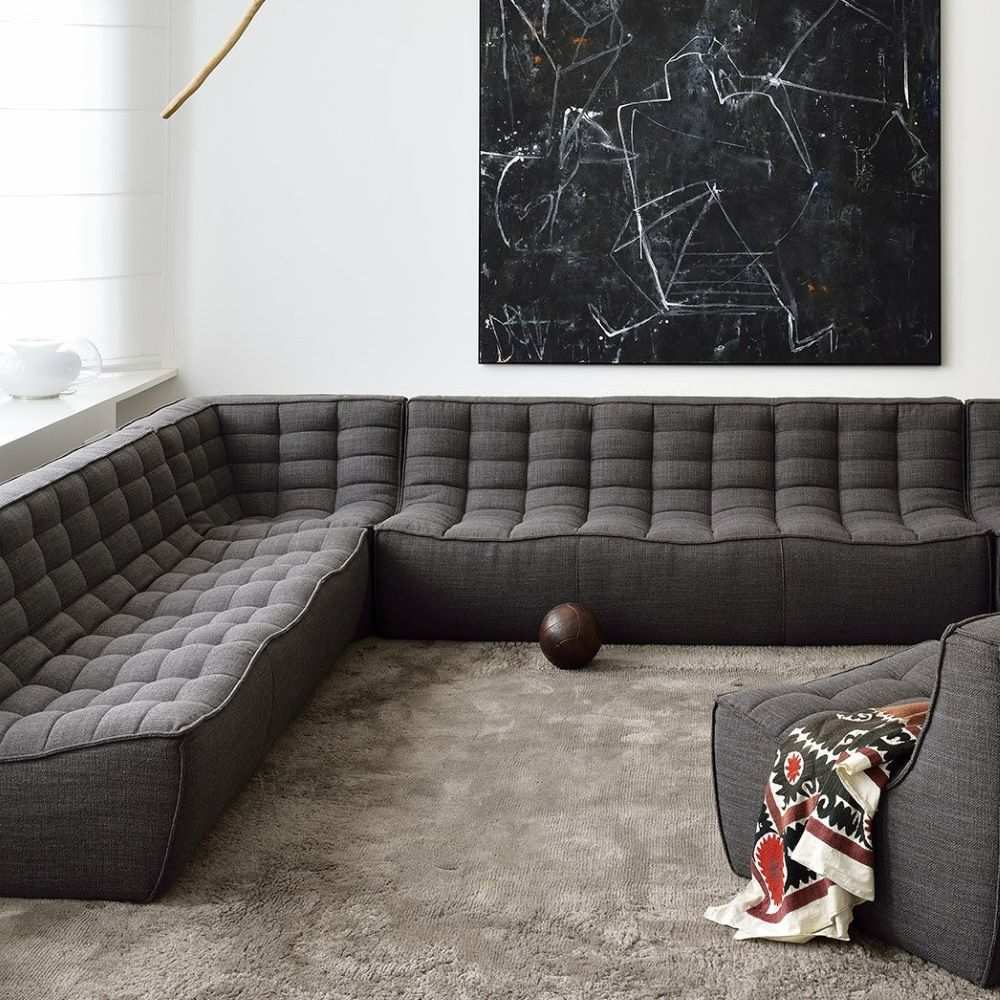 An inviting design that promotes comfort and relaxation, the N701 Modular sectional offers fine tailoring and a plush, tufted seat, perfect for a large family room, game room, or favorite lounge area.
- Low-profile silhouette promotes relaxation
- Tufted design adds visual appeal
- Modular design is completely customizable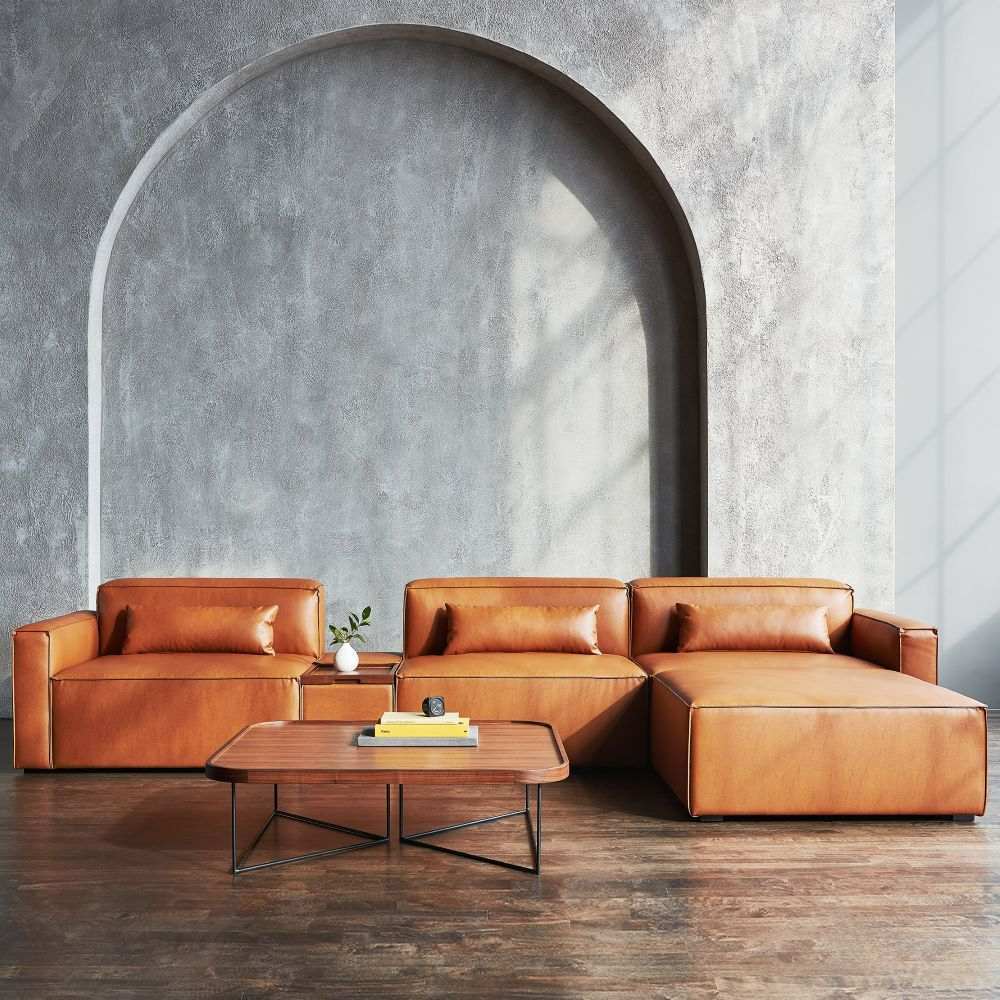 Bringing comfort and utility to your well-appointed home, the Mix Modular Sectional features a tight seat and back, giving the design a clean-lined contemporary look elevated with French seams to soften the edges.
- Easy to assemble
- Vegan leather is supple and luxurious
- Eco-friendly design features FSC-Certified wood and recycled fill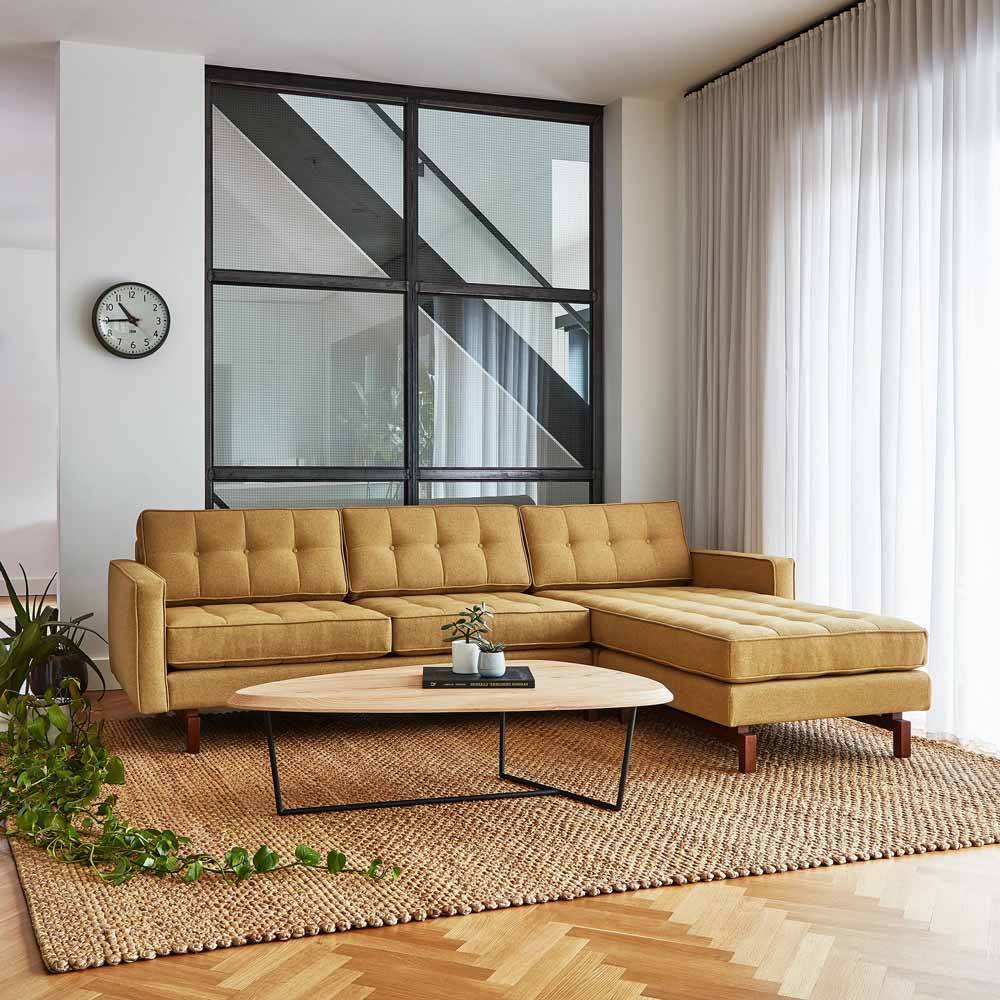 A brilliant mid-century modern piece for any living space, this sectional sofa features piped edges and button-tufted cushions to bring out the vintage style, accented by a solid wood base for a pleasant contrast.
- Chaise can be configured on either side
- Easy to assemble
- Eco-friendly crafted from FSC-certified hard wood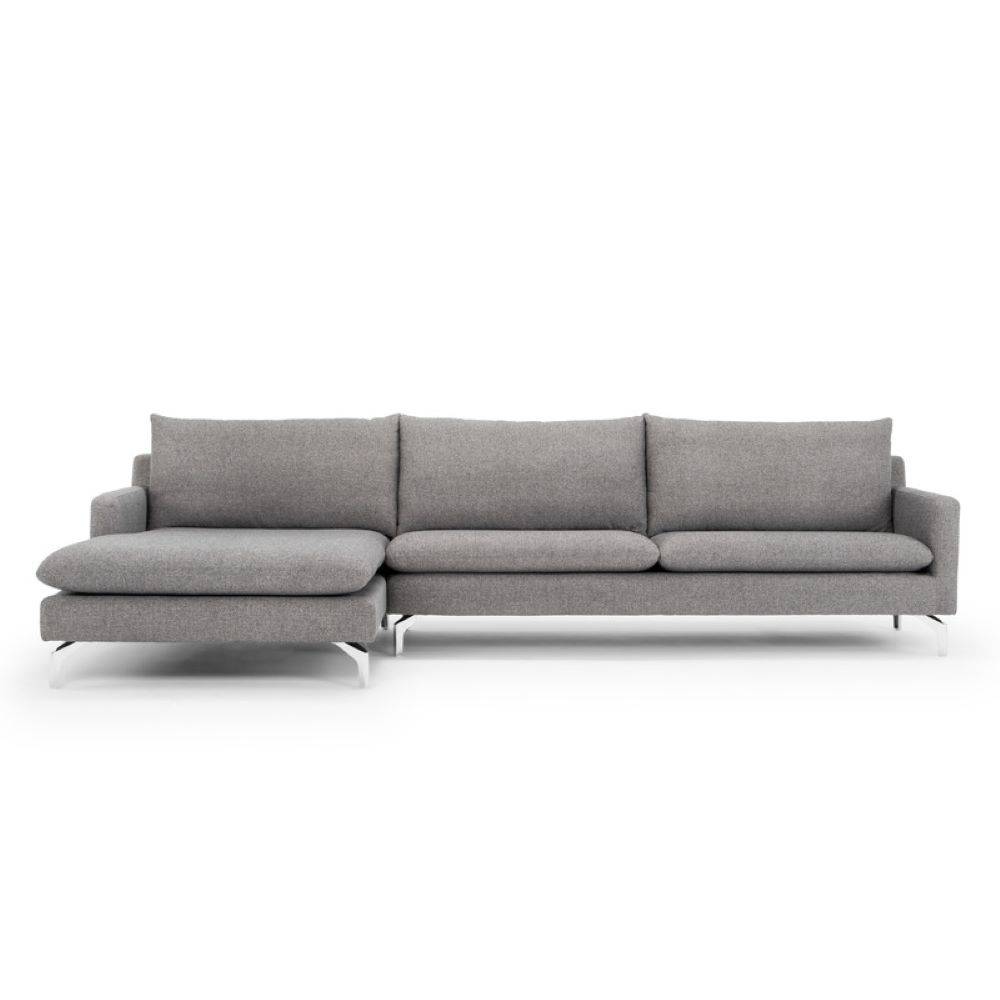 Sitting atop sleek, polished stainless steel legs, this plush sectional exudes contemporary elegance that is practical, yet visually stunning. Wrapped in easy-to-clean fabric, this sectional is ready to complement any interior.
- Solid pine wood frame
- Easy-to-clean nanoparticle polyester fabric
- Neutral fabric options suit any interior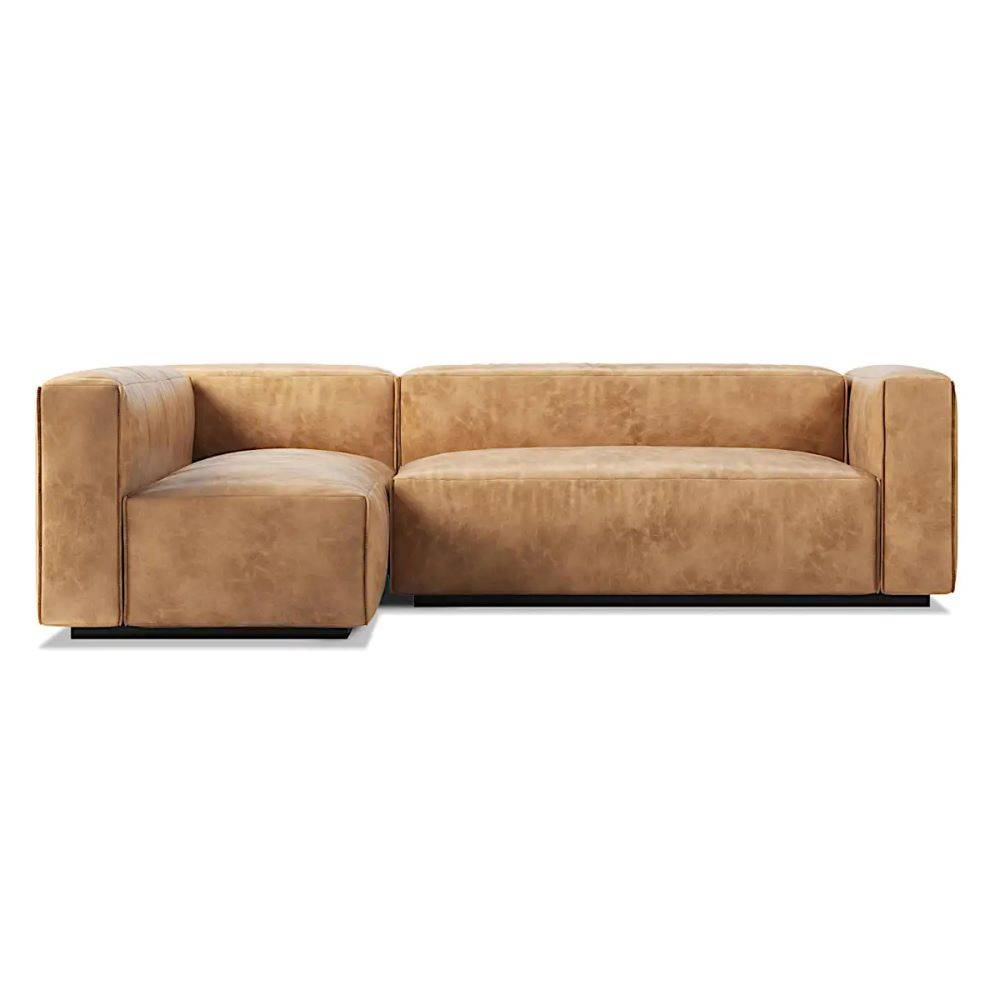 Made up of three modular pieces designed to let you configure and reconfigure as you please, the Cleon Sectional is compact, yet cozy, with down-filled cushions and contrast stitching for a finely-tailored look.
- Leather upholstery adds an elevated touch
- Down-filled cushions and backs ensure premium comfort
- Easy to assemble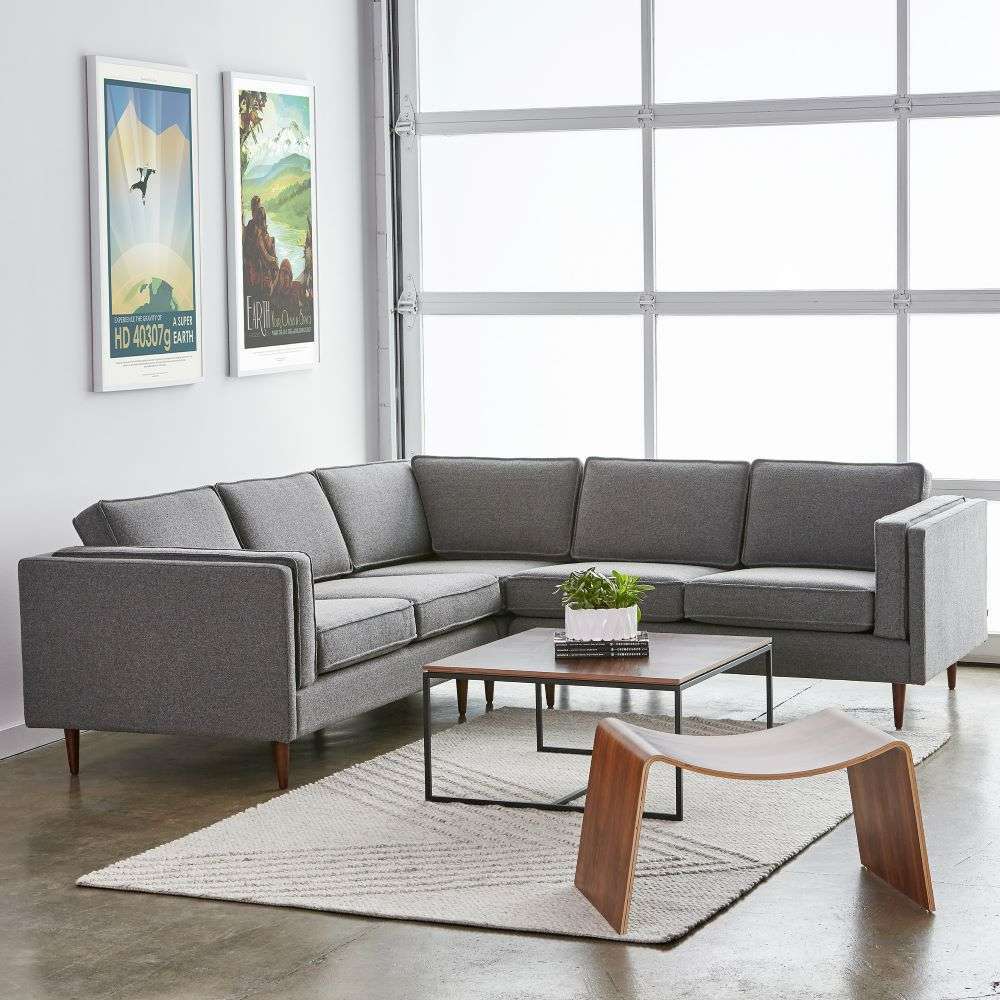 A classic, modern sectional with a symmetrical design that offers a hint of mid-century modern structure, the Adelaide Bi-Sectional features an eco-friendly design with tapered solid wood legs and a low-profile silhouette.
- Sustainably-crafted with FSC-certified hard wood
- Medium-firm seat perfect for a living room or lounge space
- Neutral upholstery options suit any space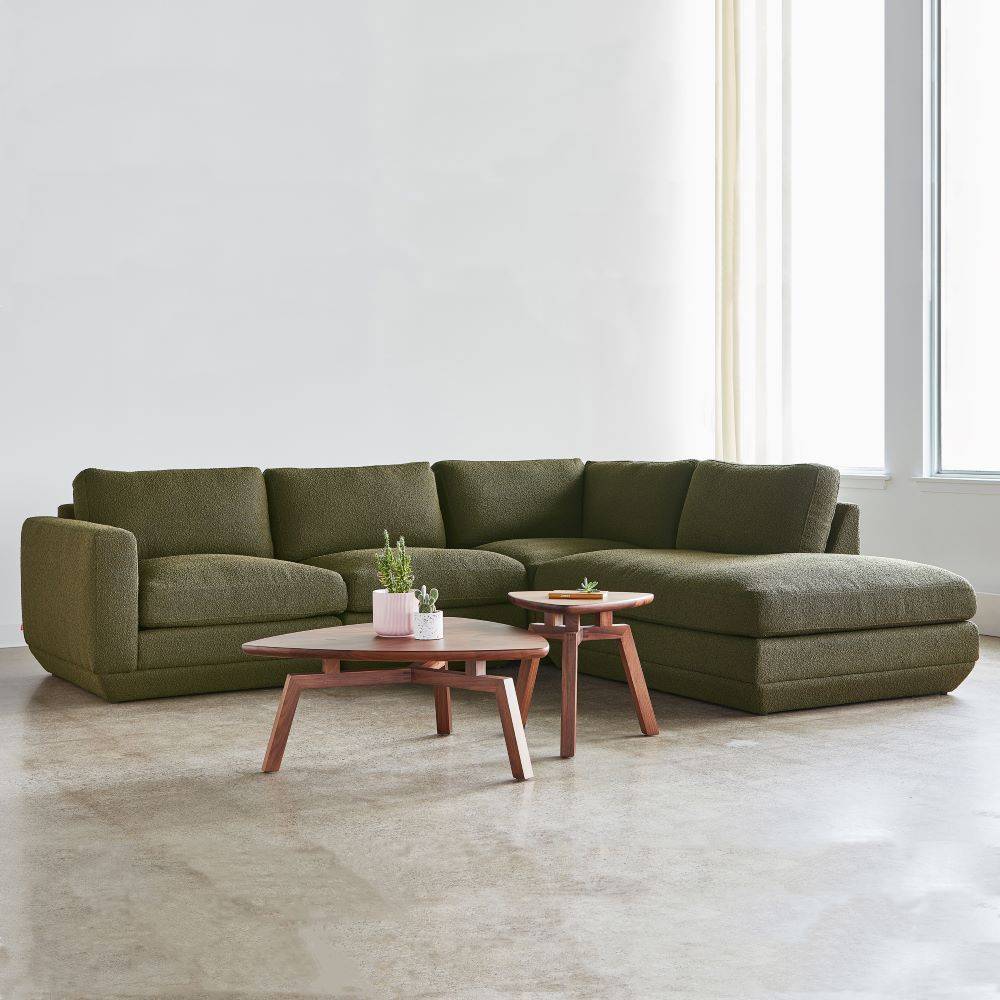 An adaptable seating system bringing modern elegance to any space, the Podium Sectional features a relaxed silhouette inspired by 1970's modernism with a low and deep seat for premium comfort and relaxation.
- Easy to assemble
- Sustainably-sourced hard wood frame
- Plush seating and backs created from recycled plastic fill
Low and lovely, with substantial, square arms, the Esker Sofa with Chaise is perfect for smaller spaces where you still want to sprawl out with its wide chaise treating you like royalty as you watch TV or enjoy your favorite read.
- High-resiliency foam cushions wrapped with padding for a plush sit
- Removable and reversible seat cushions
- Arrives fully assembled and ready to use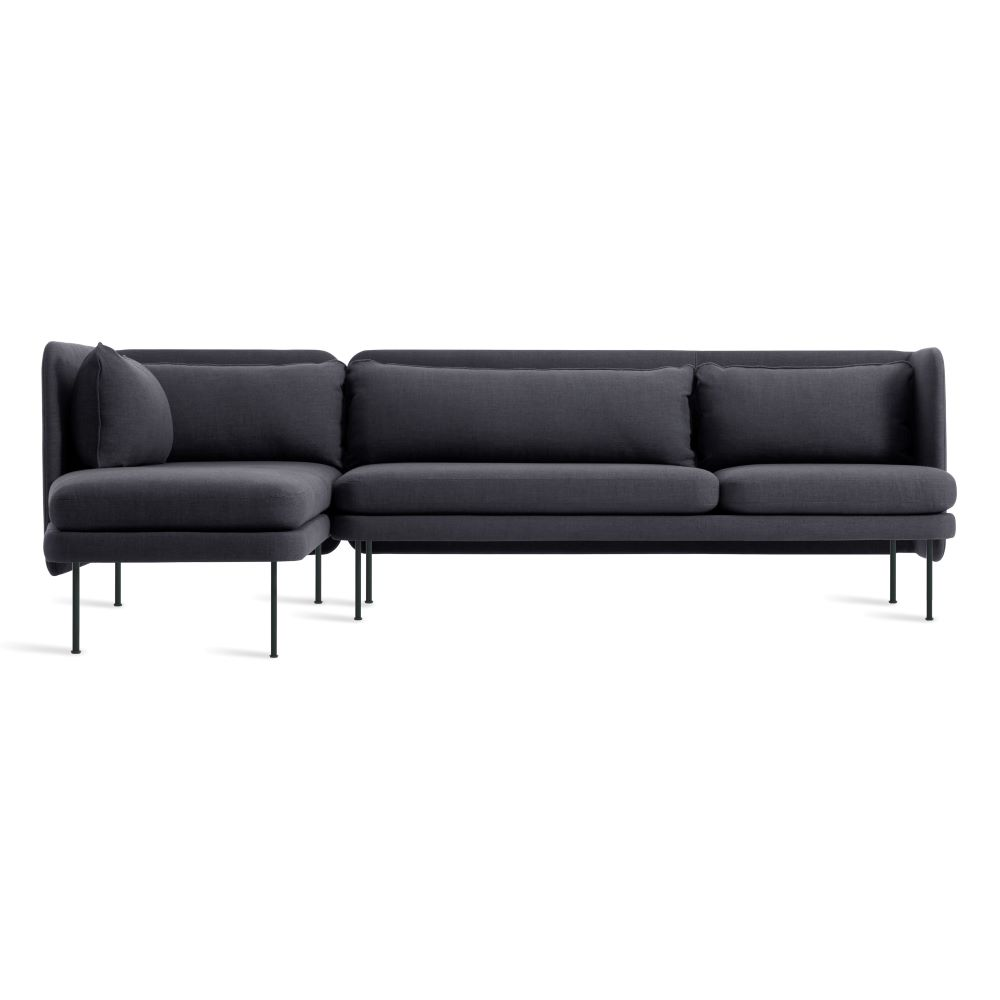 A stylish and modern sectional sofa, the Bloke features high-density foam cushions wrapped in fiber padding for a supportive, yet comfortable seat with elegant contours that wrap around and shelter you from every angle.
- Signature Blu Dot upholstery options suit any space
- Foam cushions and fiber padding provide support and comfort
- Easy to assemble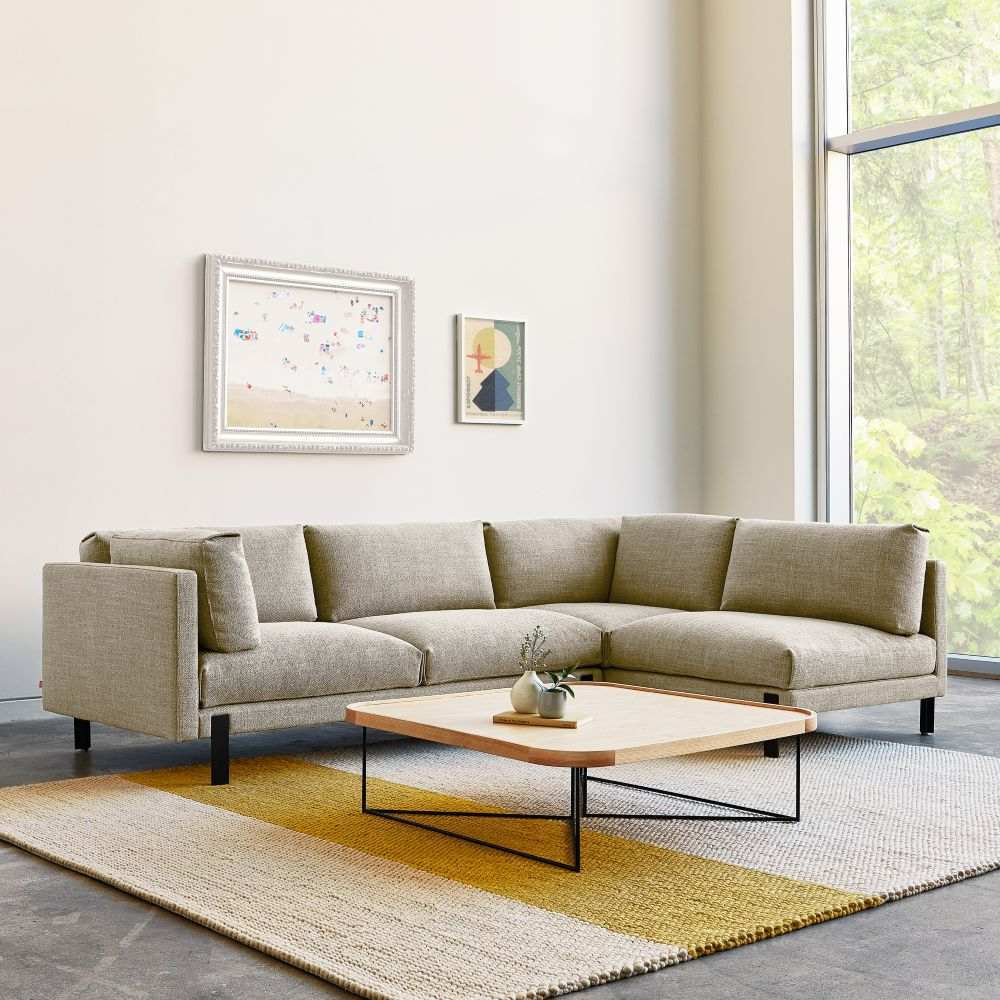 A Scandinavian-inspired seating design, the Silverlake Sectional strikes an elegant balance between minimalist style and a casual, inviting feel with its low-profile silhouette and plush, eco-friendly PET-filled cushions.
- Eco-friendly design crafted featuring recycled plastic fill
- FSC-certified hard wood frame
- Perfect for spacious living rooms and lounge areas