Florence Knoll 1917-1919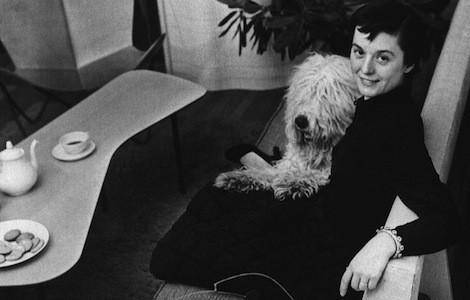 "I needed a piece of furniture, it was not there, so I designed it."

An architect by training, but an esthete by instinct, Florence Knoll's place within the milieu of American industrial design is unparalleled. In a field dominated by men, Florence Knoll set herself apart with an innate feeling for the applied arts—and by proposing a holistic esthetic in which architecture, furniture, textiles, graphics, and interior decoration worked in visual harmony. This 'total design' concept, unprecedented in the 1950's, established a standard for space planning that resonates through today.

In a career and life that crossed paths with exalted names in architecture and design—she studied under Mies van der Rohe and Eero Saarinen, and worked for both Walter Gropius and Marcel Breuer—Florence Knoll's founding of Knoll Associates (in 1948) with her husband Hans Knoll, remains a benchmark moment in the evolution of modern furniture design, owing to her visionary idea of commissioning designs from some of world's most famous architects, including Saarinen, Mies, and Harry Bertoia. A brilliant designer herself, Florence Knoll's furniture, defined by their elegant forms and exquisite visual clarity, remain icons of the modern world, and helped establish a new standard for the office environment. Florence Knoll was awarded the National Medal of Arts in 2002.