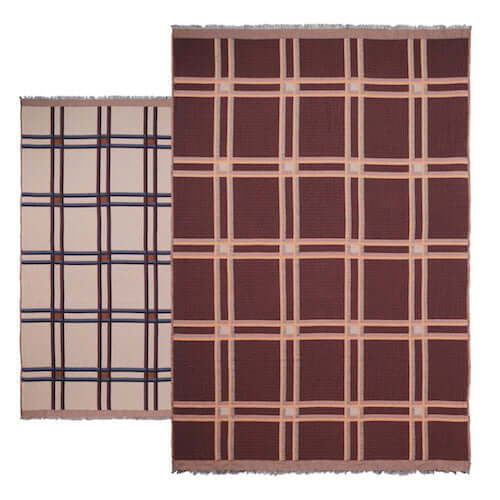 Clean, graphic lines make for a modern plaid variation on this contemporary blanket from Ferm Living. Ideal for the cooler months of fall and winter, this wood blend weave is reversible, offering 2 colorways in one.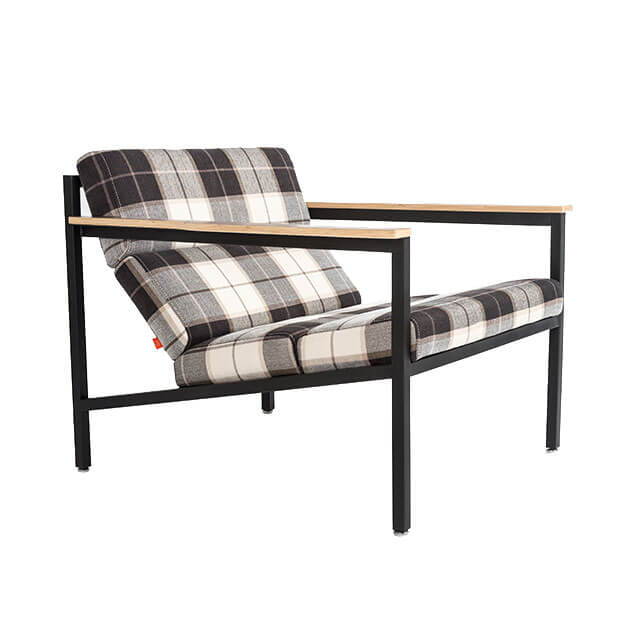 The Gus* Halifax Chair, a handsome modern chair that's available in a range of upholstery fabrics, looks particularly striking in black-and-white Gus* tartan, which complements the chair's industrial elements.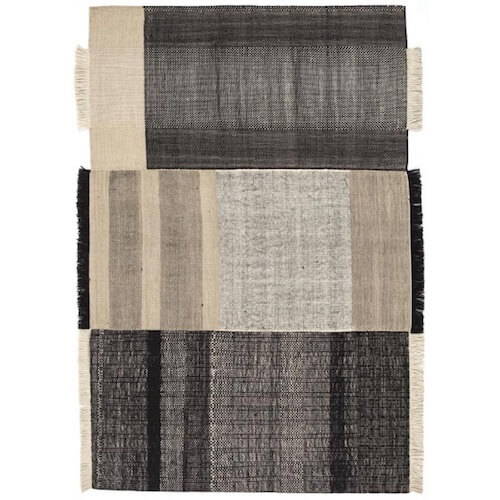 A striking tartan-like pattern is seen on the Nanimarquina Tres Rug, which employs the traditional flat weave of the hand-crafted Indian Dhurri for an artful contemporary rug that takes center stage in any modern space.
Just when we felt perfectly well-versed in plaids and tartans, along comes modern design's fall trend, in which the traditional Scottish textile pattern has been remade for a contemporary age. While fashion designers unveiled fall and winter collections featuring unusually vivid plaid colorways, modern furniture, rugs and decor are showcasing subtler variations of classic plaids and tartans—blurring the lines and tweaking the edges with stylized geometric motifs, rich gradients and unexpected color schemes.  
Modern decor's plaid and tartan prints are a more subtle, contemporary variation on the traditional, clearly recognizable Scottish textile pattern.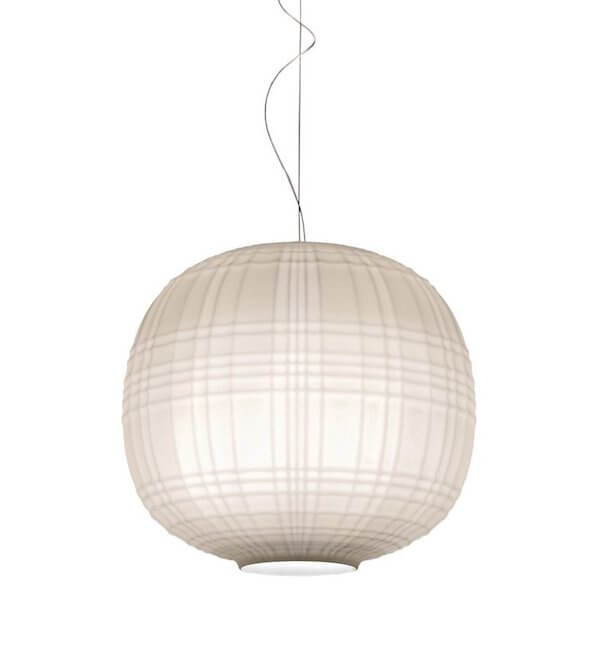 Foscarini Tartan Pendant Light
Even devoid of color, the Foscarini Tartan Pendant Light highlights the power of plaid, A blown glass diffuser featuring plaid's characteristic criss-cross lines replicates the weave of fabric, imbuing a room with the nuanced light quality expected from soft material.