Both modern takes on minimalism, Scandinavian and Japandi design schemes turn to natural materials and quality over quantity to create cozy and comfortable surroundings that are equal parts welcoming and chic.
Scandinavian Design, What Is It?
A design style hailing from the Nordic region of europe, Scandinavian design is characterized by a minimalist, clean-lined approach that looks to combine functionality with beauty. A long list of influential designers helped inspire the movement, each bringing a fresh perspective to the overall aesthetic. With an emphasis being put on utilizing natural materials to improve daily life through unique, purposeful design, durability, reliability, and functionality also play a key role in this style.  
Scandinavian Design History
Emerging as early as the 1930s from the five major Nordic countries of Denmark, Finland, Norway, Sweden, and Iceland, Scandinavian design continued to flourish in the mid 1950s and beyond. Influenced by the German Bauhaus school, many designers combined ideas of simplicity and functionalism with innovative materials and construction methods to form influential and iconic designs that are still sought after to this day. By no means limited to furniture and decor, Scandinavian design has been applied to architectural principles for modern homes.  
MINIMIZE: With an emphasis on bright, light, and open spaces, ensure you have plenty of room to move around with just the right amount of furniture, mindfully balanced with accentuating decor.
QUALITY OVER QUANTITY: In keeping with the tradition of Scandi craftsmanship, always select well-made, multipurpose, or practical pieces to build your space for a lasting design.
CURATE CONTRAST: Not just referring to opposite ends of the color spectrum, design elements such as shape, size, and texture all play a part in crafting a Nordic-forward living space.
HEALING HYGGE: The Danish word for "cozy togetherness", selecting pieces that inspire warmth and comfort will make your space feel cozy and inviting, creating the ideal gathering spot.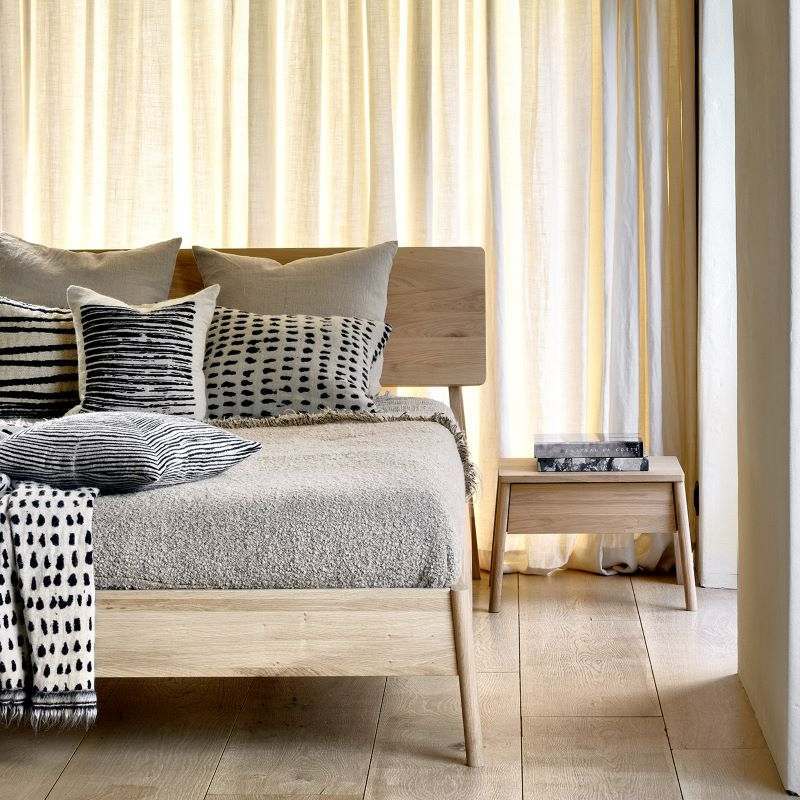 Japandi Design, What Is It?
Japandi design is hybrid design aesthetic that skillfully blends Japanese and Scandinavian influences to create a feeling of comfort, simplicity, and profound Zen. Contrasting with the traditional Scandi style, Japandi design has a much more dramatic, darker vibe. While a light, neutral color scheme is still used as a base, contrasts come through utilizing earth tones like terracotta, charcoal, and rich shades of green for a hint of Japanese flair. Prioritizing minimalist living in a cozy space, Japandi style promotes a simplistic way of living putting emphasis on beautiful quality, sustainable products, and living in harmony with your environment.
While the term "Japandi" was coined in 2017, origins of the style date back to when Danish designers and creatives began traveling to Japan once closed-border policies were finally lifted. Early traces of Japandi design can be seen in ceramic crafts, architecture, and Danish furniture around the world. Both design philosophies– Hygge from Denmark and Wabi-Sabi from Japan focus on simplicity, minimalism, and natural materials, so its clear these two styles are a match made in heaven.
SIMPLICITY: Unadorned, functional designs with straight lines and geometric shapes are key. You wont find fancy statement pieces or contrasting designs here. All pieces should flow and blend with one another, making the space comfortable to the eye.
NURTURE NATURE: Natural elements are prominant in Japandi design so its common to see wooden accents, rattan elements, straw carpets, and other functional pieces showcasing the natural beauty of organic materials.
BE BOLD: Don't shy away from color when designing a Japandi space. Pick one or two rich earth tones that offer a pop of color woven throughout and let the symmetry of the rest of the space bring the balance.
NATURAL LIGHTING: Large windows create bright spaces allowing plenty of natural light to flow into the room. Paper lanterns create warmth while sheer, guazy curtains add additional dimension without blocking light.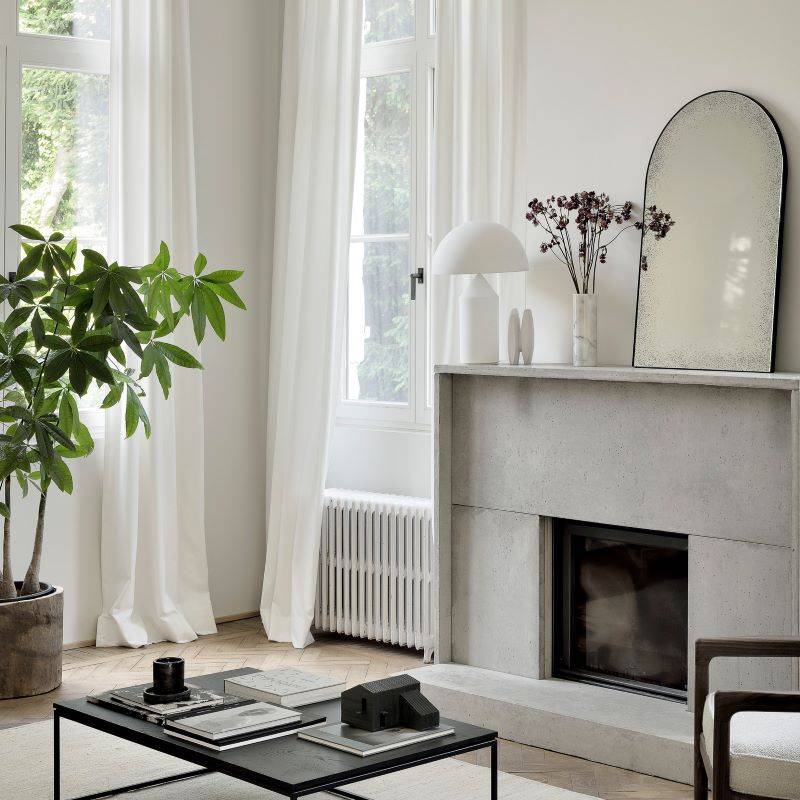 While both design styles are influenced by simplicity, beauty and functionality, there are unique differences in use of color, shape, and material that set them apart.
At their core, both Scandinavian and Japandi designs are focused on comfortable, functional spaces that create a warm, welcoming feeling, with subtle hints of color. Scandinavian style is more subdued and straightforward, whereas Japandi design tends to favor bold contrasts through the use of color and materials like stone, ceramic, and woven fibers.
Similarly to Scandinavian design, Japandi style puts emphasis on nature and sustainability, so its important to incorporate live plants and natural wood elements in your space. Both designs rely on the principle of quality over quantity, with functional pieces that reduce clutter and stand out for their craftsmanship and charm.