Ditch tradition and go for the unexpected with our Top 10 Dining Bench designs ready to accommodate friends and family for many memorable meals ahead.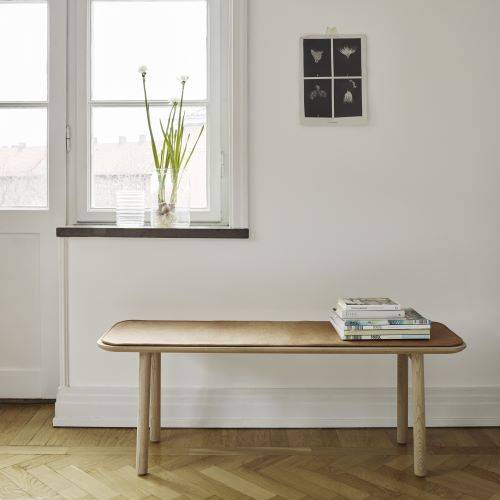 Crafted from sustainably-sourced solid oak wood for an elevated and eco-friendly design, the natural finish and rounded corners allow this bench to fit into any interior design scheme.
- Solid oak construction makes for a lasting design
- FSC-Certified materials for sustainability
- Minimalist silhouette fits well in a variety of interior design schemes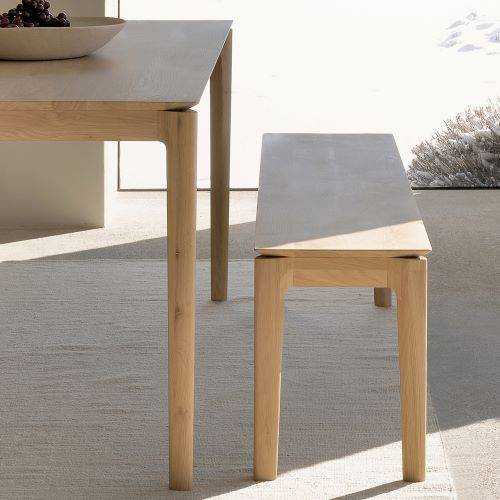 Offering light and airy Scandinavian style, the Bok Bench from Ethnicraft showcases solid oak wood construction and a timeless silhouette where no attention to detail has been spared.
- Crafted from solid oak wood for lasting appeal
- Effortlessly blends with a wide variety of interior design schemes
- Subtle detailing makes for a timeless and inspired design
Inspired by the German Bauhaus movement, the Cutter Bench features a slatted design over a sturdy solid wood frame, bringing visual appeal to your favorite dining area.
- FSC-cerftified materials ensure a sustainable design
- Solid wood construction elevates any dining area
- The teak option can be used both indoors and out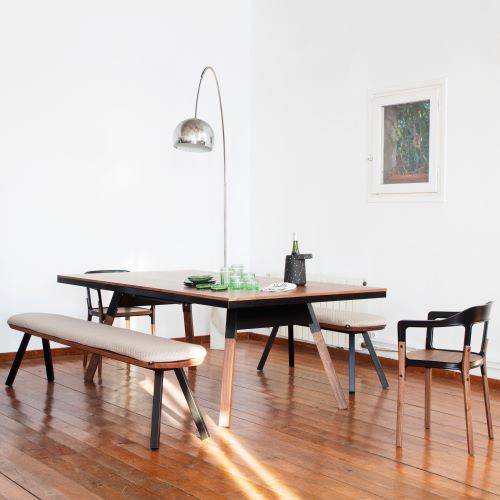 Designed for both indoor and outdoor dining, this bench combines the beauty of iroko wood and the durability of steel for a sturdy, yet spacious seating option for accenting your favorite dining table.
- Spacious 87-inch seat can fit four friends comfortably
- Pairs perfectly with any You And Me Dining or Ping Pong Table
- Suitable for both indoor and outdoor use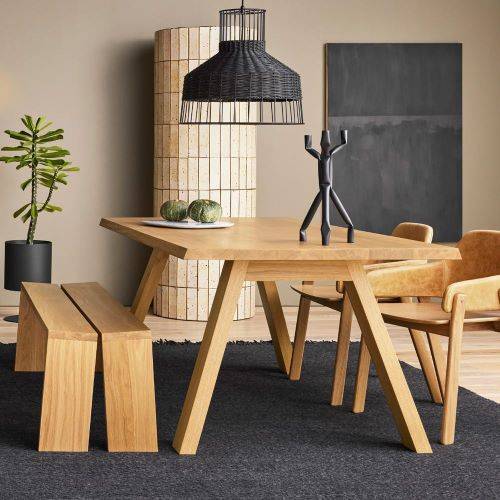 Two angled wood planes are joined together by brass brackets to create an unexpectedly comfortable seat with undeniable visual appeal.
- Solid wood construction makes for a lasting, durable design
- Neutral finishes fit into any dining room or area
- Arrives fully assembled and ready to use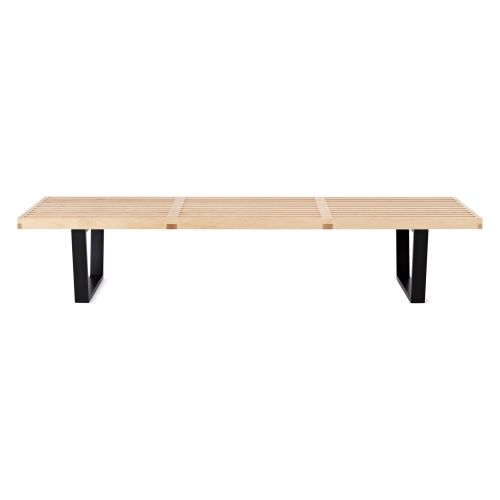 A mid-century icon from Herman Miller, the Nelson Bench was purposely designed with a slatted top to bring visual lightness to any interior space.
- Solid wood construction makes for a lasting design
- A true icon of design created by George Nelson
- Multifunctional design can work as a sleek coffee table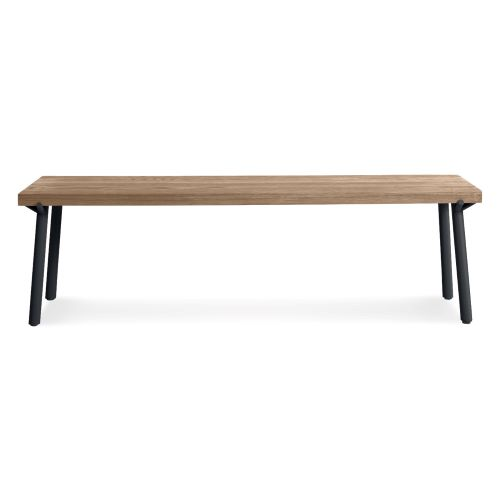 A solid wood seat sits atop sturdy, branch-like steel legs for a supportive bench design thats versatile enough to fit into mid-century, farmhouse, and Scandinavian spaces alike.
- Solid wood construction makes for a long-lasting design
- Unique leg design shows off attention to detail
- Versatile design can be used as seating or as a low table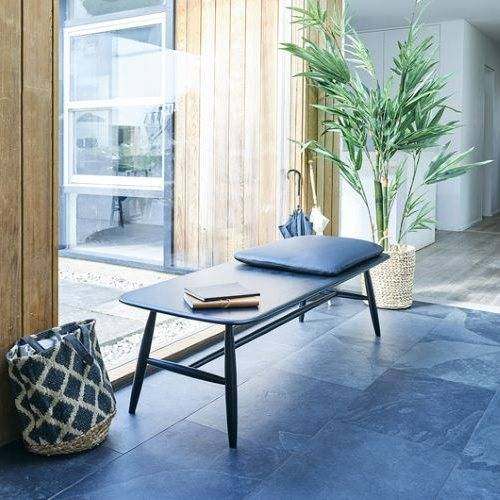 Handsome, elegant, and incredibly versatile, this solid wood bench is designed for accomodating guests and family with its spacious seat and optional seat pad for additional comfort.
- Handcrafted by master craftsman
- Neutral finish options fit into any design scheme
- 21 inch seat depth offers ample space to dine in comfort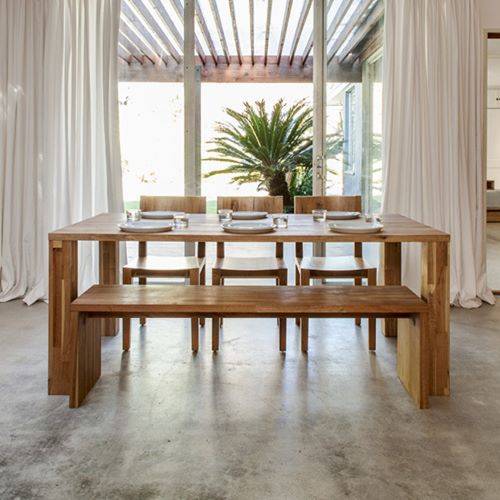 A classic, solid wood design, this bench offers casual refinement to fit seamlessly into any dining room setting.
- Solid English walnut construction makes for a durable design
- Neutral finish means this bench can fit into a variety of interiors
- Ample size seats 3-4 comfortably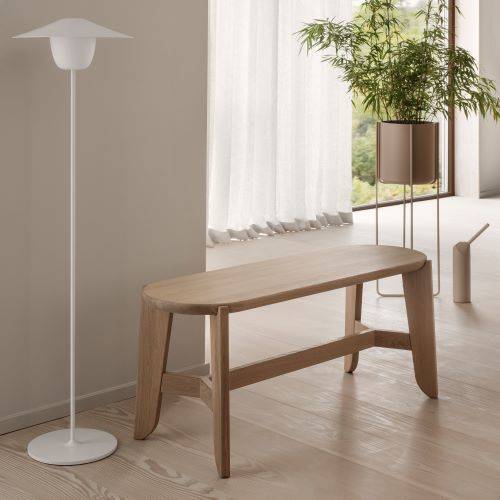 Rounded edges and shapes give this solid oak bench a sensual and soft appearance, perfect for accenting a solid wood or metal dining table.
- Heirloom-quality seating design
- Solid oak wood construction makes for a durable seat
- Felt slides protect your flooring while moving