Serve up a glass of your favorite vintage or cocktails for a crowd with our top 12 barware essentials for an elevated evening at home.
Bringing mid-century modern style to your well-appointed home, this leather-accented wine rack keeps eight bottles of your favorite vintage or cocktail mixer always within reach.
- Mid-century modern design pairs well with a variety of interiors
- Leather accents add an elevated touch
- Holds eight bottles for a space-saving design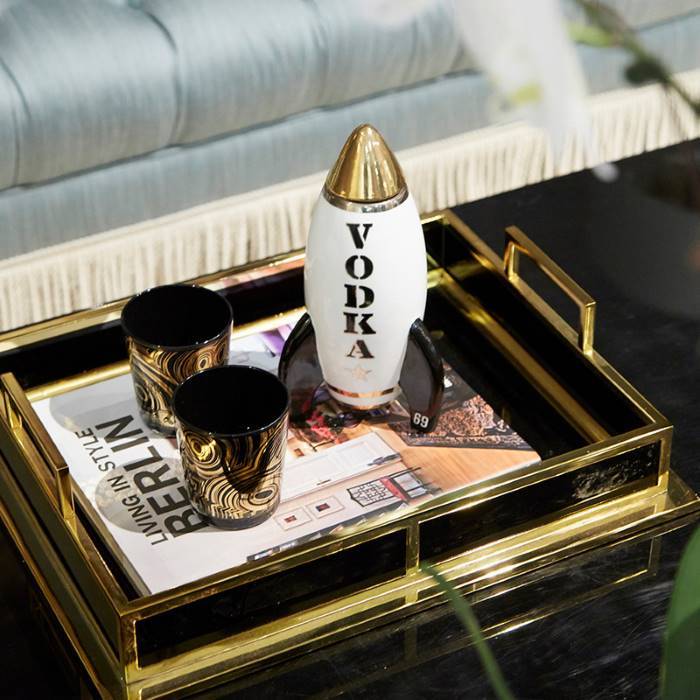 Offering an intergalactic design for your favorite tipple, this sophisticated decanter showcases 16 karat gold detailing for an elevated serving piece worthy to be put on display.
- Holds 28 oz of your favorite vodka
- 16 Karat gold detailing adds an elevated touch
- Spaceship design offers unique spin on traditional barware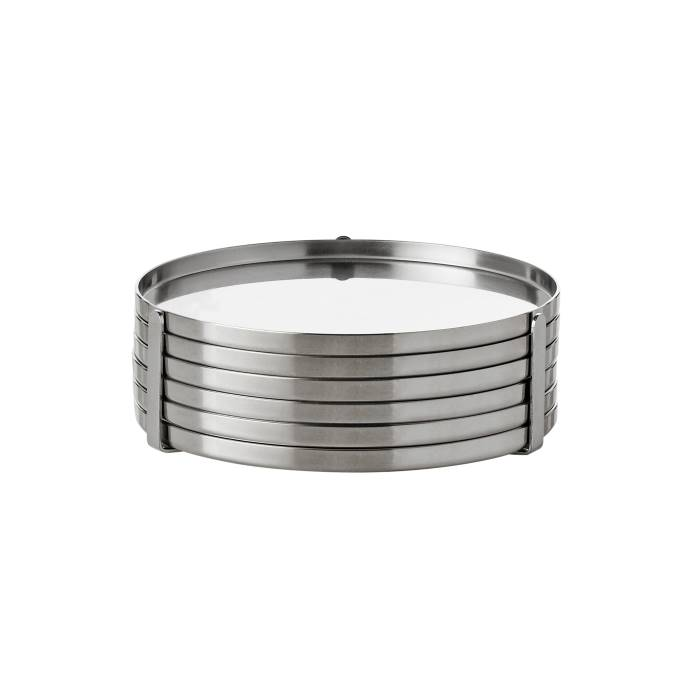 Great for keeping condensation and watermarks off your favorite surfaces, this stackable set of steel coasters brings a contemporary touch to your at home bar.
- Steel construction is easy to clean
- Stackable design makes for easy storage when not in use
- Makes an excellent gift for any home bar afficionado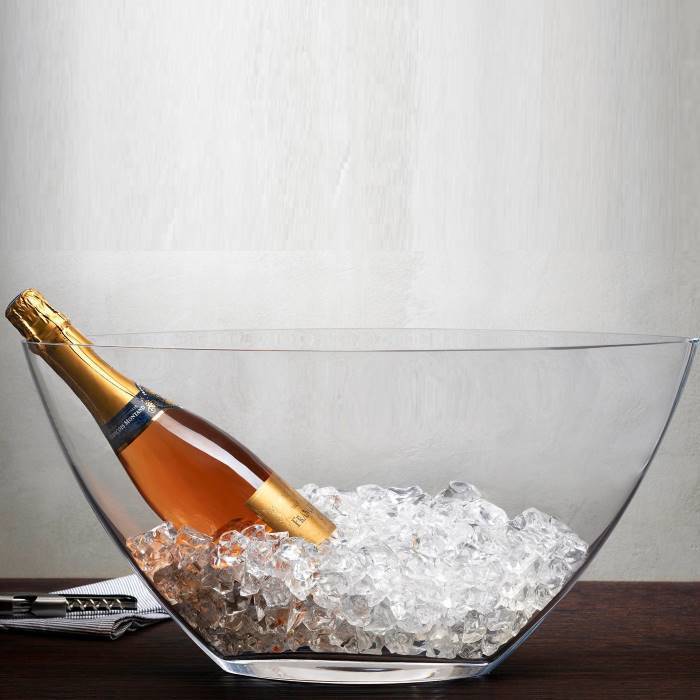 Ideal for showing off your finest bottles of bubbly, this spacious wine cooler chills up to three bottles of wine while showcasing a sleek silhouette and high-polished contemporary finish.
- Handcrafted from lead-free crystal for an elevated touch
- Displays and chills up to three 750ml bottles of wine
- Simple, streamlined silhouette suits any interior design scheme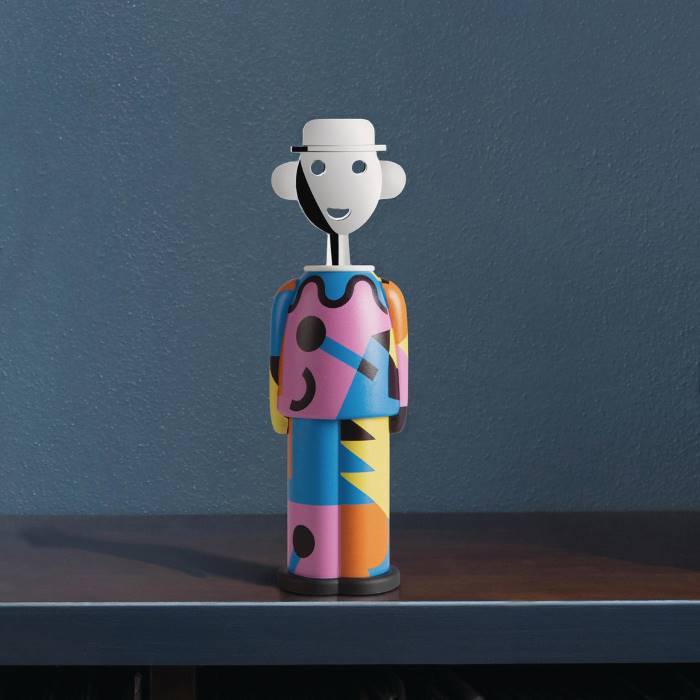 Cheeky and cheerful, this funky corkscrew makes a great gift for the wine lover in your life who can never seem to find the wine opener in the abyss of kitchen tools and utensils.
- Quirky design stands out on display or stored away
- Makes a great gift for the wine lover in your life
- Corkscrew is easy to grasp when opening bottle of wine
A balanced design of carafe and cup, this bedside set is great for holding water for quenching late night thirst or keeping your favorite tipple handy at the end of long day.
- Handcrafted from borosilicate glass
- Retro-inspired design brings textural appeal to your counter
- Makes a great gift for the glassware conscious friend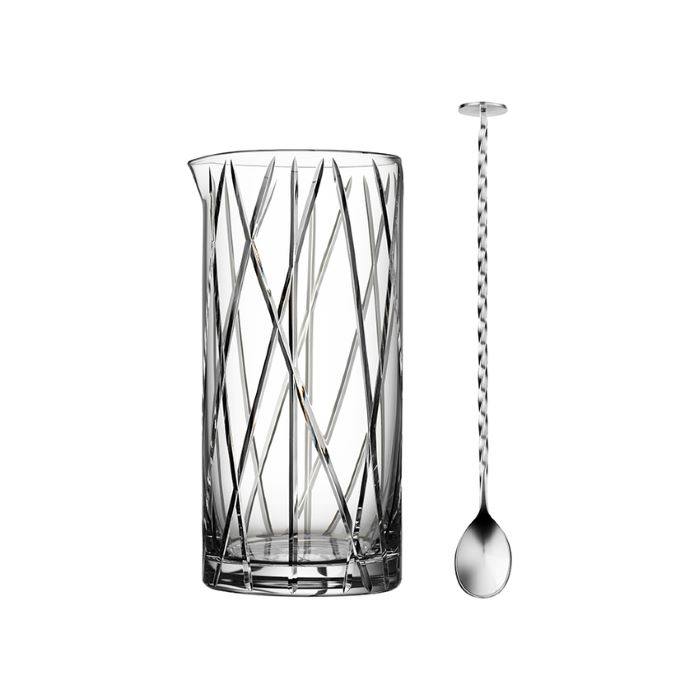 A classic barware staple to mix up chilled martinis or marvelous Manhattans, this mixing glass and bar spoon bring a welcomed refined elegance to any at-home bar set up.
- Striated surface adds an eye-catching touch to barware collection
- Holds 22 oz of your favorite cocktail
- Makes a great gift for the bartender in your life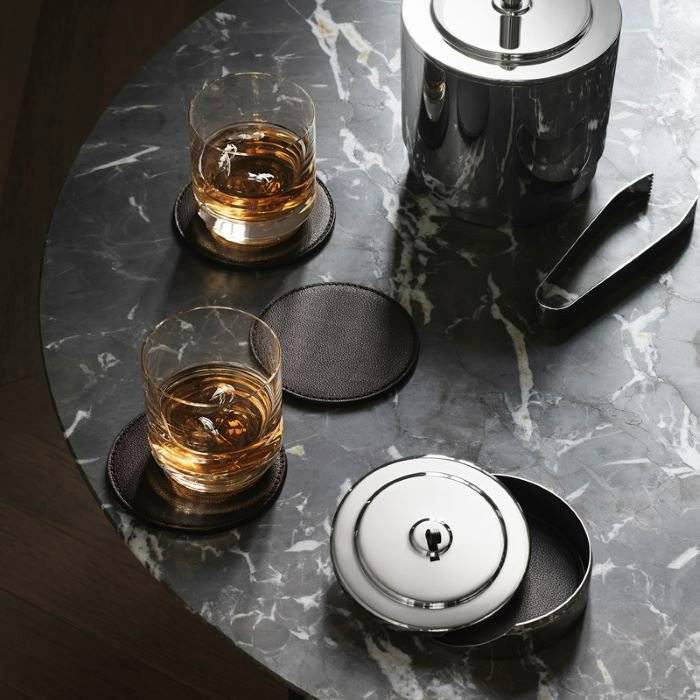 Crafted from luxe leather in a stainless steel case, this set of coasters, inspired by Gatsby-era New York is the perfect finishing touch to your at-home bar or lounge area.
- Leather construction adds an elevated touch to your home bar
- Stackable design makes for easy storage when not in use
- Make a great hostess or housewarming gift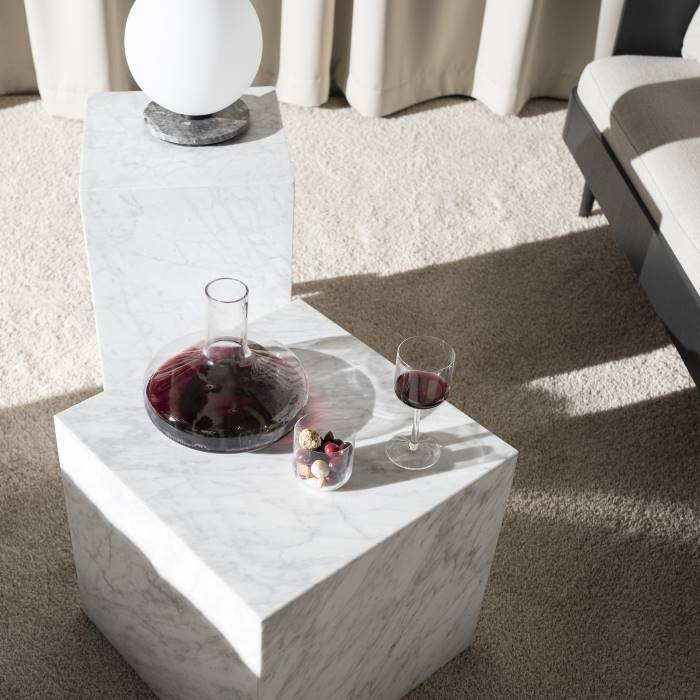 Adding ten times more oxygen to your wine in under two minutes, this carafe efficiently aerates your bottle of wine and is elegant enough to serve from once complete.
- Award-winning design is a Menu classic
- Excellent gift for the wine connoisseur in your life
- Dishwasher safe for easy cleaning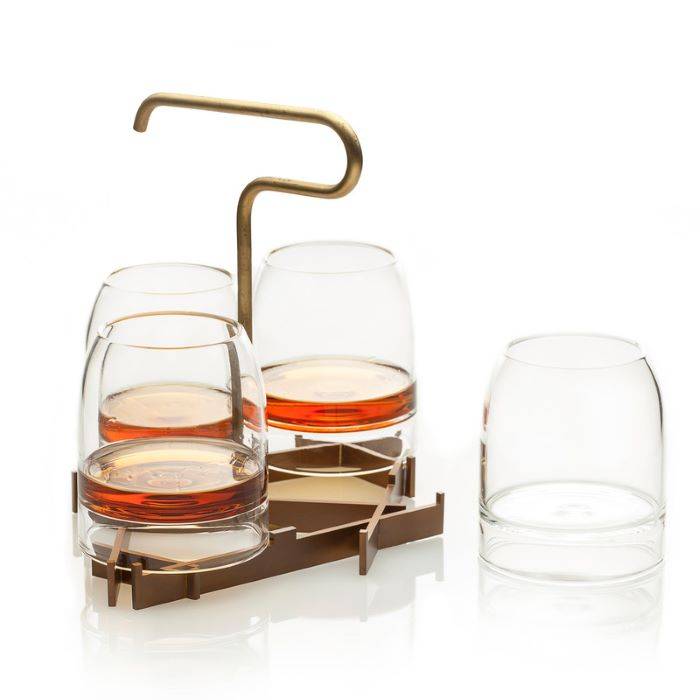 Making whiskey tasting more enjoyable through the art of presentation, this glassware set heightens your drinking experience with mouth-blown glass and a solid brass carrier.
- Glasses are oven, dishwasher, and microwave safe
- Handcrafted by master glassblowers for an elevated touch
- Made in the United States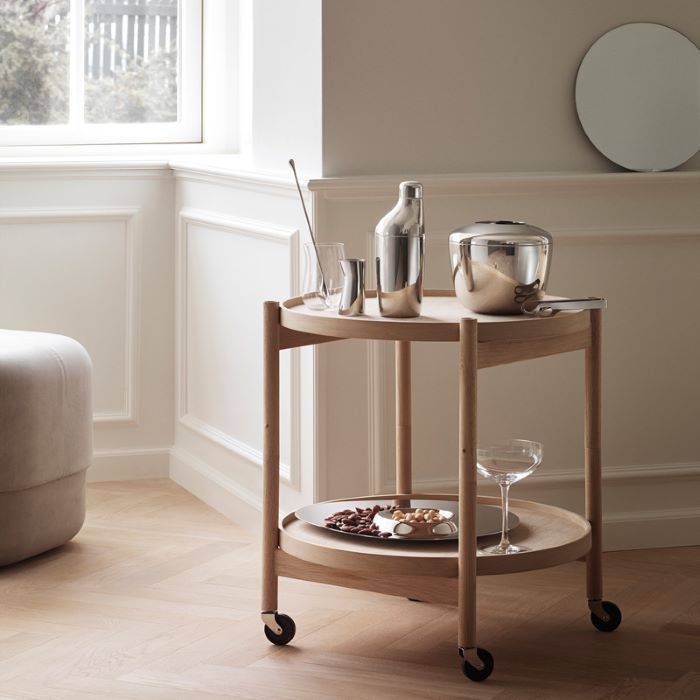 The perfect collection to gift a new homeowner or barware afficionado, this 3-piece barware set combines striking organic forms with supreme functionality.
- Set includes shaker, stiring spoon, and jigger
- Stainless steel construction suits any home interior
- Fantastic gift for the cocktail lover in your life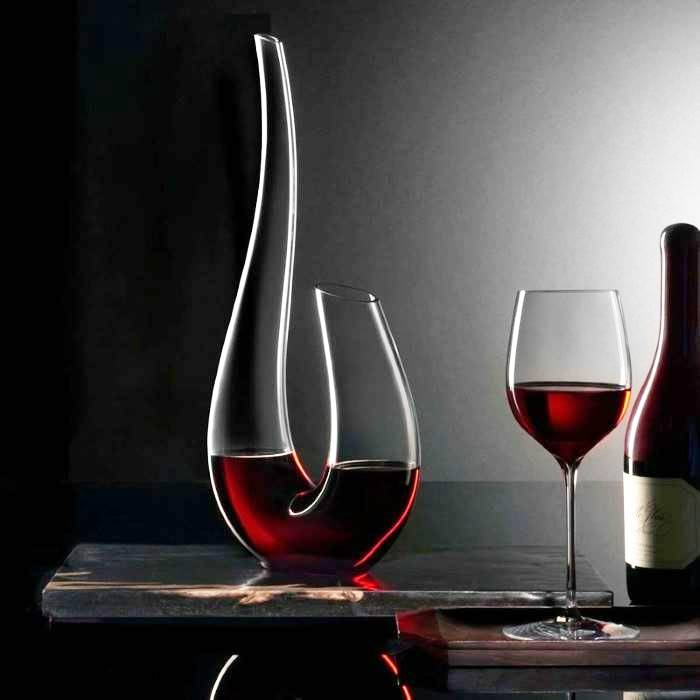 Handcrafted from lead-free crystal, this visually striking decanter allows wine to breath while offering a show-stopping focal point for your dining table or lounge area.
- Handcrafted by master artisans
- Made from lead-free crystal for an elevated touch
- Holds 38 oz of your favorite vintage