Make an opening statement your guests will remember with a modern coat rack or contemporary wall hooks too stylish to hide under winter wear. Set a welcoming—and highly functional—entryway scene with colorful designs by Blu Dot and Kartell, and sleek Scandinavian offerings by MENU, Mater and Gubi. Hats off!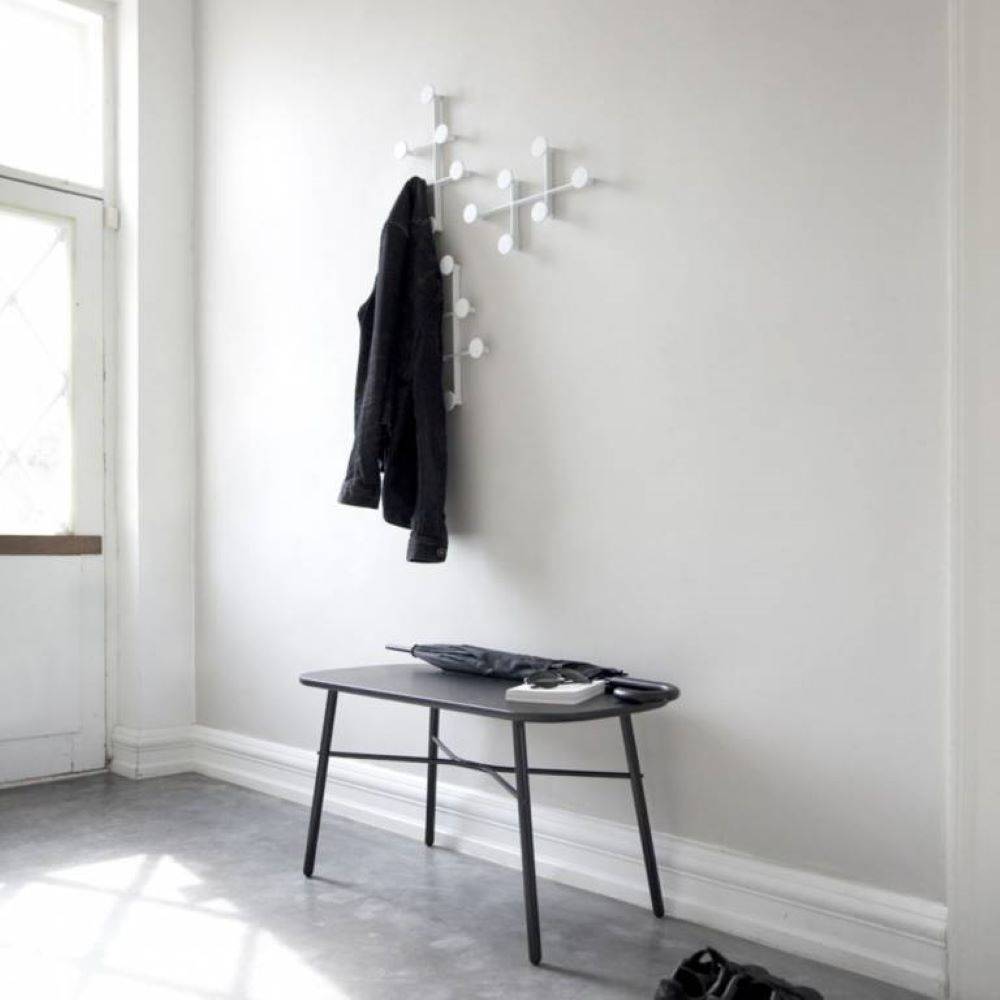 Scandinavian cool at its most elemental, the Afteroom Coat Hanger is an ideal decorative storage piece when space is tight, offering plenty of room for hats, scarves and bags in a small footprint. You 'll want more than one.
- Sustainably crafted
- Can be installed horizontally or vertically
- Equipped with six, spacious hooks
Easy to install in any hallway, closet, or open arrea in need of additional storage, the Eames Hang-It-All brings mid-century modern appeal to your home thanks to its eight large and six small hooks ready to hold anything.
- Iconic mid-century modern design
- Arrives fully assembled
- Can hold up to 50 pounds
A splashy design to be sure, this modern coat rack from Blu Dot is a statement piece in any of its many handsome colors. Powder coated steel and solid walnut pair up beautifully for a storage piece you'll hate to keep hidden behind coats.
- Easy to assemble
- Crafted from solid walnut wood
- Wide range of color options to perk up your space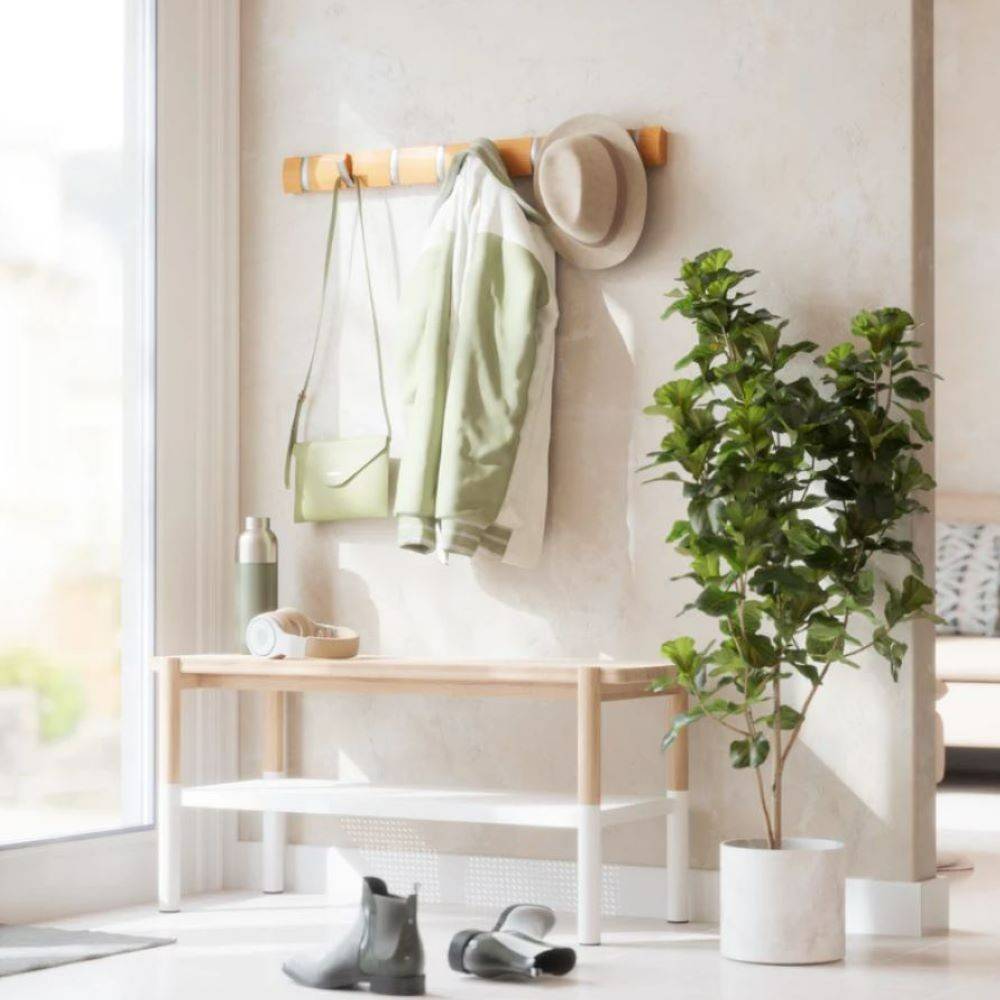 There when you need it and tucked away when you don't, the Flip hook is a modern wall-mounted coat rack featuring eight sleek retractable hooks that are ready to hold everything from coats to purses to hats and jackets at the ready as you head out the door.
- Arrives fully assembled and easy to mount
- Eight hooks free up valuable floor space
- Rich wood finish options suit a variety of interiors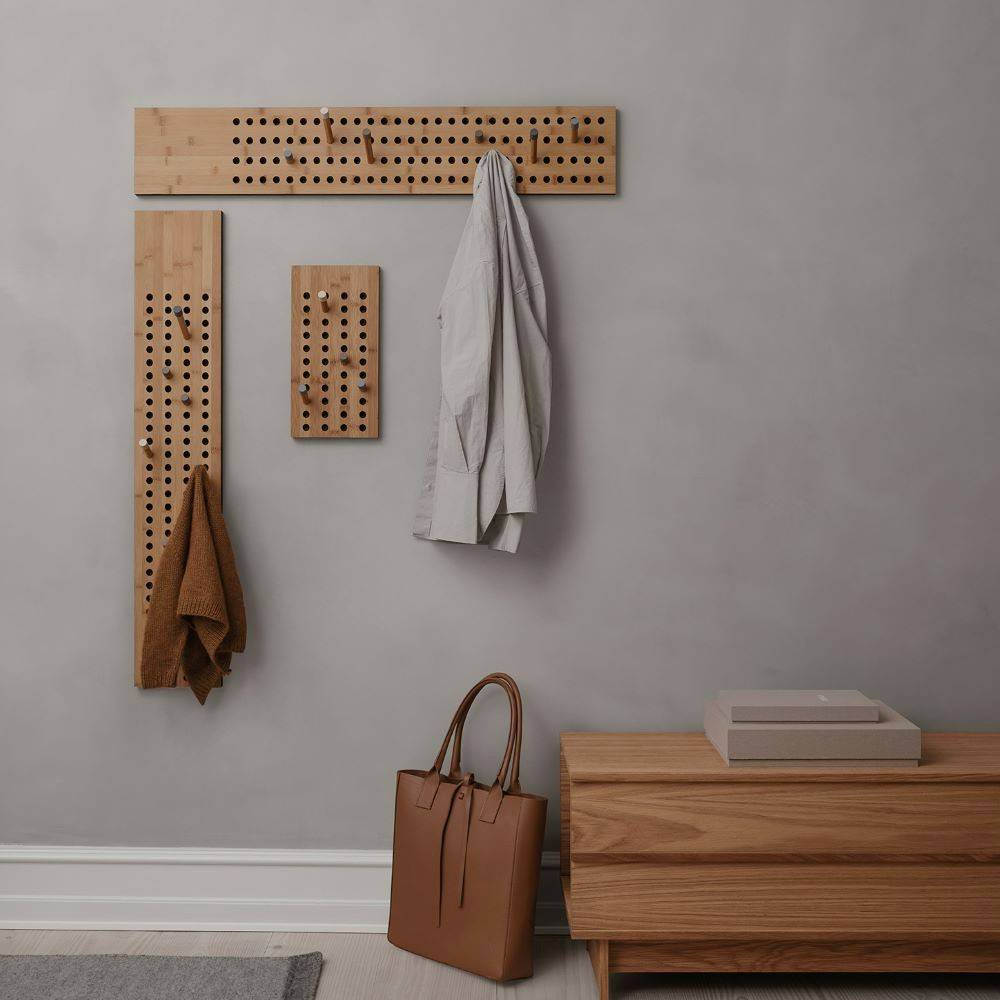 With a countless combination of possibilities, this coat rack is completely customizable to your preferences, letting you move the pegs and hang the board in any configuration for holding hats, scarves, bags, and coats.
- Eco-friendly
- Sustainably crafted from FSC-Certified solid wood
- Hooks can be arranged as needed to suit your space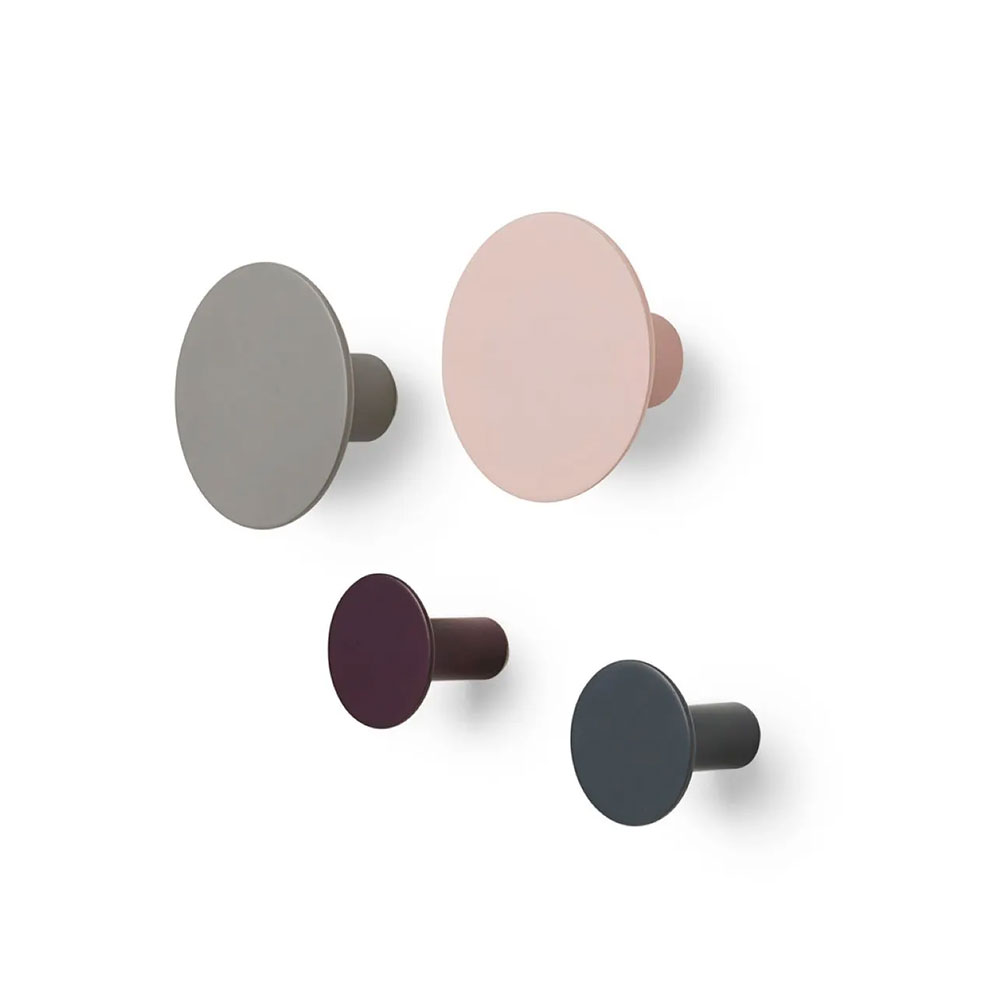 Arriving in a variety of sizes for visual interest, this set of four wall hooks are crafted from polystone for durability and come in an array of trendy colors for a stylish addition to spaces in need of organization.
- Polystone construction is visually appealing and durable
- Different sizes can hold different items
- Variety of finish options available to suit your aesthetic
A solid wood tray and four powder coated steel hooks keep this contemporary coat stand ready for clothes and sundries alike. Minimalists will love Amos' slender form & clean-cut looks, available in two wood-and-steel colorways.
- Easy to assemble
- Small tray is perfect for holding keys or sunglasses
- Neutral finish suits any modern interior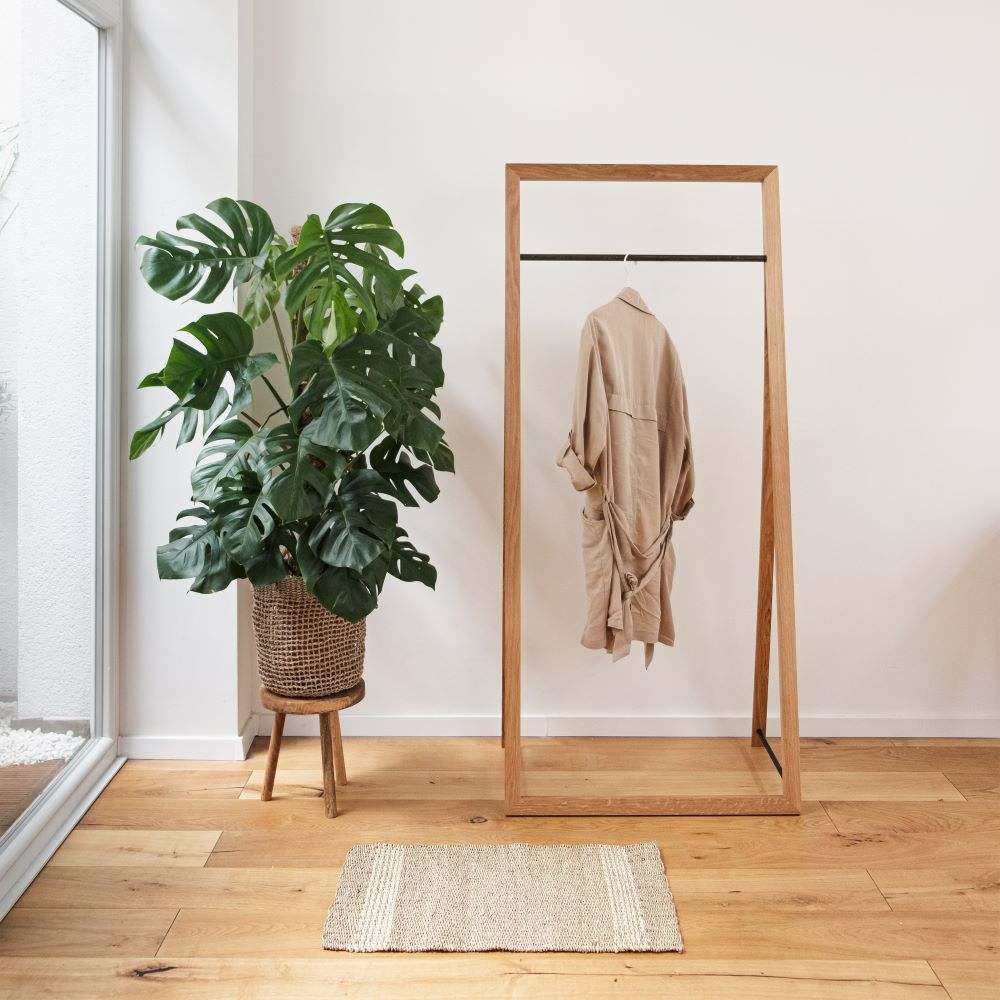 Inspired by the world of fashion design, this clothing rack lives up to its name by framing your favorite outfits and out-the-door essentials in gorgeous solid wood, for easy access, making them part of your home decor.
- Eco-friendly
- Sustainably crafted from FSC-Certified solid wood
- Nordic sensibility brings functional beauty to any interior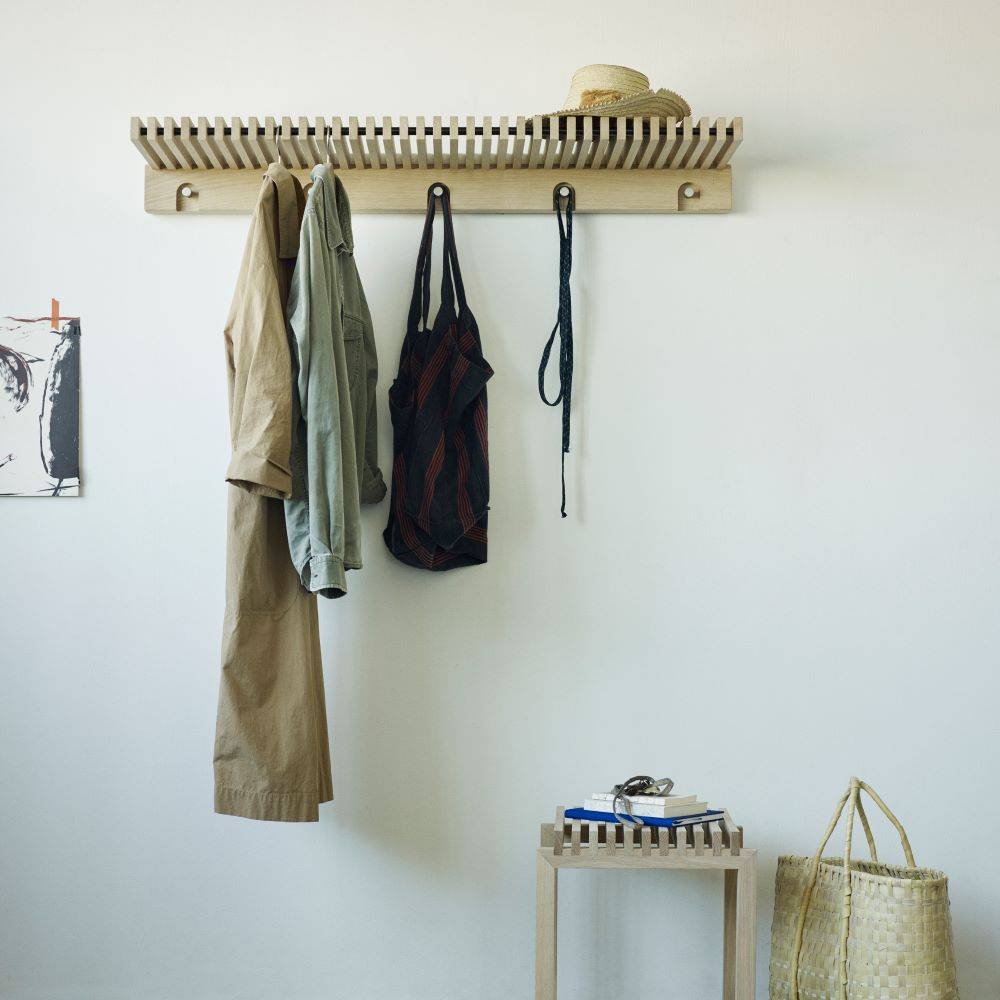 Bring Scandinavian beauty and functional simplicity to your entryway or bedroom with the Cutter Wardrobe from Skagerak. Offering an all-in-one solution, this easy to install storage solution is outfitted with a shelf and hooks to hold all out-the-door-essentials.
- Eco-friendly
- Sustainably crafted from FSC-certified solid wood
- Can be paired with Cutter Bench for a cohesive entryway design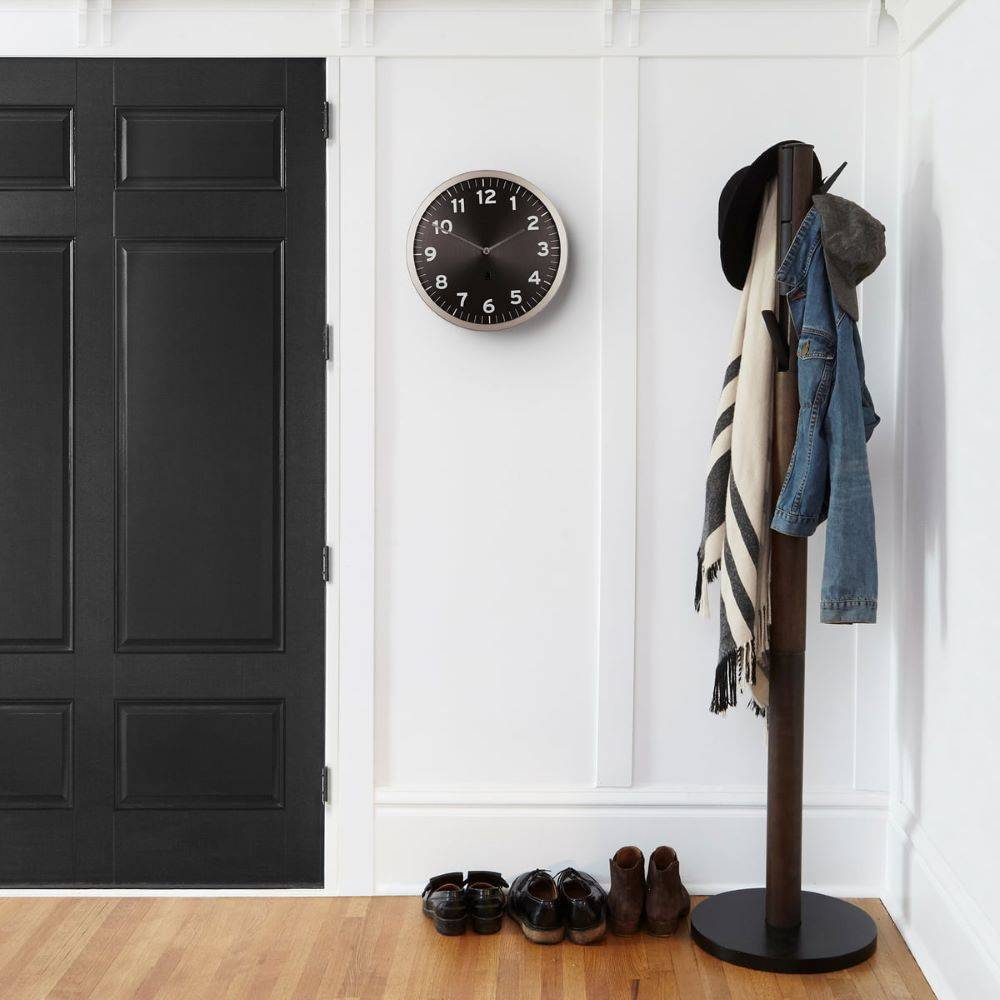 Flapper's strong and sturdy wood (in a choice of 3 finishes), and 9 flip-down aluminum hooks provide lots of storage space for coats, scarves, and hats, When not in use, flatten those hooks and store the Flapper Coat Rack away for a rainy day.
- Adjustable hooks can accommodate 9 different items
- Slim design takes up very little space
- Solid wood and metal construction suits a variety of interiors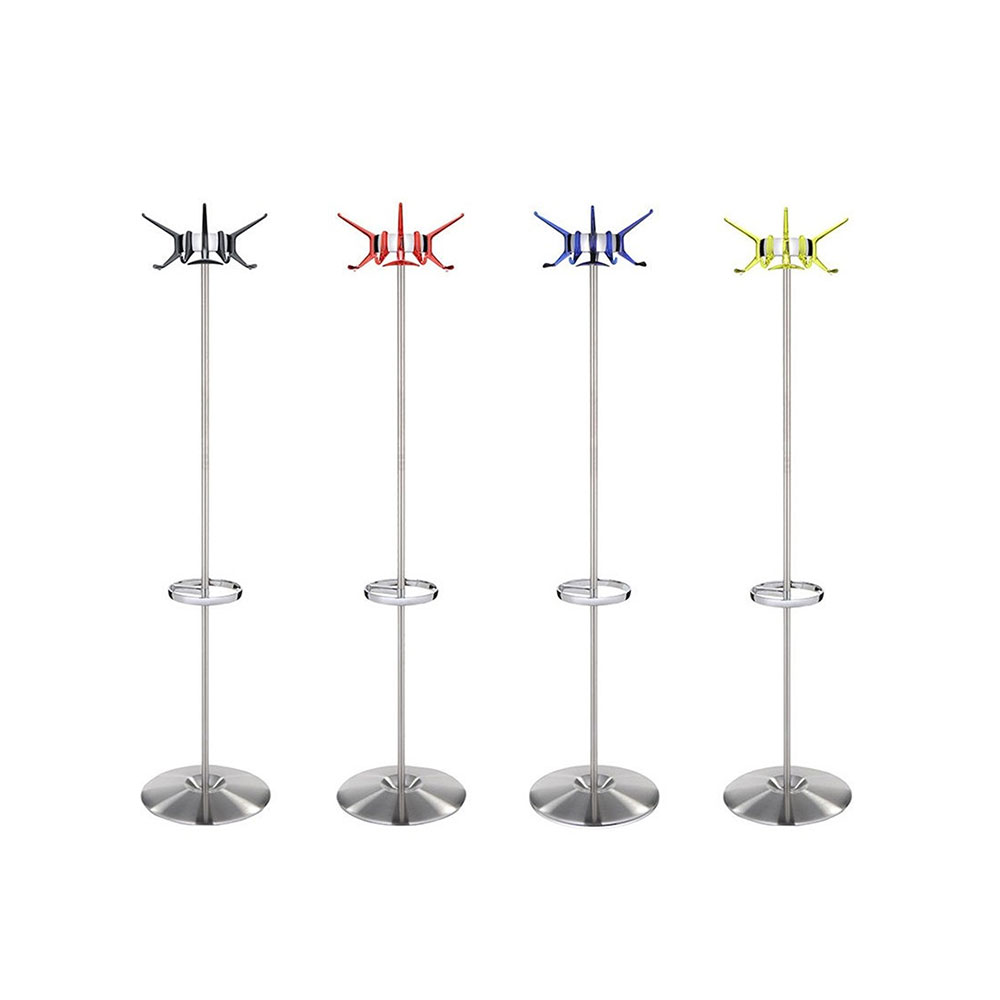 Kartell's Hanger Clothes Stand combines a gleaming stainless steel stand and signature Kartell polycarbonate hooks. It's small footprint is ideal for narrow spaces, but there's plenty of room at the top to pile it on.
- Made in Italy
- Based designed to easily store umbrellas
- Iconic Kartell polycarbonate adds a modern touch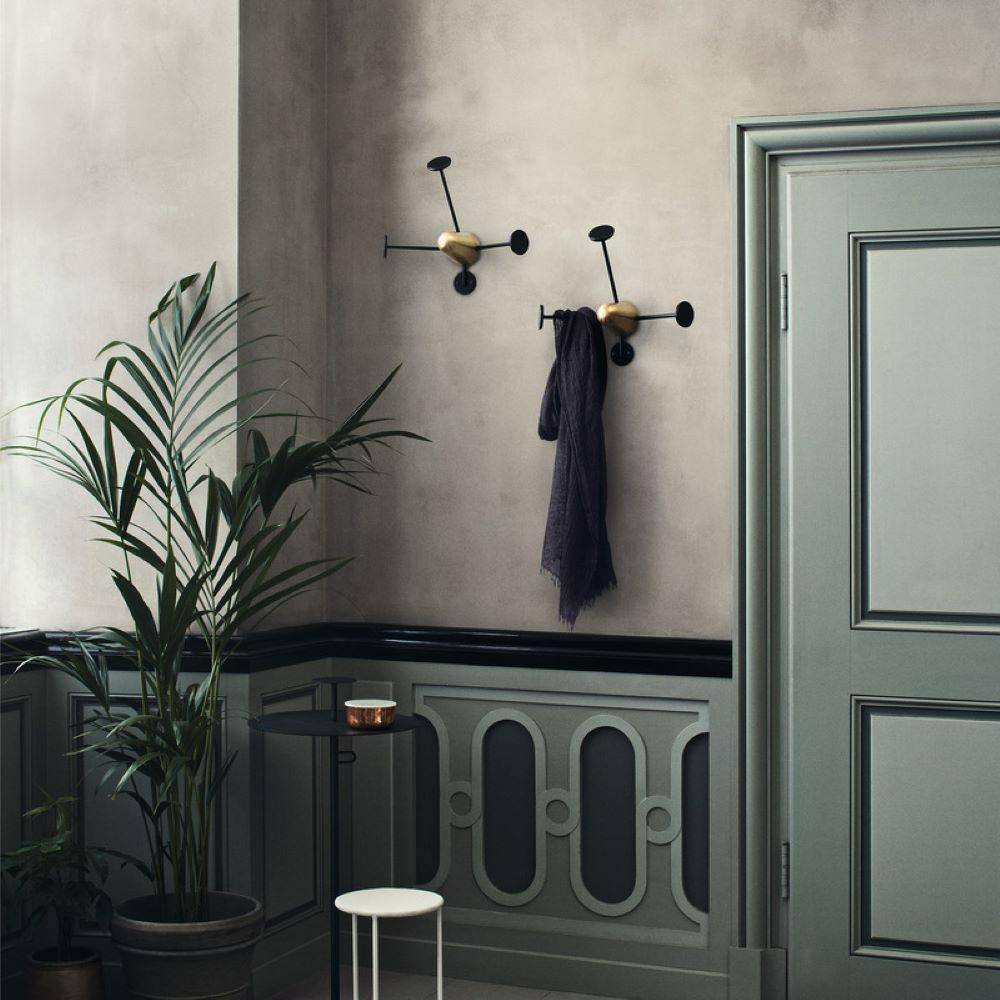 A Mid Century reprisal by GUBI of a 1950s design by Mathieu Mategot, this stylish coat rack is both eye-catching and practical. A gleaming center and matte metal elements combine for a storage piece with panache to spare.
- Parts are all recyclable at end of life cycle
- Unique alternative to traditional coat racks
- Perfect for mid-century modern spaces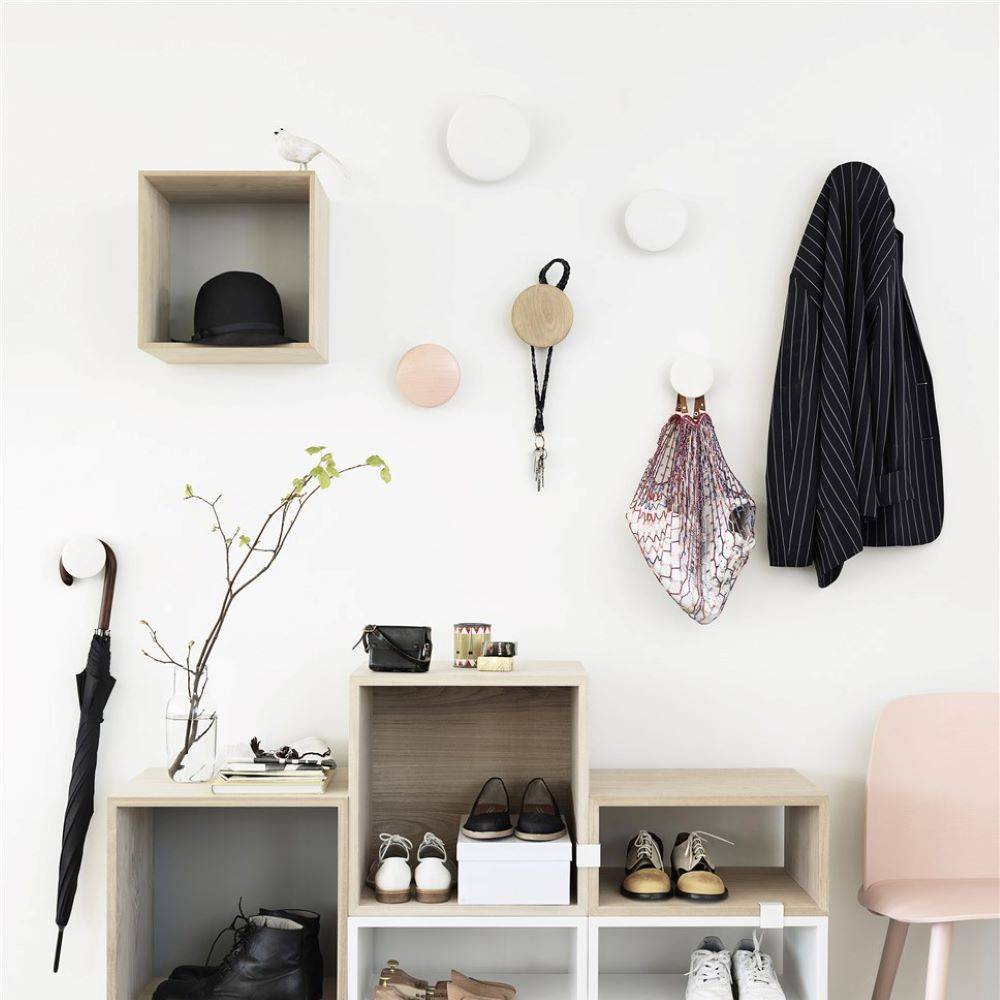 Simple and understated, but incredibly functional, this set of three wall hooks comes in a variety of sizes to maximize organization within your home. Perfect for empty kitchen, hallway, and bedroom walls, these hooks are ready to ensure your home is clean and clutter-free.
- Sustainably crafted from solid wood
- Variety of sizes can accommodate different items
- Variety of finish options to suit any interior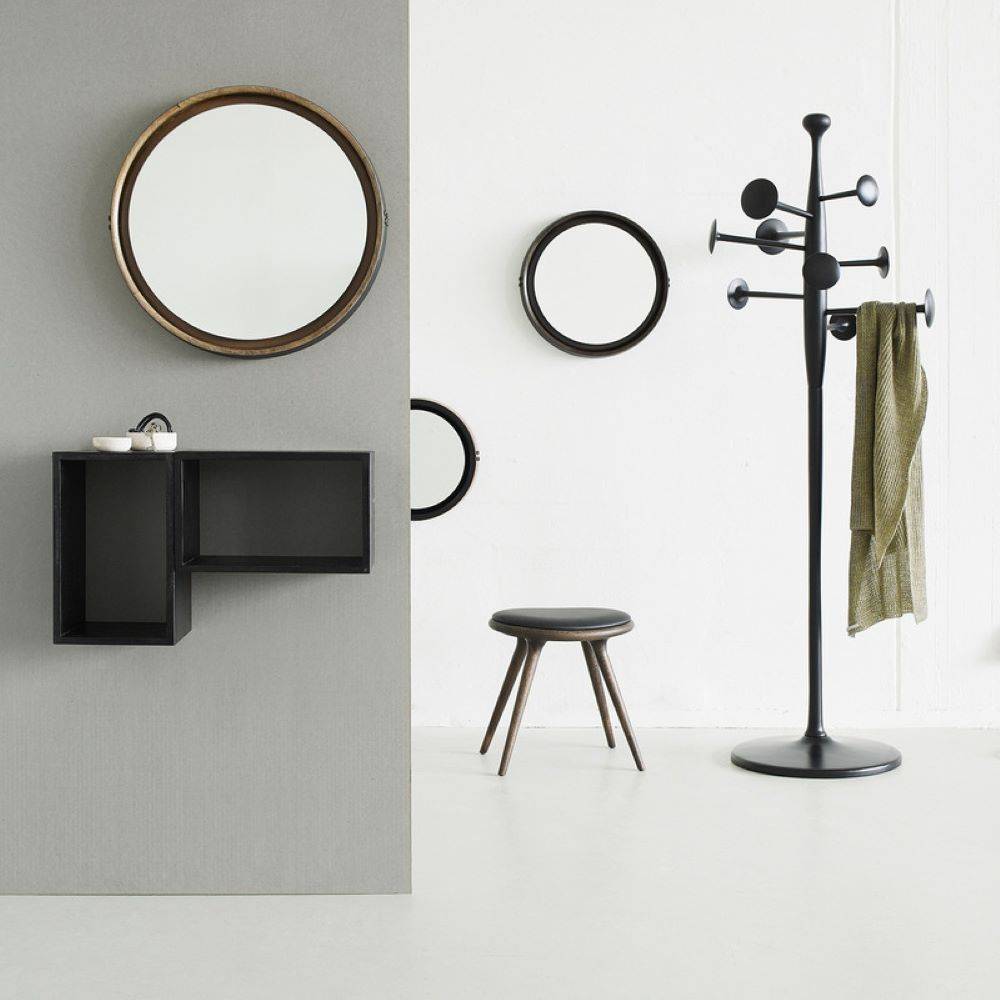 Add a touch of Danish flair to your entryway or hallway with the Trumpet Coatstand, which acts as both a functioning, contemporary coat rack and sculptural design piece. Outfitted with nine discus in three different sizes, this stand has space for everything.
- Eco-friendly
- Sustainably crafted from recycled metal
- Easy to assemble