Craft the inviting and well-accented front porch of your dreams with a pop of floral beauty stored in one of our top outdoor planter designs.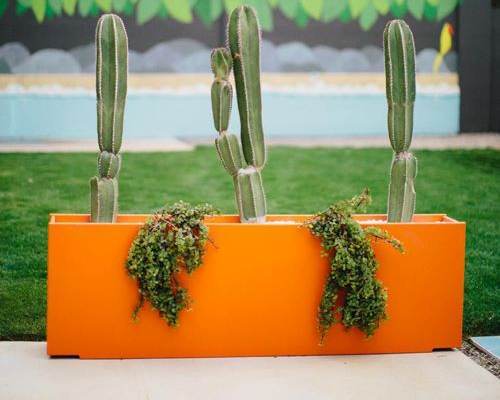 Mondo Skinny Planter
Ideal for smaller spaces in need of some verdant beauty, the Mondo Skinny Planter from Loll designs is crafted from recycled plastic milk jugs for an eco-friendly design that is made to withstand extreme weather and sun. Modern and colorful, this planter brings effortless joy to any outdoor space.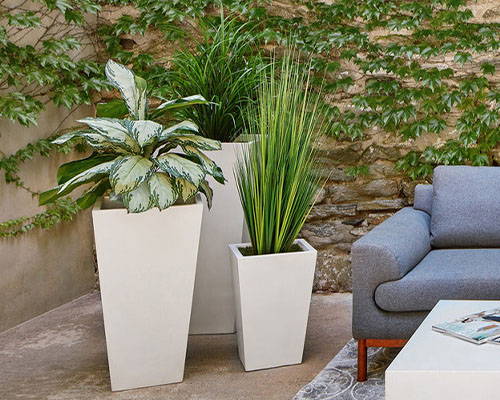 Konus Outdoor Planter
Skillfully designed by hand for an elevated touch, this set of three planters display unique natural markings and variations in color for endless appeal. Skillyfully designed from fiber-reinforced concrete, these planters are ready to be filled with anything from tall grasses to fragrant lemon trees.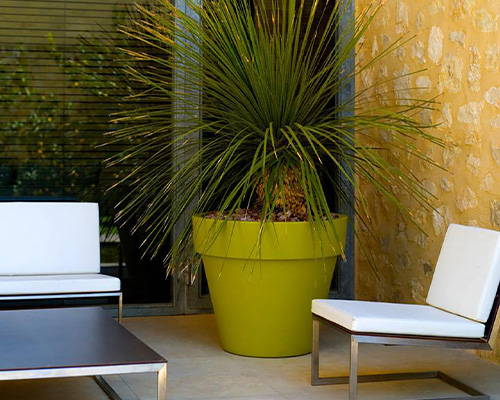 Maceta Planter
Showcasing traditional form in a non-traditional material, the Maceta planter offers durable, all-weather style perfect for layering on your front porch steps or flanking either side of your front door. Available in a wide range of colors and sizes to mix and match for that perfect display.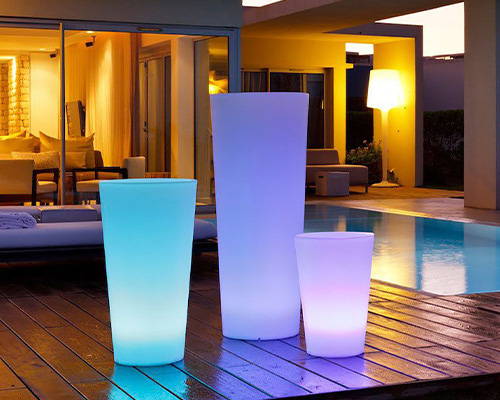 Tango Illuminated Pot Plant
Pulling double duty as both a statuesque plant holder and ambient outdoor accent lighting, this planter is perfect when grouped together in various sizes poolside or on the patio. Outfitted with LED technology you can change the colors of the light on your smartphone from any room in the house.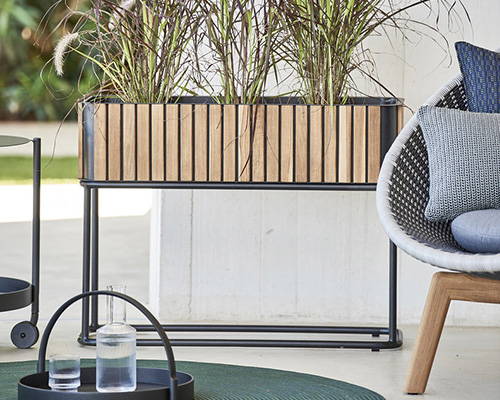 Combine Rectangular Planter
A modern planter with traditional appeal, this design offers a delightful mix of materials for a streamlined plant holder that fits into most spaces. Fill with tall grasses to help with additional privacy or fill to the brim with flowers of your choice to welcome friends and family to your home.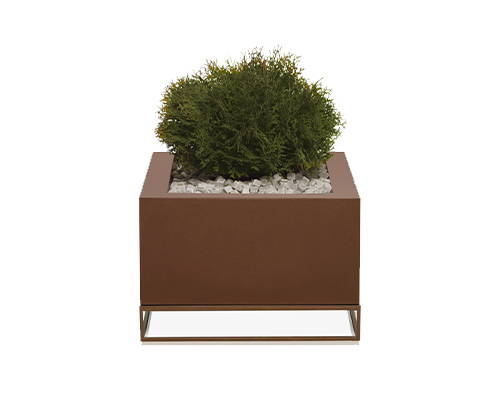 Vela Land Planter
Geometric and prismatic, this planter is built from outdoor-ready polyethylene and comes in a wide variety of colors to effortlessly integrate into any outdoor space. Sleek and chic, this design looks fabulous accenting a corner of your front porch or on either side of your welcoming entryway.