Piet Hein Eek b. 1967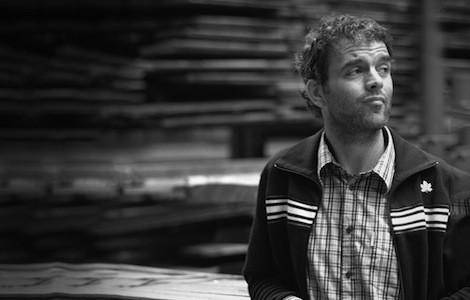 "Eco design is not a fad, it's a necessity."

The Dutch designer Piet Hein Eek has made a living working with scraps. Scraps of wood, to be exact, which he's ingeniously turned into a visual device while drawing attention to the issue of consumer and manufacturing waste.

Eek, a graduate of the Academy of Design in Eindhoven, began gaining attention for his hand made furniture—crafted from discarded pieces of wood—long before his first Scrapwood wallpaper collection debuted on the trade circuit in 2010, wowing with tapestries of hyper-realistic scanned images of distressed wood compositions, and launching an esthetic of imperfection that continues to define his work both literally and metaphorically. His Waste Material Projects, dating back to the 1990's, transformed mismatched leftover wood pieces into painstakingly hand-crafted furniture—each item as much a statement about wasteful practices as about re-contextualizing material traditionally regarded as ugly and useless.

And his 2014 Waste Waste collection took the exercise a step further by leveraging leftover material from his scrap wood furniture projects—waste materials from waste materials, in other words—in service of another suite of one-off furniture pieces. "The material is the most important element of every project", he explains, "If you treat it well, in some way it will reciprocate your affection."