Breaking down the vision behind this design trend and showcasing our favorite pieces to craft the perfectly balanced space at home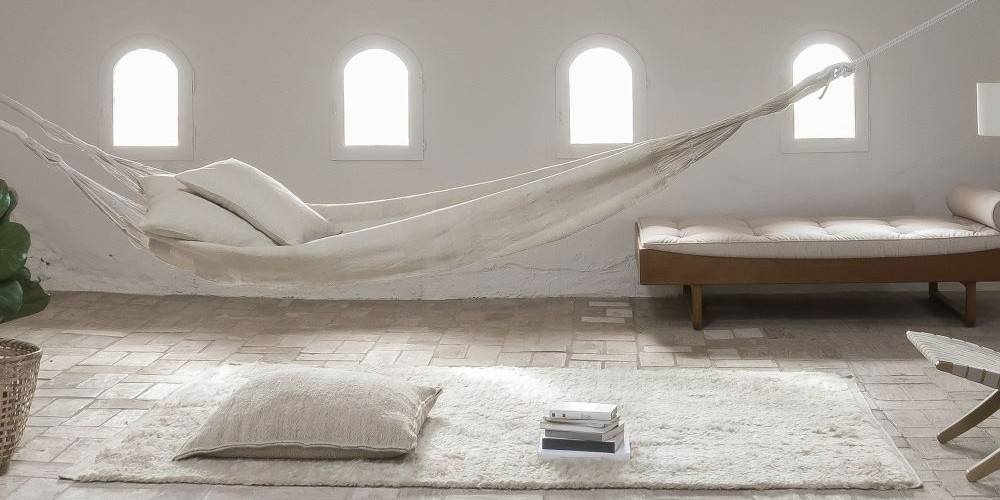 Shop the Natural Materials Trend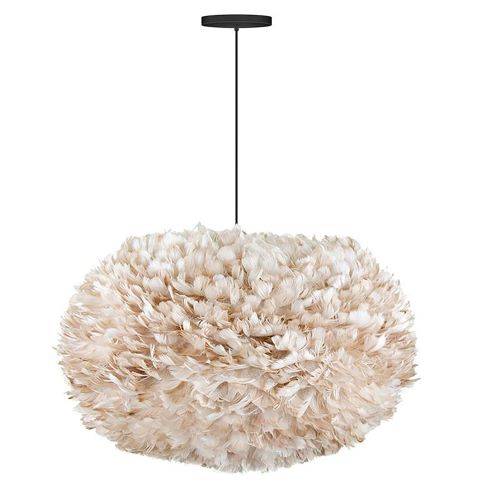 Crafted from thousands of recycled goose feathers, hand-sewn onto its spherical core, the Eos Pendant from Umage radiates soft, ambient light, making a statement even when not illuminated.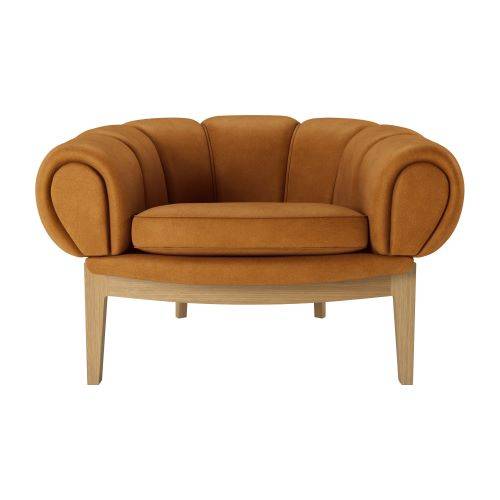 Combining playful design with complex curves, the Croissant Lounge Chair from Gubi pairs quality craftsmanship with high-end materials such as solid American Walnut, leather, and textiles.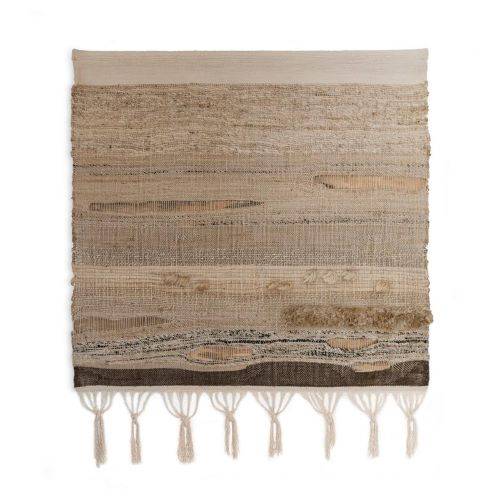 Handloomed from natural wool nettle, jute and linen, the Wellbeing Tapestry from Nanimarquina puts a focus on craft and quality, bringing a textural touch, adding warmth and raw beauty to your home.
Your home should always be a place of comfort and serenity. With more time being spent indoors than ever, a trend has emerged to revamp living spaces to better reflect tranquility and rustic beauty, while continuing to maintain a modern aesthetic. Designers have traded in glossy surfaces, sleek profiles and man-made finishes, replacing them with earthy, unrefined materials and organic shapes, ideal for bringing a high level of comfort and a spa-like vibe to your space. Establishing an increased freshness and sophisticated warmth, neo-rustic design shines a light on natural and untreated materials, (think wood, wicker, rope, rattan, wool, and hemp), balanced with the added depth and softness from leather and woven textiles, highlighting a back-to-basics trend that is anything but.
Neo-rustic design shines a light on natural and untreated materials, balanced with the added depth and softness from leather and woven textiles, highlighting a back-to-basics trend that is anything but.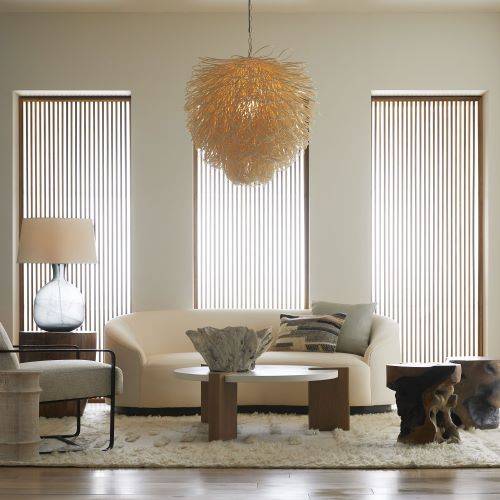 Finley Chandelier
Wild and untamed, this unconventional luminary is crafted by looping bleached rattan in a pattern consisting of varying sizes. Its organic structure conceals a single light that offers a soft glow and creates a billowy shadow when in use.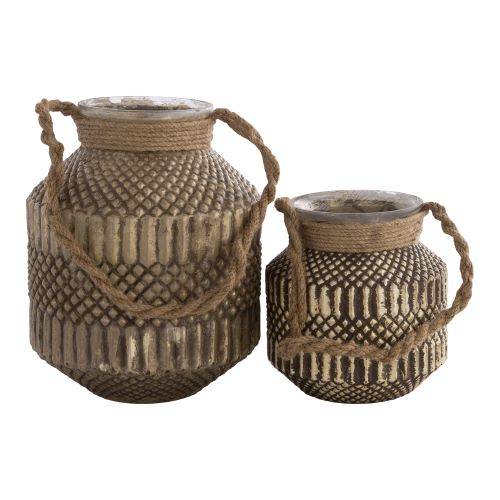 Mehndi Hurricane Set
Inspired by time-honored designs that have been celebrated for generations, the Mehndi Hurricane Set redefines vintage charm, bringing a bold statement to your home. Crafted in India from glass, this set of hurricanes features a woven jute handle ready to be transported from space to space within your home.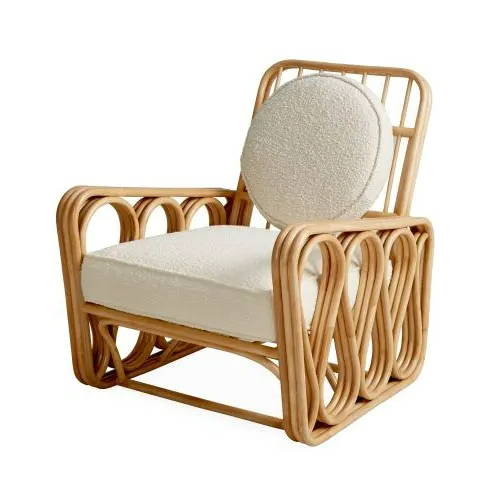 Riviera Lounge Chair
The Rivieria Lounge Chair offers excellent craftsmanship and global glamor. Wrapped in rattan, this chair is topped with oatmeal boucle upholstery for a touch of texture and comfort, bringing a rich and warming neutral touch to your home. Breezy, luxe, and beautiful, this lounge chair offers the perfect spot to relax and dream about your next jet-setting adventure.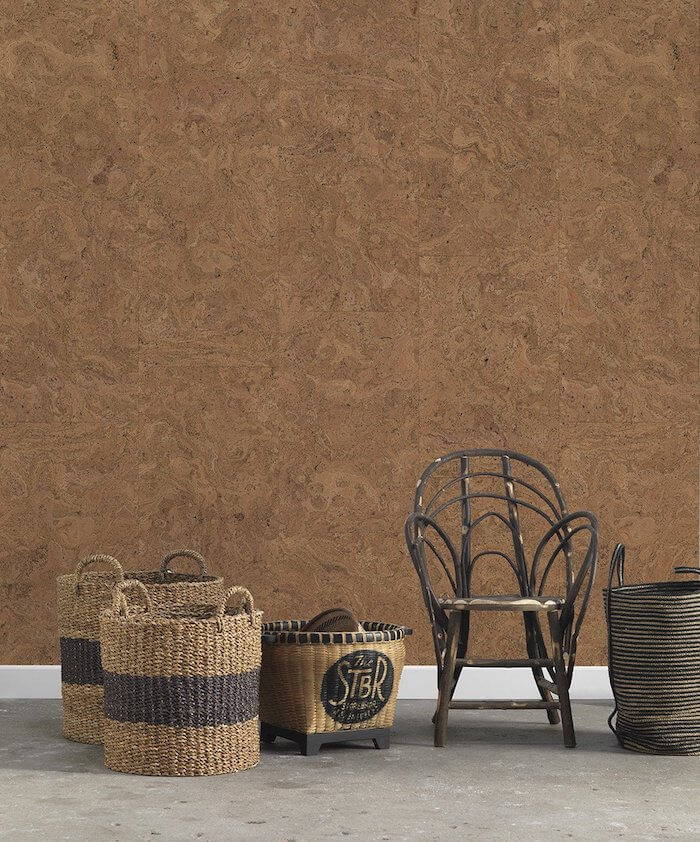 Cork Wallpaper
Piet Boon's photo-realistic cork wallpaper for NLXL is so authentic looking, it fools the eye into seeing a real cork wall. An ideal solution for imbuing an interior with neo-rustic elegance, the natural richness and color variation of this Cork Wallpaper highlights the appeal of surfaces left in their organic, textural state.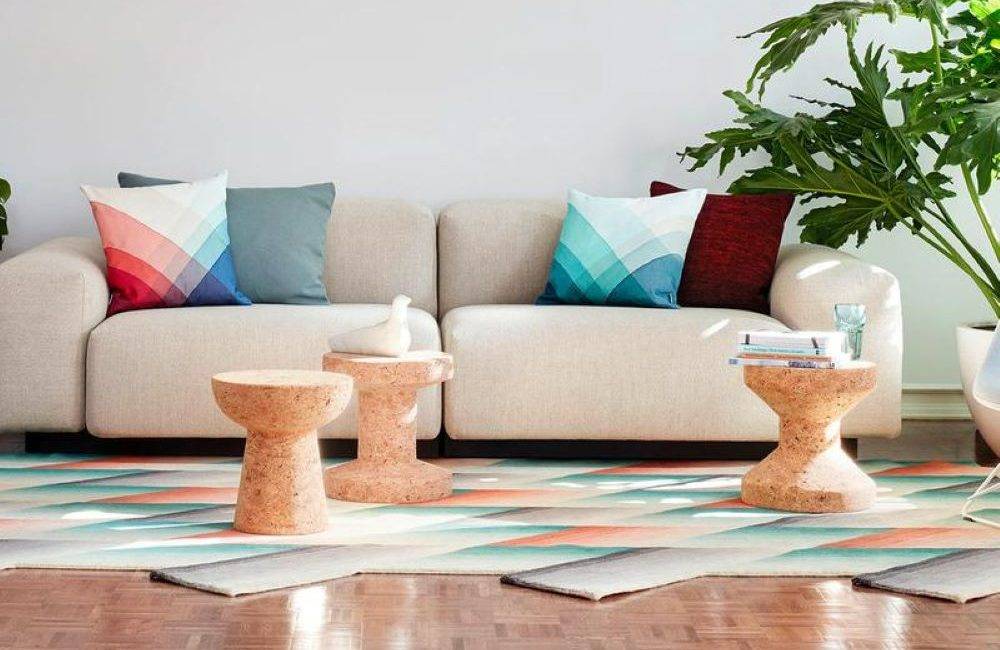 Crazy for Cork 
Cork, a material gleaned from the outer later of the cork oak tree, is a highly renewable resource that can be harvested every 25 years without harming the tree's lifespan. Once a strictly commercial material— pass the pinot, please—cork has become an increasingly desirable material in contemporary design, with cork-based modern furniture, decor pieces, and even entire cork-covered walls bringing depth and form to living spaces. Waterproof, durable, malleable, and imbued with fire-retardant properties, cork is favored for its earth tones and textural variations.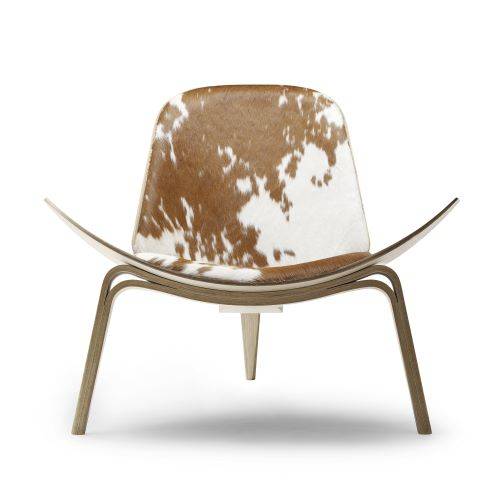 An iconic design crafted from strong, solid wood veneer and 100% authentic cowhide, this impactful piece of Danish design was first introduced in 1963. Characterized by its wing-shaped seat and curved backrest, this chair brings warmth and modern aesthetic to any room in your home.
Silkworm cocoons, typically discarded after the worms' cycle is complete, are amongst the organic waste material harvested by Ango, a modern lighting brand. The Midnight Moon pendant light features a hand-applied composition of silkworm cocoons (colored with non-toxic fabric dyes) attached to a wire matrix.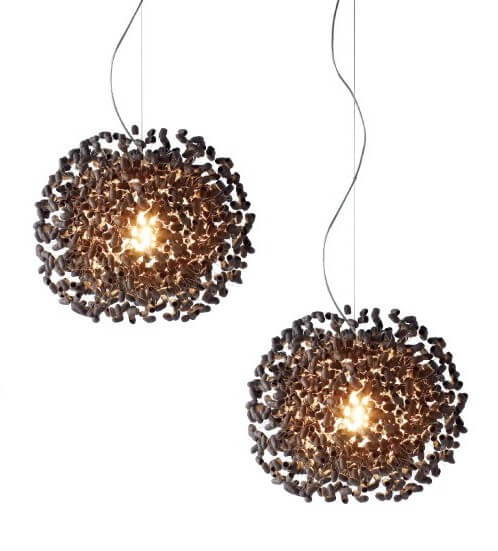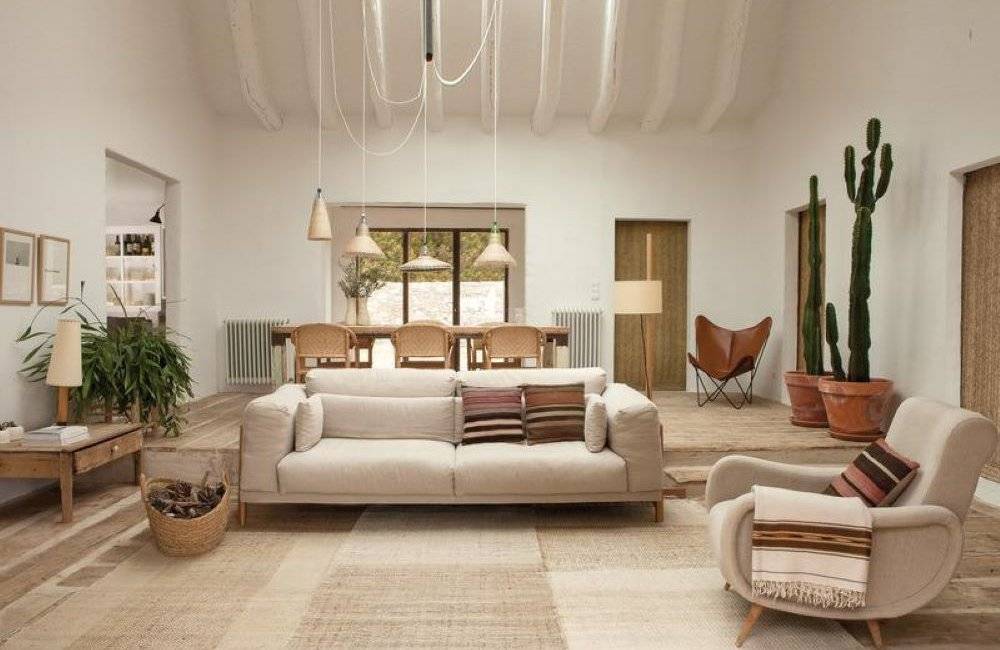 Hands Up for Hemp
Reflecting Nanimarquina's passion for craftsmanship and style, the Tres Vegetal rug introduces a new, more rustic design thanks to the use of hemp. This hand-spun fiber is revered for its biodegradable nature, lightweight, yet resistant design and overall contribution to organic and natural splendor. Hand-loomed in India, the high-quality beauty of these rugs lies in the hemp's irregularities created by the crossing of the fibers and the difference in thicknesses, coupled with the varying shades of beige, ivory and off-white fibers.
On-Trend Natural Materials Designs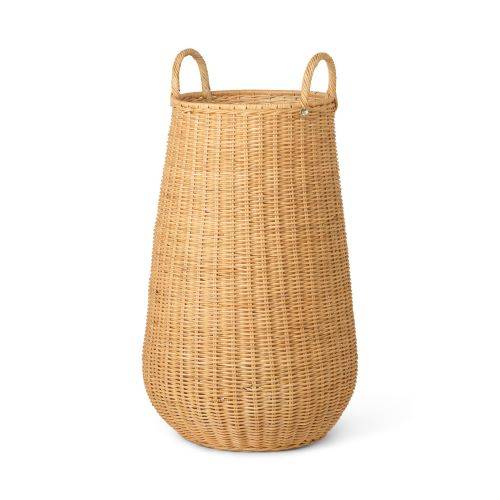 Extra tall and handmade with care, the Ferm Living Braided Laundry Basket is crafted from natural rattan for a textural touch and earthy feel. Versatile in design, this piece transitions from bathroom to bedroom in a pinch.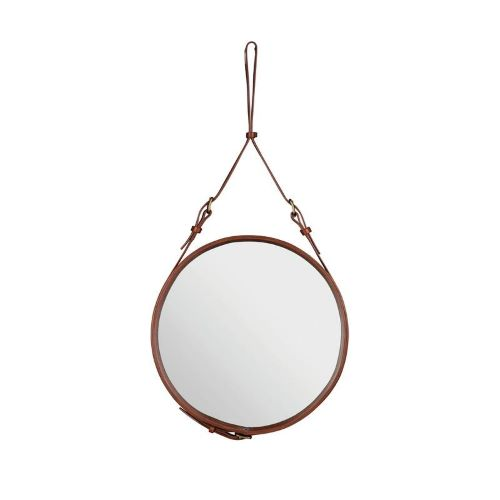 The epitome of luxury, the Adnet Wall Mirror is wrapped in sumptuous leather with equestrian-inspired detailing for a luxe piece of decor ready to bring style and substance to your living room, bedroom, or master bathroom walls.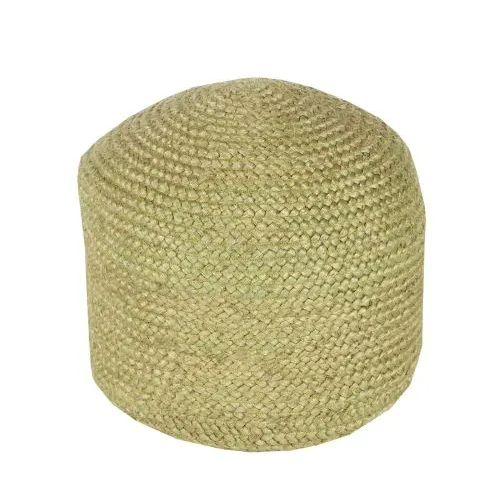 Revered for its eco-friendly qualities, jute is durable and easy to clean, making it the perfect fiber for furniture and decor pieces alike. Place the Tropics Sphere Pouf from Surya in any space needing a comfortable seat, foot rest or casual side table.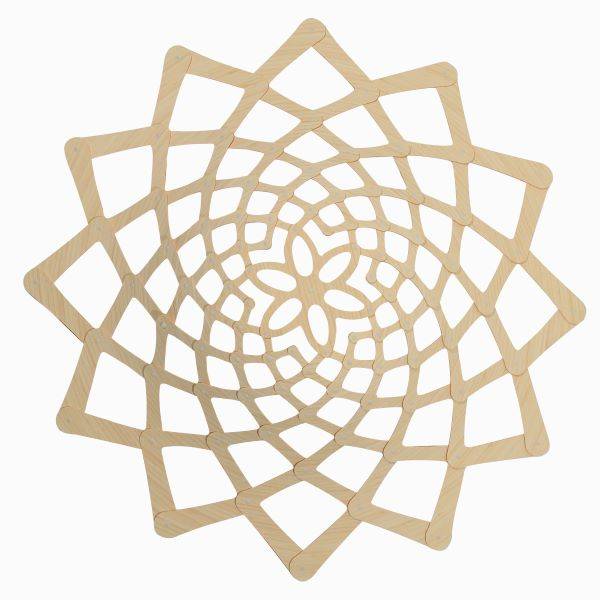 David Trubridge Lighting
David Trubridge lighting has long been defined by its sustainably sourced materials—namely, bamboo plywood—and emphasis on eco manufacturing and shipping methods. Informed by the natural habitat of his native New Zealand, Trubridge has created a range of ethereal modern lamps that can be shipped flat, and easily assembled. The Sunflower Wall Light left, and the Maru pendant, below, illustrate the collection's organic, nature-derived forms, which emit a magical light quality, bringing endless beauty to any space you call home.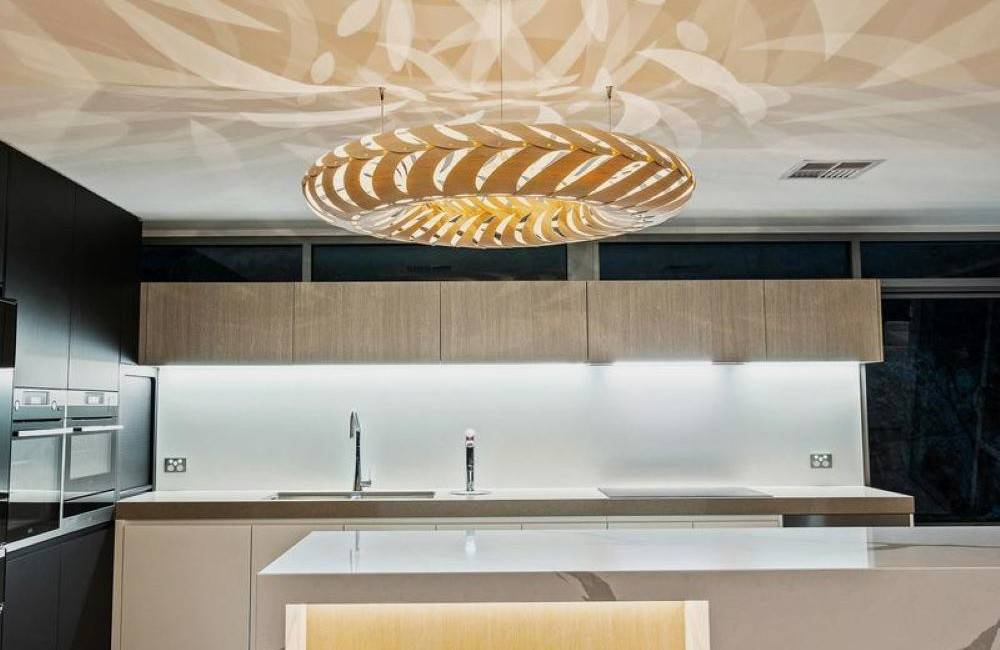 SCRAPWOOD WALLPAPER BY NLXL
Paris design studio Merci created a suite of fool-the-eye modern wallpaper patterns for Dutch brand NLXL, in which photographs of rustic scrap wood have been converted to contemporary wallpaper motifs. Bringing the beauty of hyper-realism to interior design, Scrapwood wallpaper celebrates the timeless charm of weathered materials and the beauty that is found in objects that may have been cast aside due to their many years of wear and tear.