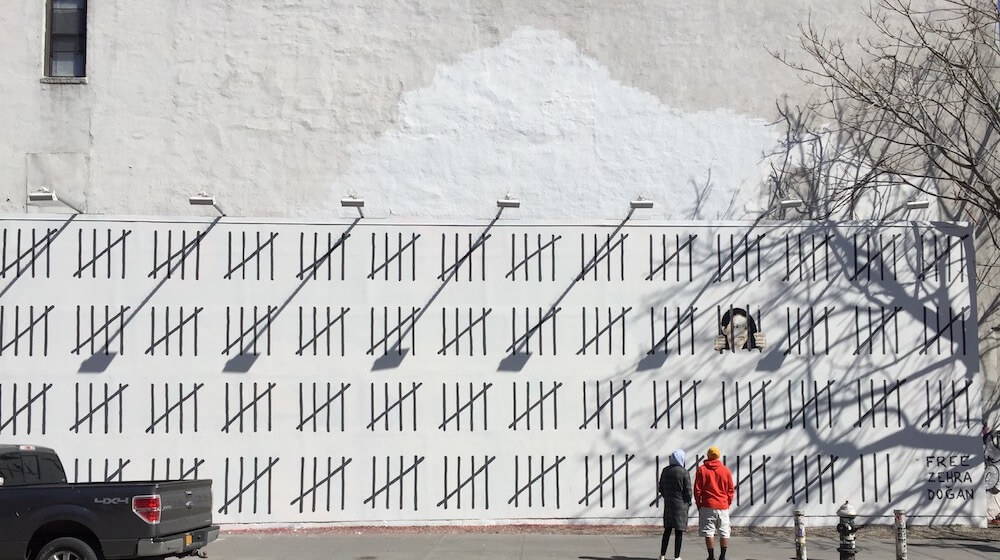 A mural by the British street artist, Banksy, on the corner of Houston Street & Bowery in downtonw Manhattan, protests the imprisonment of Turkish-Kurdish artist Zehra Drogan..
A  mural in New York City by the British street artist Banksy is calling attention to a Turkish-Kurdish artist who is currently serving a jail sentence relating to a painting that depicted a predominantly Kurdish city destroyed by Turksh forces. A sentence of 2 years, 9 months, and 22 days was handed down last year to Zehra Doğan, an artist, journalist, activist and ethnic Kurd, who stands accused by the Turkisih government of being part of a Kurdish terrorist organization.
The 70 ft long Banksy mural, which occupies a storied corner of downtown Manhattan, features a rudimentary design of hash marks that serve the dual purpose of symbolizing a countdown to the number of days in Doğan's sentence, and looking remarkably like the vertical bars of a jail cell. The repeat pattern of each 5-bar motif is broken just once, at the far right of the mural, when Zehra Doğan's face peers out from behind vertical bars. In a statement to the New York Times, the still-anonymous Banksy, who knows a thing or to about incurrng the wrath of critics, reiterates his protest of the Turkish court's ruling: "I really feel for her. I've painted things much more worthy of a custodial sentence."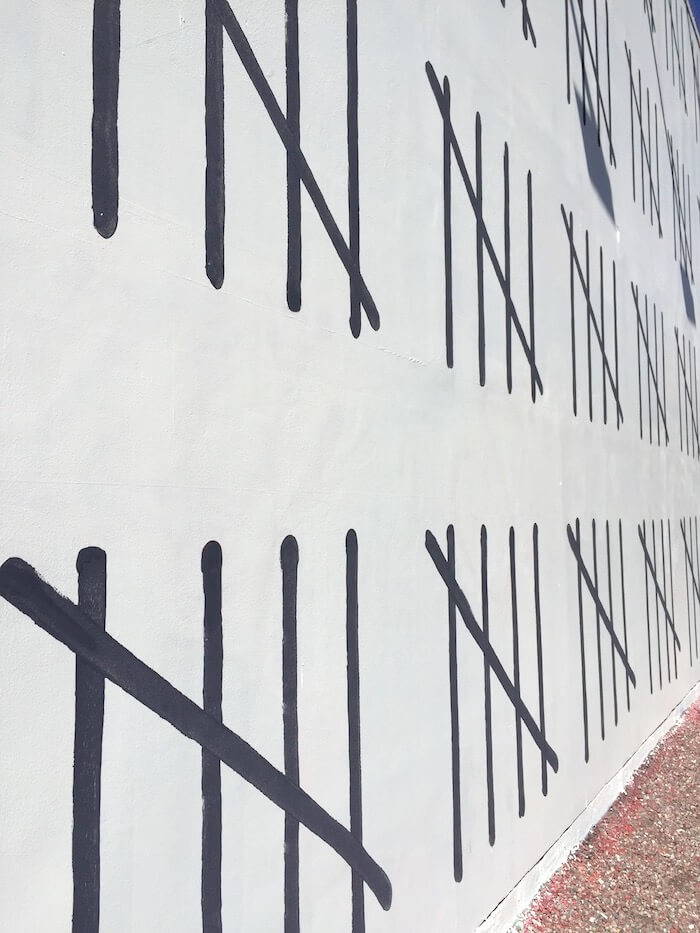 The Banksy mural in Manhattan features stark composition of black hash marks against a white background,
The Turkish artist Zehra Dogan was sentenced to 2 years, 9 months & 22 days in jail for depicting a scene in which Turkish flags fly over the rubble of a predomantly Kurdish town, which was reduced to rubble by Turkish forces.
The painting at the center of the Doğan controversy depicts a gloomy lanscape in the Kurdish region of Nusaybin, with black smoke rising, and dark, bombed out buildings punctuated by red Turkish flags. According to the court ruling, the online dissemination of the image, not the painting itself, was the crime, but Dogan's connection to the Kurdistan Workers' Party, which Turkey considers a terrorist organization, proved to be most incriminating. Arrested while sitting in a cafe in July 2017, Drogan took to her Twitter account to write: "I was given two years and ten months only because I painted Turkish flags on destroyed buildings. However, they caused this. I only painted it."
Banksy is the latest in a revolving list of international street artists to take over what is, arguably, the most traversed public art site in Manhattan. Made famous in 1982 by Keith Haring, who self-initiated a vivid original work on the (then) decrepit corner, the site, now privately owned, has been commissioning works by the globe's most celebrated street artists since 2009. Amidst a list of artists to whom the wall has been handed over—Shepard Fairey, JR, Os Gêmeos, Crash—Banksy may be the site's most notorious name yet.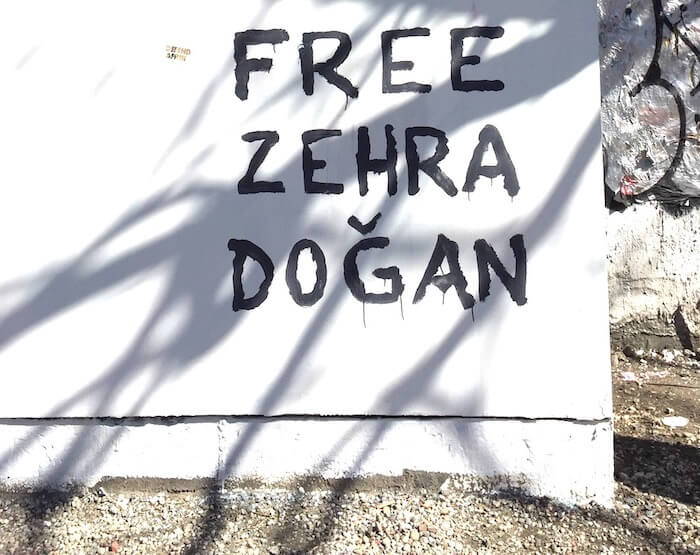 The mural's bottom right corner explicitly states its purpose.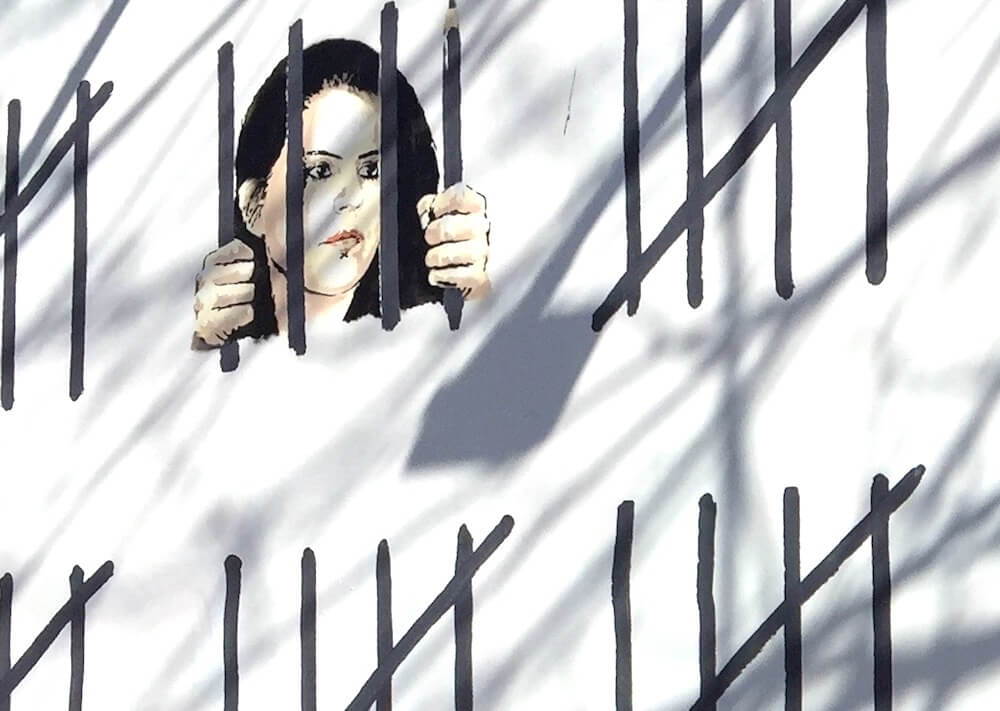 —Via Artforum; Photographs: Promila Shastri