Louis Poulsen knows how to capitalize on a good thing. The Danish design manufacturer is owner of some of the most storied Scandinavian lighting designs ever created, including the iconic Panthella series of modern lamps, designed by Verner Panton in the 1970s. An irresistibly charming dome-topped lamp, Panthella—available as both table lamp and floor lamp—is a characteristic Panton creation, carrying the graphic visual presence and joyful ambiance for which the designer is best known.
Demand for the original Panthella Table Lamp prompted Louis Poulsen to release the Panthella MINI in 2016, remade in a range of happy colors and a shade diameter reduced by 6 inches, its new compact footprint now ideal for smaller surface areas, like windowsills. The Panthella MINI's release also presented Louis Poulsen with an occasion to bring the lamp into the 21st Century, by adding LED technology and trading in the original Panthella's acrylic construction for painted metal (Panton's original preference, stymied by the era's material limitations). Now comes word that Louis Poulsen is releasing Panthella MINI in a chrome finish, imbuing MINI with a brand new shine—literally.
Panton created a chrome-dipped acrylic version of the original Panthella suite—now rare finds, eagerly snapped up by design buffs from vintage shops and online auction houses. The Panthella MINI's aluminum construction gave Louis Poulsen an avenue for introducing an authentic polished chrome iteration. "Our team worked closely with the Panton family to ensure that this new chrome version is true to Panton's vision, and we are so happy to be able to offer the design to long-term Panton enthusiasts and new aficionados alike," stated Louis Poulsen. Available in February 2018, and to be unveiled at IMM Cologne the same month, this brilliant new MINI comes outfitted with LED technology, dimmer, and a timer that can be set to turn the lamp off automatically.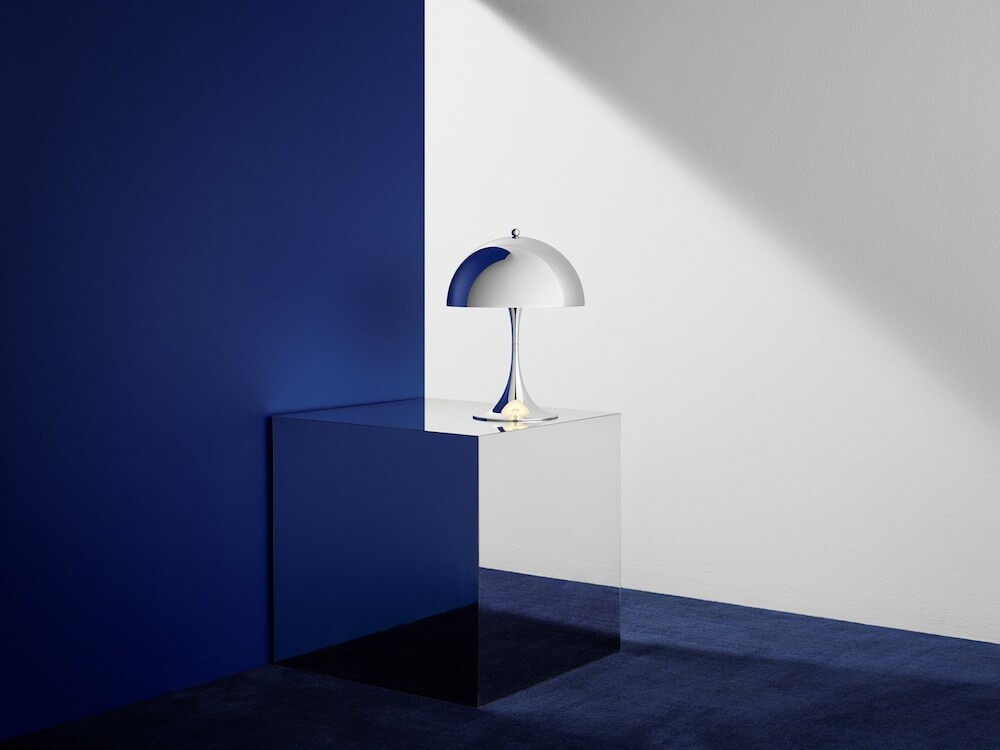 Slated to be unveiled at IMM Cologne in mid-February, the chrome version of Panthella MINI will be available to consumers later this year.