Blu Dot, the Minneapolis-based modern furniture company, is a National Design Awards recipient, announced the Cooper Hewitt Design Museum this week. An annual recognition, now in in its 19th year, the National Design Awards honors 10 designers across a range of creative disciplines, encompassing fields as disparate as landscape architecture, editorial, and graphic design. Singled out in the Product Design category, Blu Dot joins a stellar list of 2018 honorees, including architect and MIT Professor, Neri Oxman, and award-winning author, Anne Whiston Spirn.
In its official statement, Cooper Hewitt commended Blu Dot for its 20-year body of work—thoughtfully designed modern furniture and other contemporary home goods—overseen by Blu Dot founders John Christakos, Maurice Blanks, and Charlie Lazor: "Christakos, Blanks, and Lazor focus on pragmatic issues in an effort to arrive at forms that are both practical and beautiful. Recognized for its inventive use of materials, fabrication technology, and assembly methods, Blu Dot produces furniture that is determined by an economy of means while maintaining a playful sensibility."
Cooper Hewitt commended Blu Dot for its 20-year body of work, comprising thoughtfully designed, accessibly priced modern furniture.
Founded in 1997 by a trio of former college mates, Blu Dot entered the contemporary design scene at a time when stylish, well constructed, and realistically priced modern furniture was at a premium. Aimed at a younger demographic—much like themselves—for whom good design remained important, but depressingly out of reach, Blu Dot furniture injected a badly needed dash of imagination and humor into the contemporary design market, illustrated in products that were as visually distinctive as they were accessibly priced. Cheeky names—like the best-selling, stackable Hot Mesh chair and the Real Good chair, which shipped 'flat-pack,' helped cement Blu Dot's reputation as a maker of smart, well- engineered furniture for the cool kids.
The Cooper Hewitt National Design Awards  ceremony and gala dinner will be held on November 18, 2018, at Cooper Hewitt in New York City—giving Blu Dot plenty of time to savor this impressive distinction.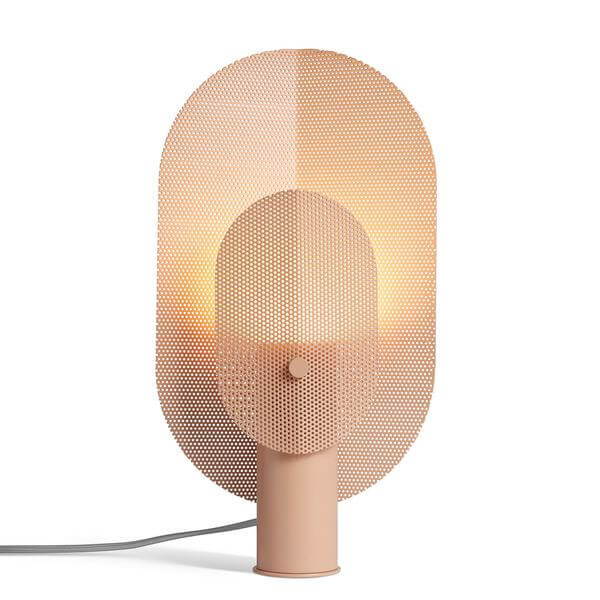 The Blu Dot Filter table lamp, featuring a perforated metal diffuser..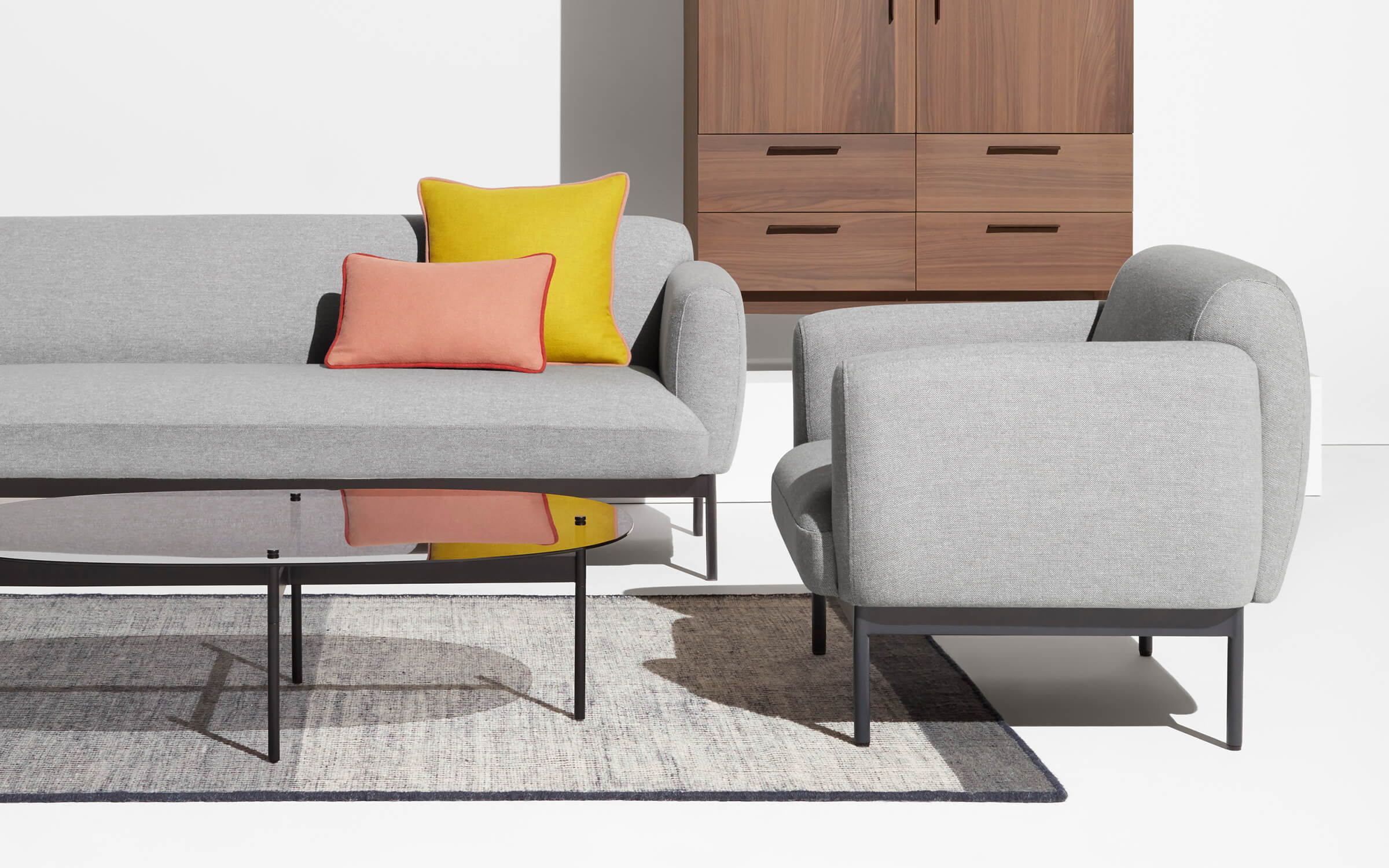 The Puff Puff collection of sofas and chairs, amongst Blu Dot's recent upholstered designs.